So D-day is here. The attic is complete. Please check out the work Sean has done in the last two months and remember that this amount of awesome was completed at the same time as he was owning/manning a bicycle shop full-time, and acting as a part-time university employee.
That's right – I'm in love with Superman.
Anywhoooo, I don't have photos of the creepy Yellow Wallpaper dungeon the attic was a few short months ago (lost in the shuffle of a computer switcheroo – I'll find them as soon as all our files have transferred over), but here are some (photographically lacklustre) shots of what it looks like today…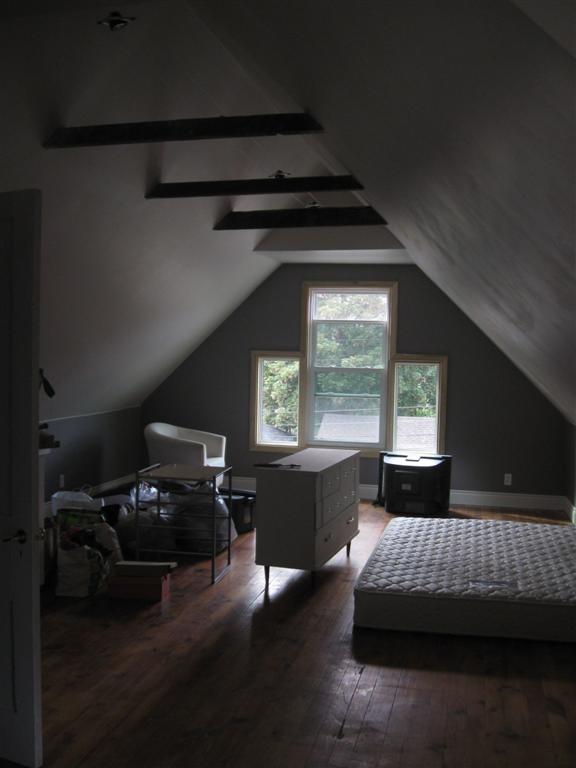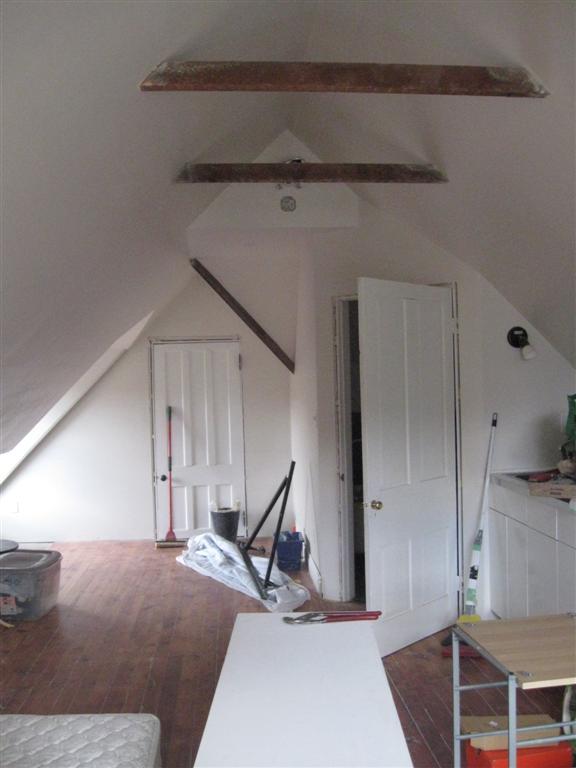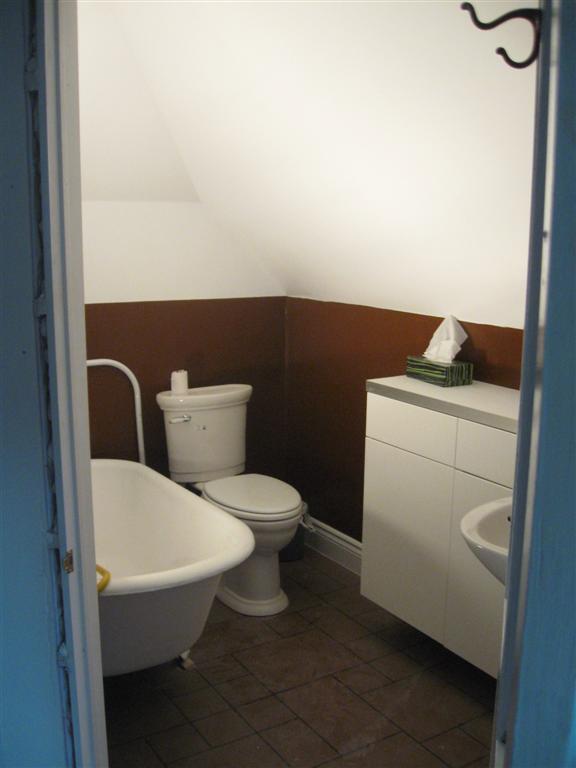 I want to live up there now. It's amazing. None of those windows were there a week ago. It used to be a single, streaked, rattly old pane of glass that let the cold air flow through like a wind tunnel. Now it's toasty warm and sunshine-tastic.
What else?
- Gray and grotty pine plank floorboards sanded and varnished to a golden hue? CHECK.
- Gungy clawfoot tub restored to its former glory? CHECK.
- Bare wooden ceiling finished with beautiful drywalled peaks and valleys? CHECK.
- Splotchy mudded drywall painted in a matter of hours huge thanks to our friend Gary and his industrial paint gun? CHECK.
Ahhhhhhh. And as if that isn't enough, I recently got a piece of news so glorious my heart could burst.
This morning I was offered a contract to write the southwestern Ontario chapter of a guidebook to Canada's national parks. For whom, you ask? NATIONAL GEOGRAPHIC I ANSWER.
I believe my love of Canada's national parks is well-documented in these pages. I also believe it goes without saying that I dig National Geographic in the most massive of ways. My head is exploding. I would need to lie down if I could bear the thought of staying still for five minutes. As it is, I'm quite certain I could – at any time – rocket through the ceiling of the house, destroying all of Sean's incredible attic work.
For safety's sake, I may head outside to run circles around the house.
If I'm not back in ten, check the stratosphere…