I know it's time to just stop painting when my eyes start involuntarily crossing and I can't seem to straighten them out.
So I'm stepping back…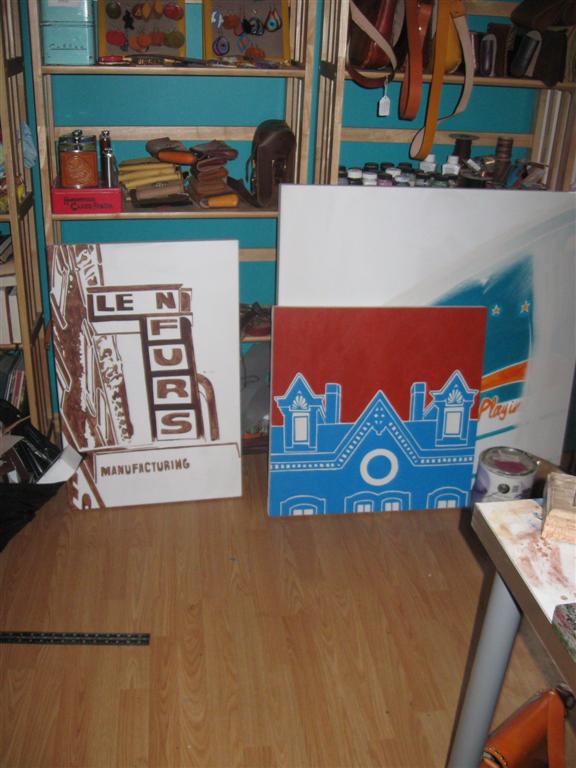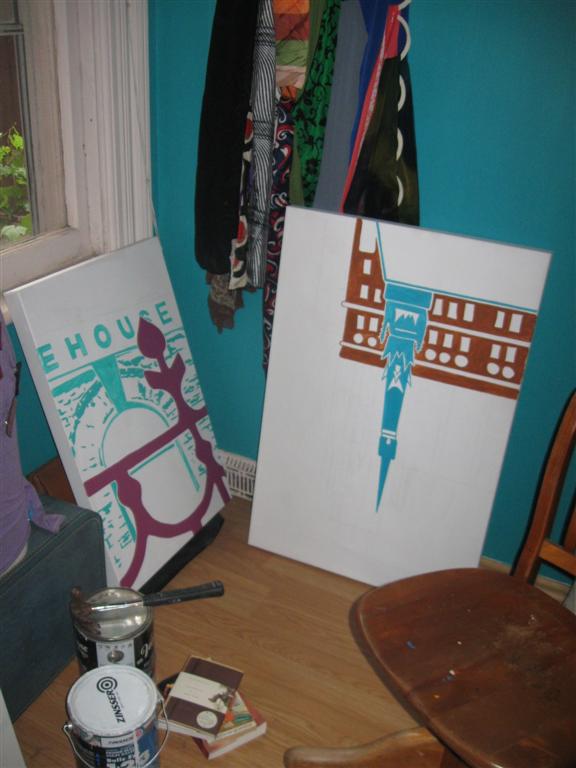 And a picture taken by the talented Hollie, of White Elephant fame. This is from the night of the August Art Crawl, when I acted as artist-in-residence for the evening.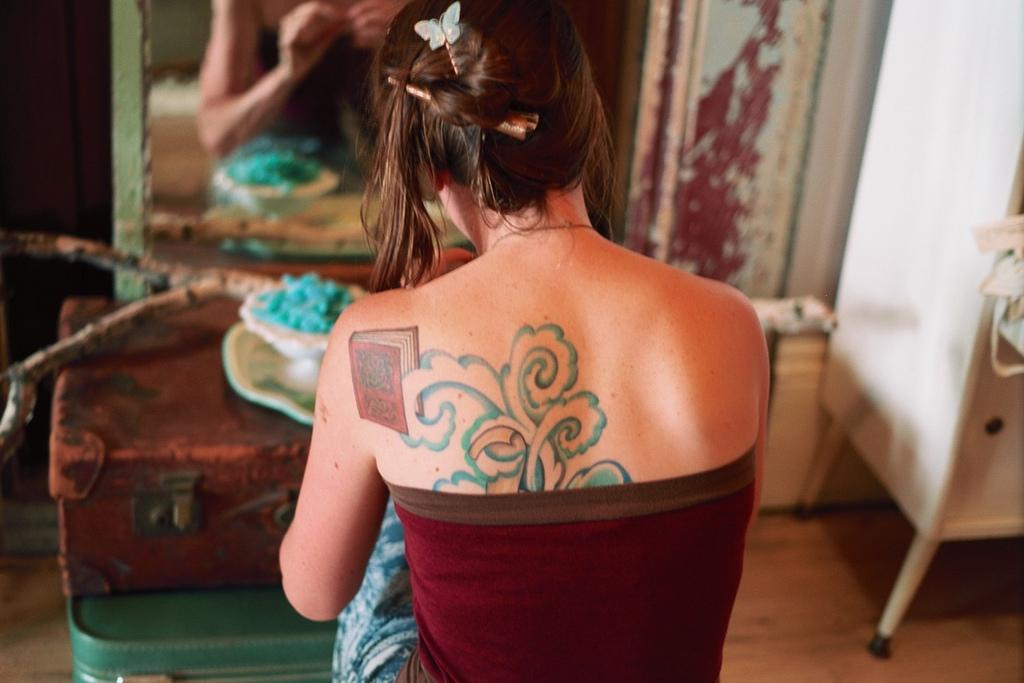 The dress (made of vintage fabric with a safari motif) is from So She Sews.
Butterfly bobby pin is from White Elephant.
The (still-in-progress-since-I-decided-that-big-heavy-book-needs-something-more-substantial-to-sit-on-than-beautiful-blue-puffs-of-air) tattoo was done by Andrew at Cottage 13.
PS – This message is brought to you by my pyjamas, which I didn't change out of until 330pm today. Don't rag on me. I woke up at 7am, started painting and just never thought to stop and change until 8 hours later. Now I'm dressed. Though to be honest, I'm not real world dressed. I'm dressed to go rock climbing. That means stretchy pants and a T-shirt…which is essentially more pyjamas.