I feel like I've used this headline before…ahhh well. Writing is turned off this week. All power to leather centres.
First up, the Ocean Playground Necklace – featuring my favourite blue whale strung on vintage glass beads. Hand-carved, tooled and painted in the sweaty afternoon sunlight I cannot escape when sitting at the marble in my studio. I love this little guy.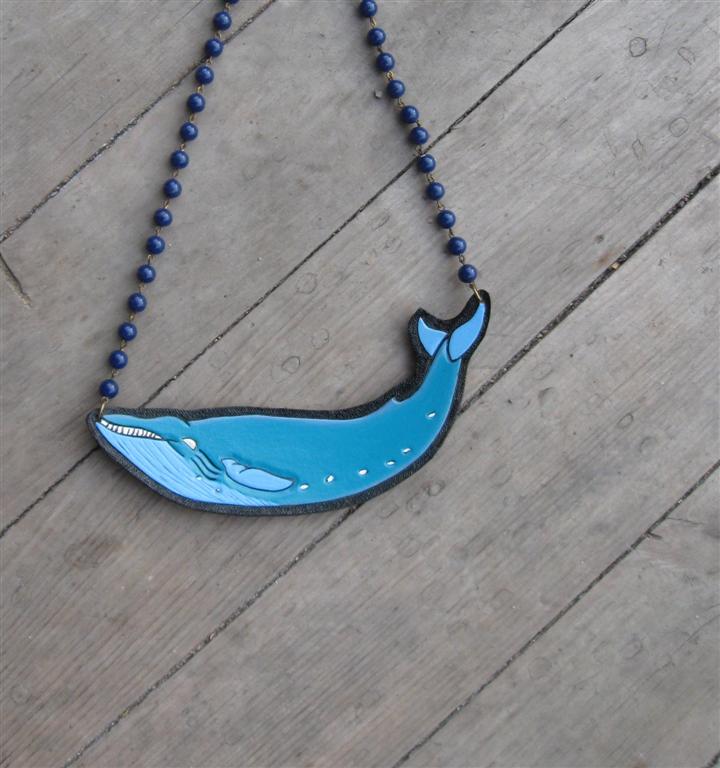 A stack of new headbands, waiting to be grommeted.
A very large leather feather. I went much bigger than usual on this one (this feather is the size of my cuffs) because when I was in Inuvik, I was blown away by a carved feather necklace pendant (made of sheep's horn)  much bigger than anything I generally wear, but knew was the souvenir I had to take home as soon as I saw it. I believe the artist was Paul Young.
Someone will, like me, feel that going big is better than going home and pick this piece up.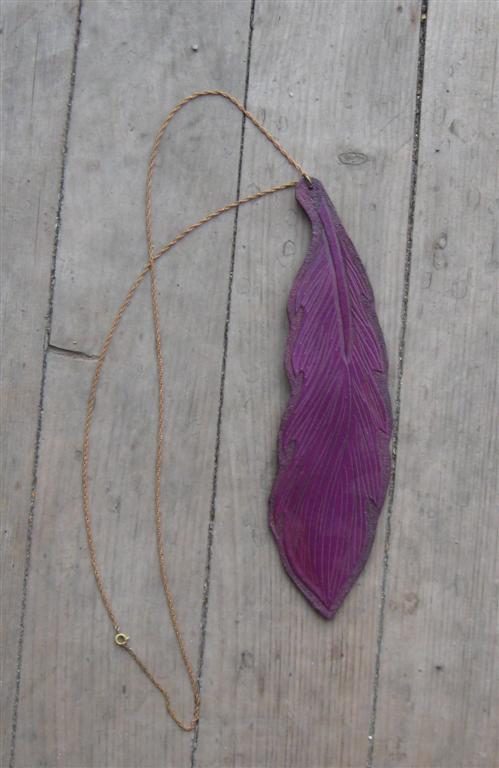 The Neverending Story necklaces. I originally got into leatherwork by way of bookbinding – the carving came much later – and it occurred to me as I strung the oakleaf/brass book necklace together yesterday, that I could probably do the real thing.
Here are the tiny fruits of that effort.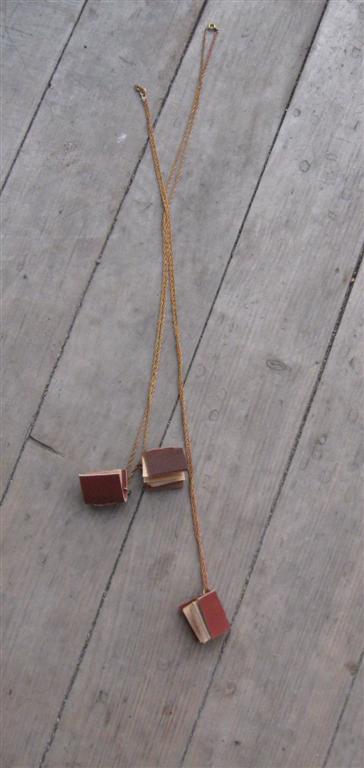 And finally, this modest mermaid is getting ready to be tooled into a cuff. I hope to finish her off along with a quartet of wallets tomorrow.