I've been working on leather all the dang day and even though there's a serious ache in my shoulder (throbbing to the tap tap tap of my mallet) and a crick in my neck (from cocking my head to the right and judging finished pieces), I feel gooooooood. I missed this while I was absorbed by painting, oh so very much.
I tooled a whack of leaves, flowers and feathers for some headbands I hope to finish up tomorrow…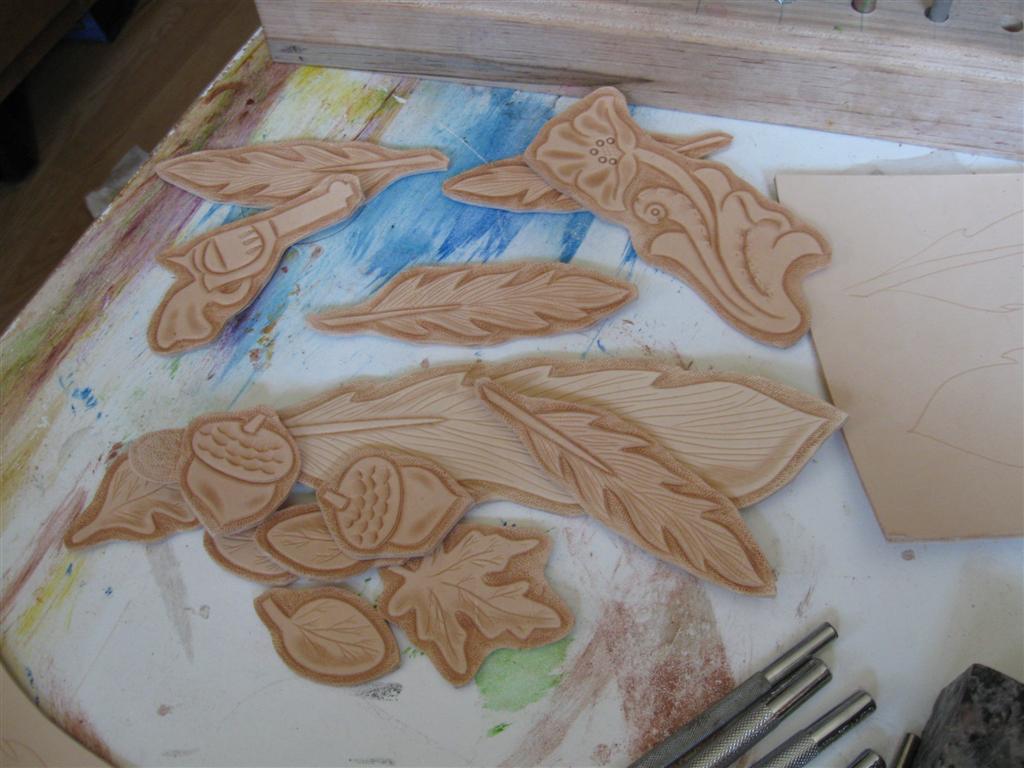 And I laid out the design for another purse – the Boldly Go Bag.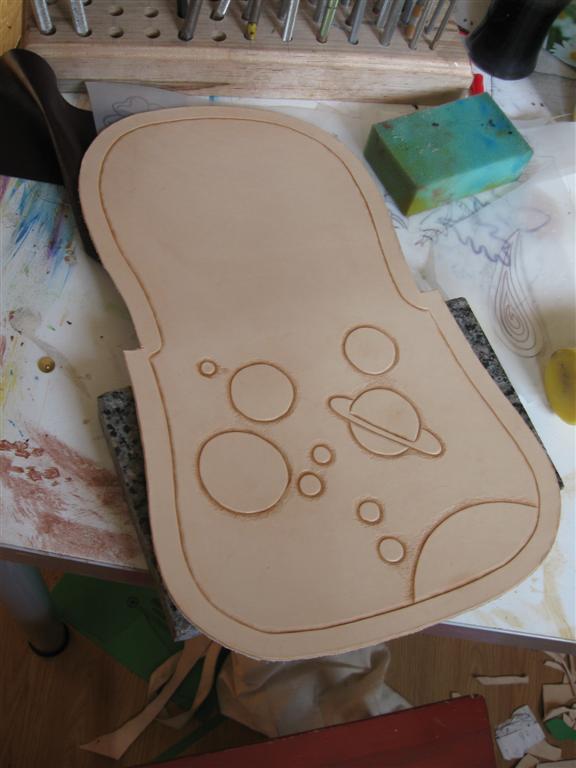 I'm painting this sucker tomorrow and hopefully lining it with the Star Trek fabric I picked up back here.