This strap is headed home to the range tomorrow.
An introduction: let's start off with the string of traditional western flowers and acanthus leaves/vines that decorate either end…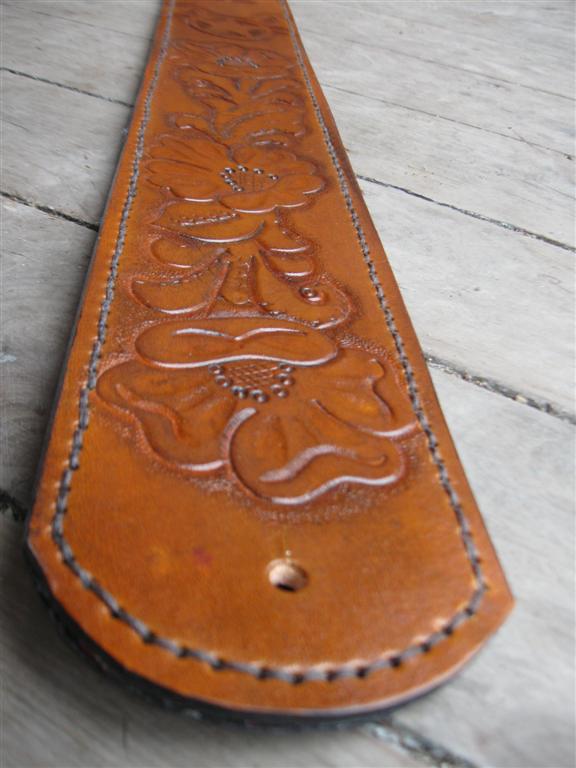 Then a little something personal – initials bordered by the same Texas stars that circle the soul of its new owner…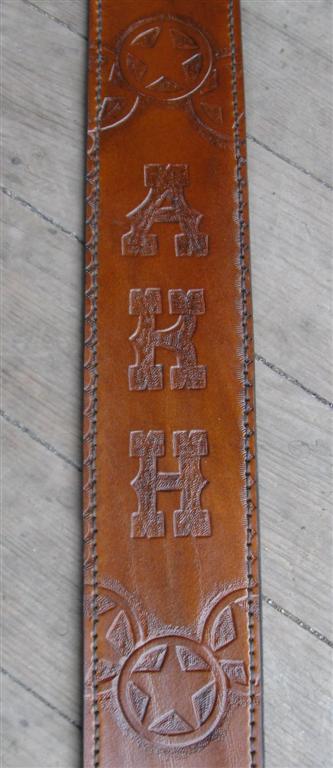 A nice solid set of hardware for buckling it on…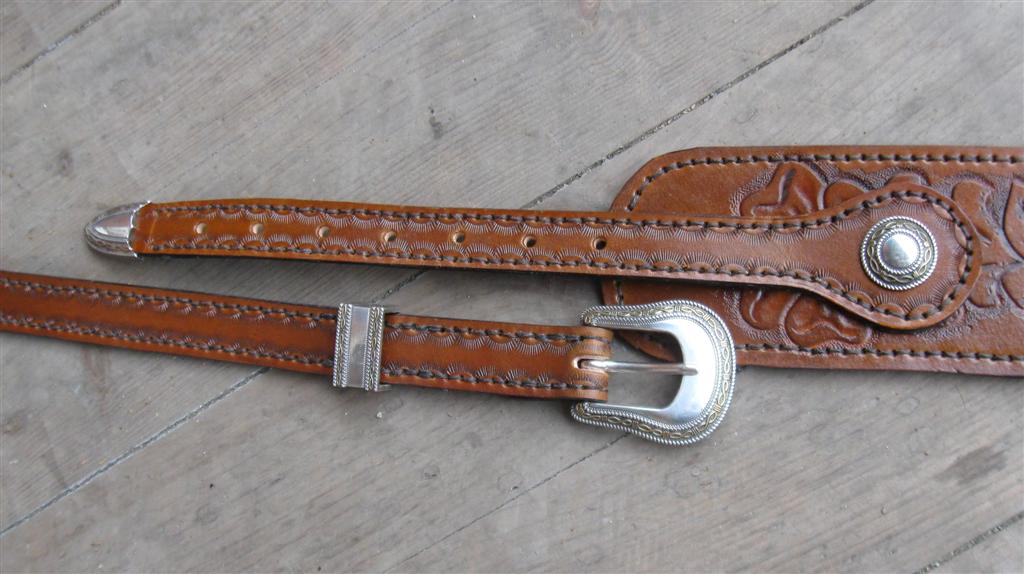 And my favourite part – a dedication done inside the strap, to remind its owner when and why he married the gift-giver (as if he needs reminding). Carved into a maroon-stained Belgian tooling leather and edged by flowers and vines.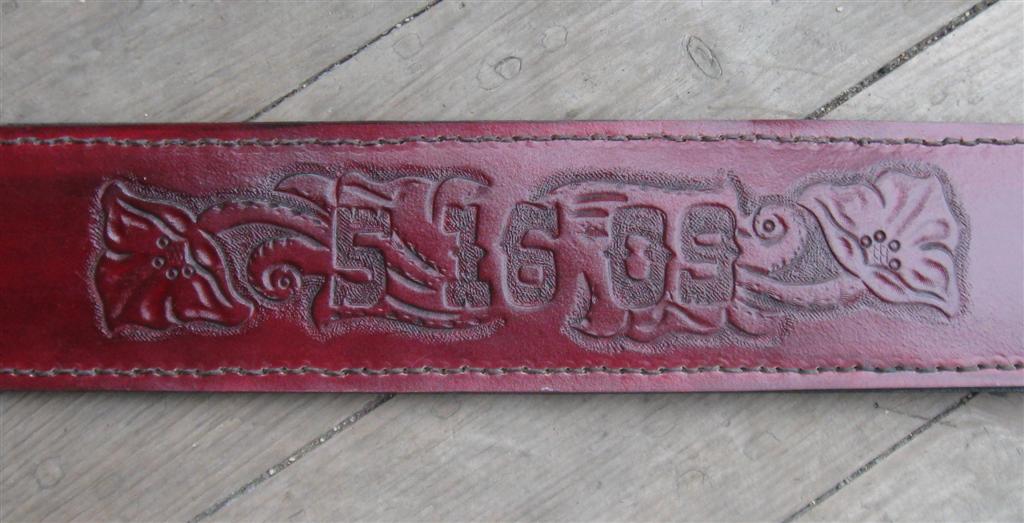 Hand-sewn to the tune of five stitches an inch. Stained with vibrant dye. Finished with leather protector. Edged with beeswax. Sent with thanks and good wishes!