When I started doing leatherwork, my tools were so few I could store all seven of them on my desktop without much mess or worry about losing track of them.
However, my collection has grown since last January and the busted-up old wine box I was using – while full of its own kind of charm – just wasn't cutting the mustard.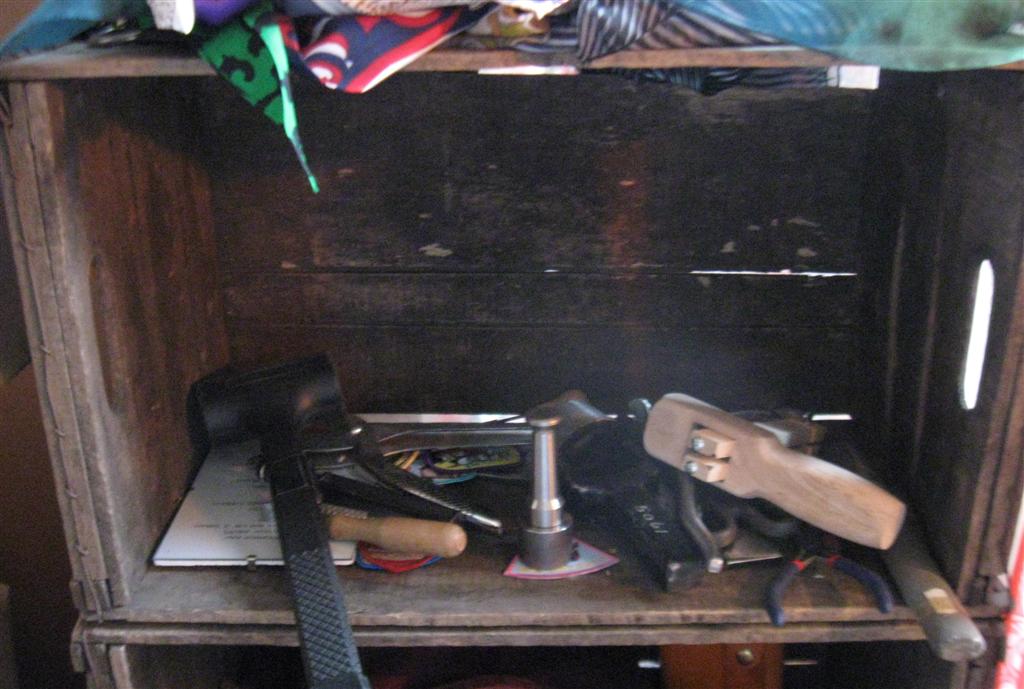 Behold! My new storage unit – a gift from my Dad. I bet he never thought he'd be giving me a toolbox as a present. Certainly the ladies at Princess Auto didn't get what was going on. "Oooooohhh a new jewellery box?"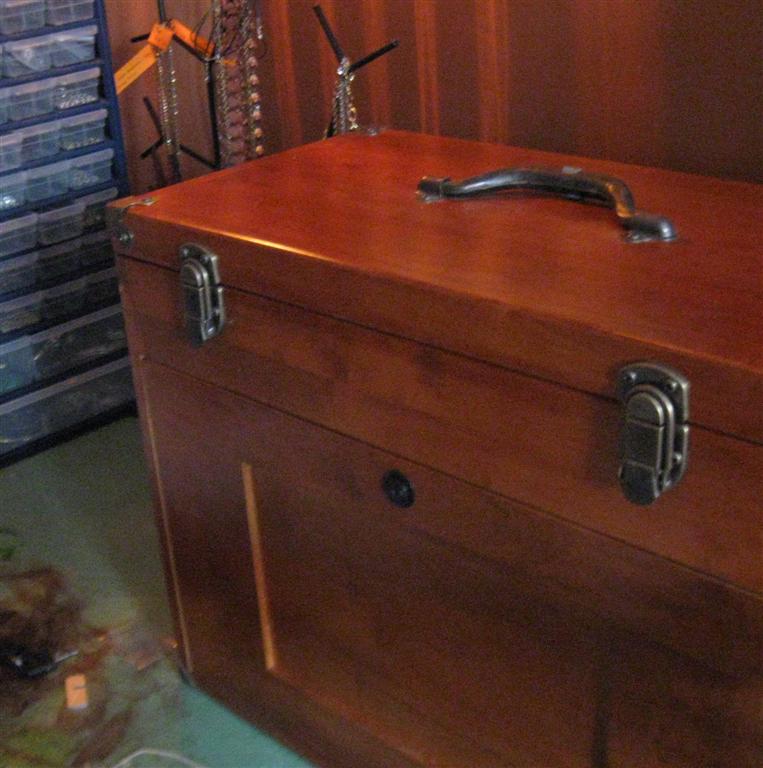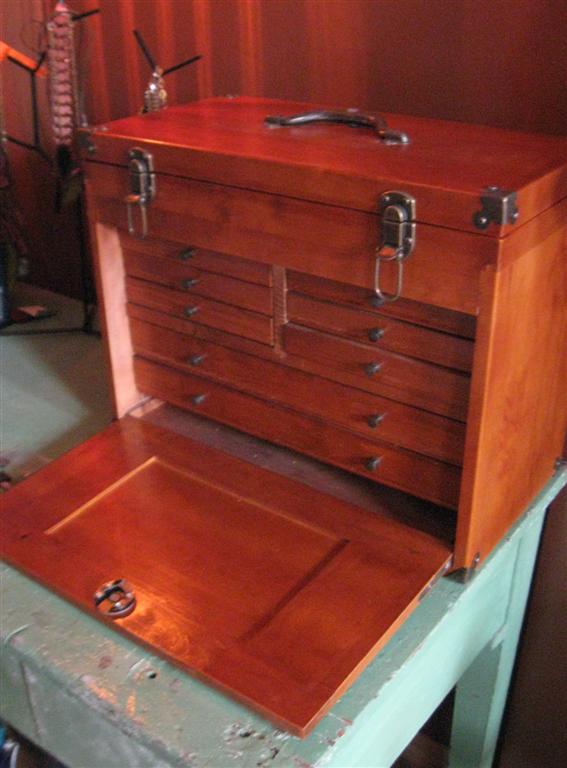 No no ladies, I'm filling this shiny new caddy up with all kinds of tools…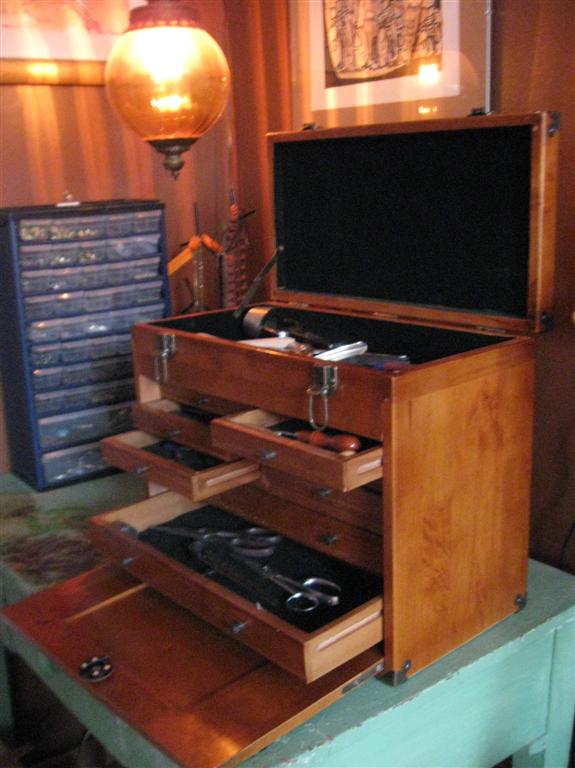 Manly ones…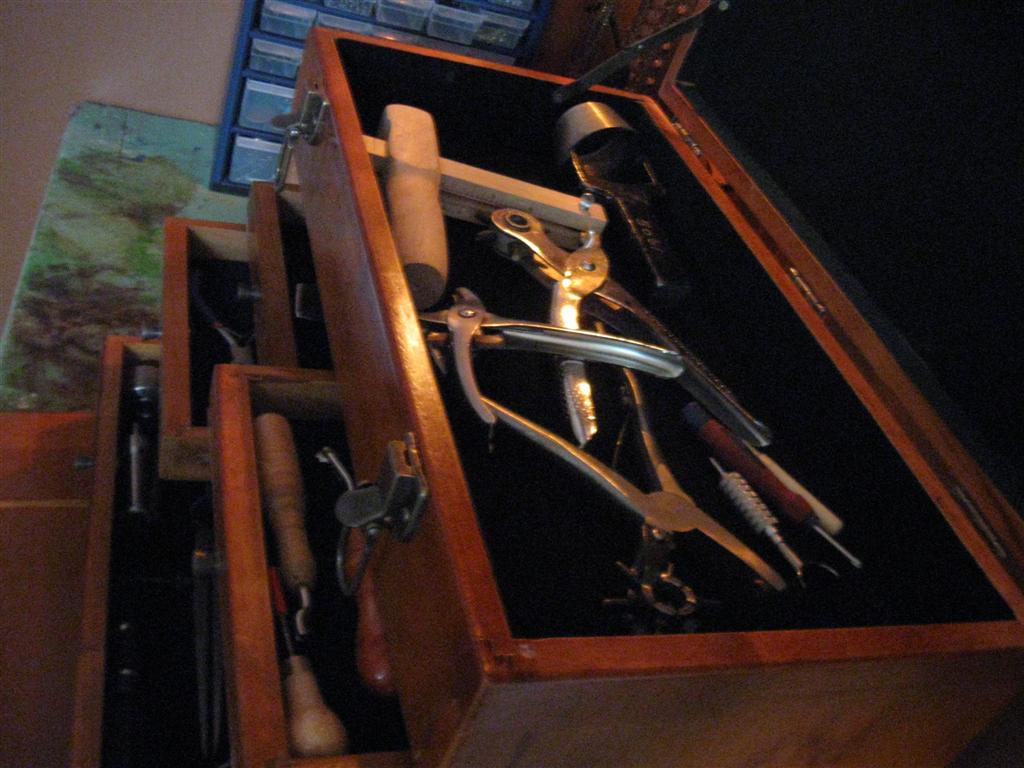 BADASS ONES including the attachments to match my new kick press, which I'll show and tell tomorrow.
Thanks Dad! I love it! My "jewels" fit perfectly!