What a day! After messing around with patterns and not really getting anything concrete done in the studio all day yesterday, I more than made up for it today.
The below purse is what I'm most psyched about. I love the shape, I love the leather and I love how the super-simple design smacked me in the mind hours after I'd left the studio and forgotten about all my failed patterns and sketches. I was itching to get to work today and now I'm itching to take work home, thoughI keep reminding myself I won't be able to eat this purse for dinner so maybe I should put it in the Etsy shop.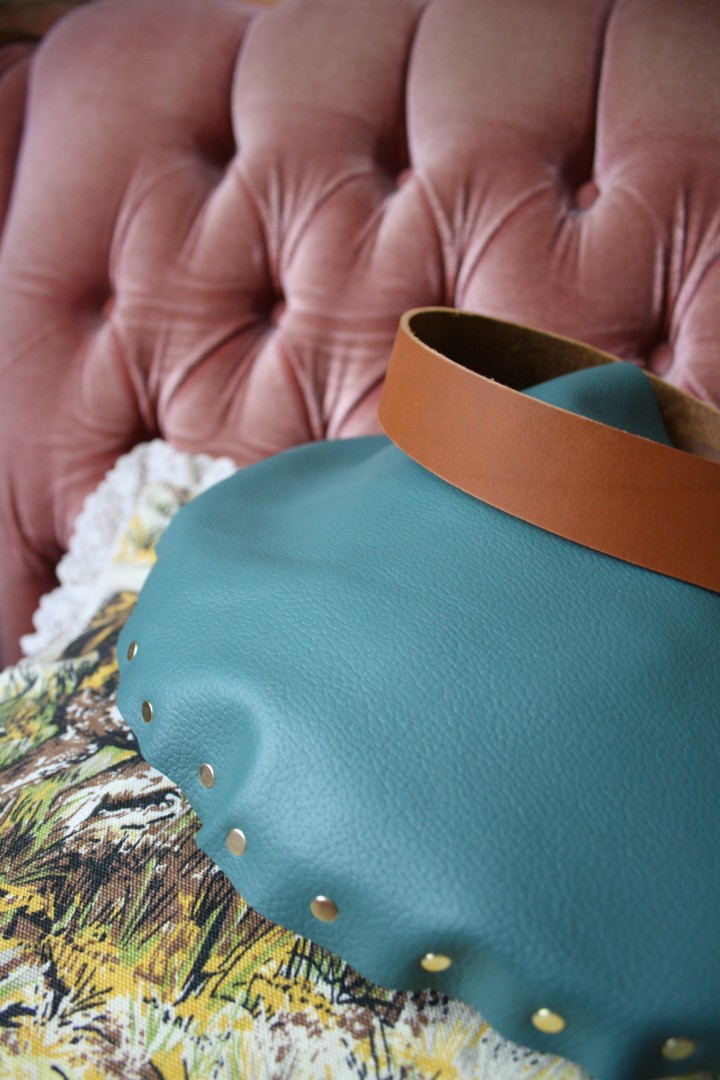 A whack of hand-punched and set brass rivets.
This beautiful turquoise leather is something I've been eyeing forever. I finally bought the whole side last week. The strap is made from pumpkin-coloured hide.
Have a look inside – it's the perfect size for a girl like me (though I am going to make a much larger version too) who needs bags in every imaginable size and doesn't have one quite like this yet. It's an illness.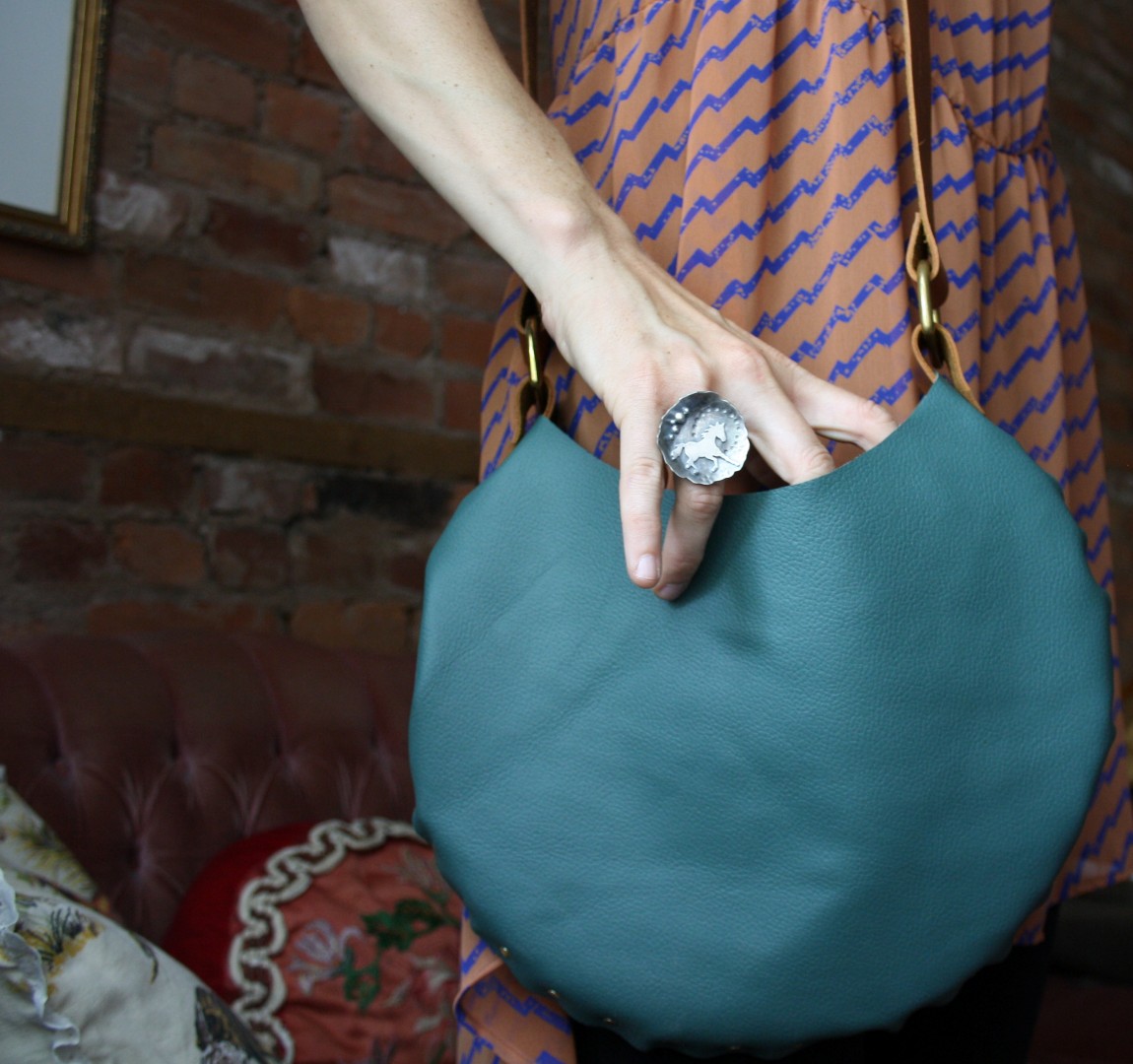 Styling assist from Umber Dove Studios.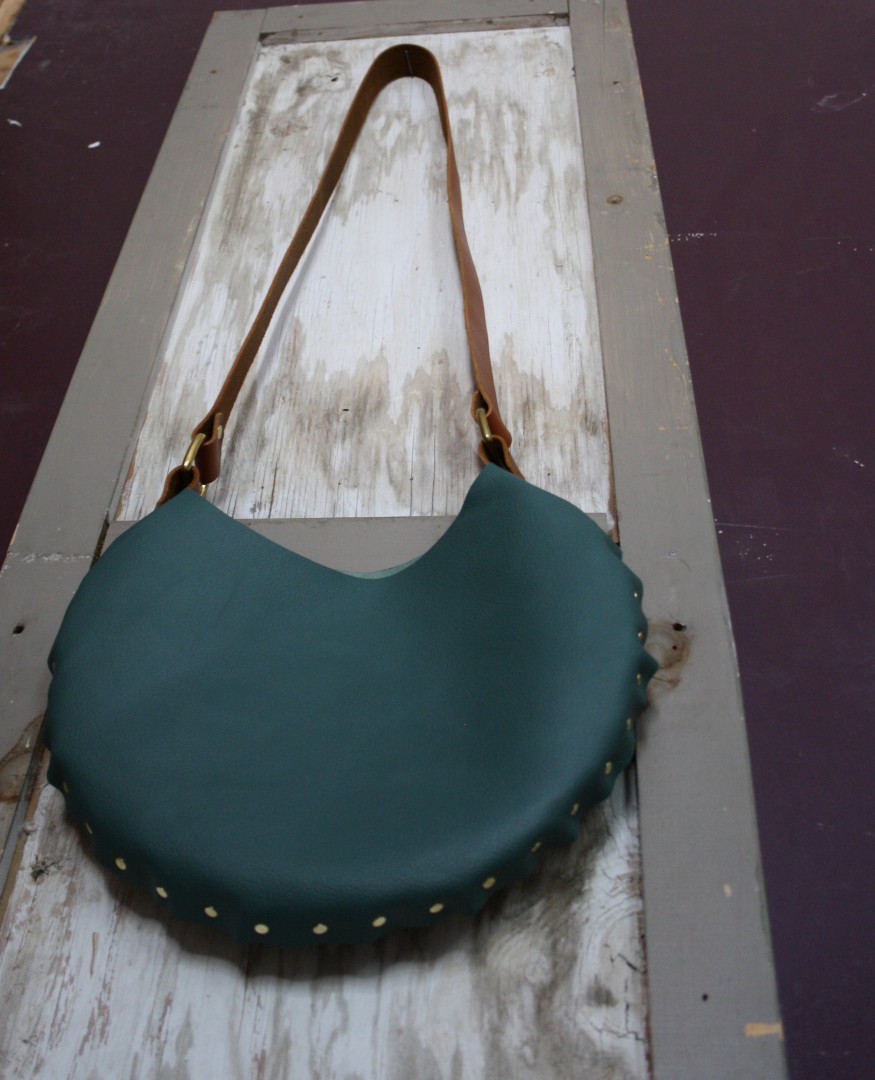 I call it the Canteen Purse. I wouldn't recommend filling it with water, but hey – it's your life to live. I'm only here to sell you purses…maybe not this one though.