A little heads-up for the summer. If you don't already know, this is what poison ivy looks like: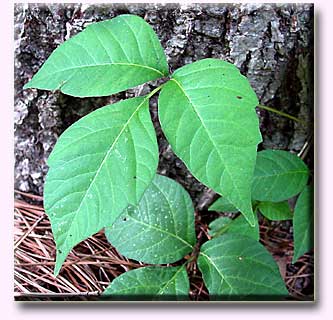 Yep, just like everything else in the bush. Another useful tip might be to tell you that the signs suggesting you should stay on the walking paths running  around Hamilton Harbour? They're not kidding.
Using Colombo skills, I deduced that the rash covering parts of my arms, legs, ear, chin and stomach came from longboarding down there last Saturday night, when the board sailed off the path under the high-level bridge and landed in a pile of green.
Two days later, I'm itchy as hell in the spots where I lifted my shirt to wipe sweat off my face and where my right hand was sitting on my right leg as I was cruising around.Plus various bonus locations.