This is old news now, but the Supercrawl fundraiser was a few weeks ago and it was quite the night. Bill Curran of TCA was kind enough to host in his amazing office space on the third floor at 118 James North.
My pictures don't begin to give a complete picture of the place (or the artists who exhibited work – I completely forgot I had my camera until the sun was setting and was less than optimal), but Hollie's do.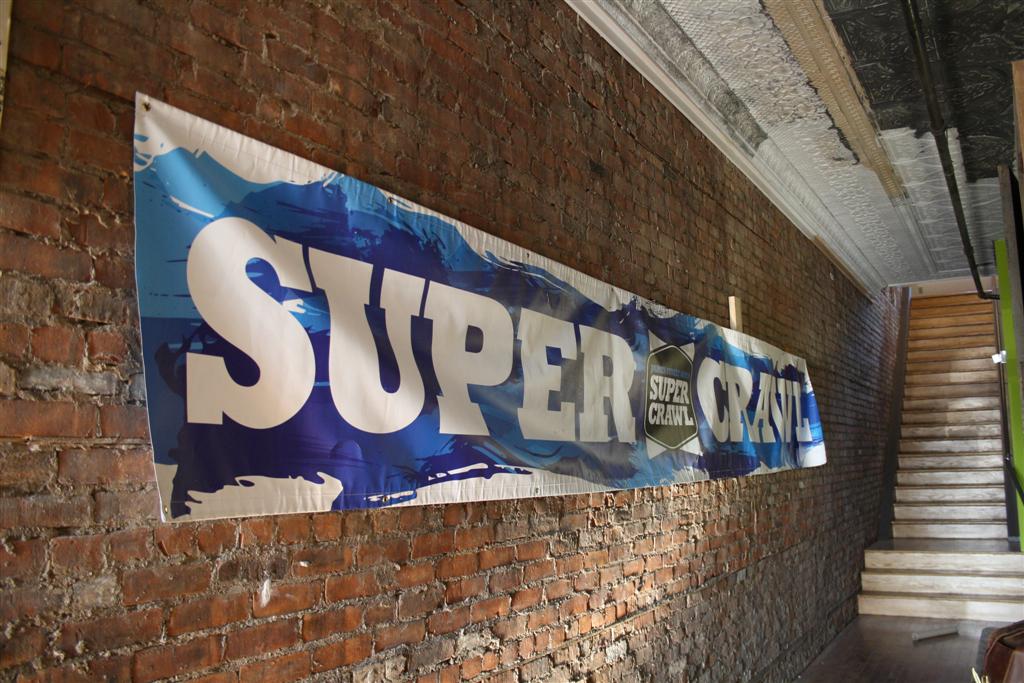 We had tasty snacks from all kinds of James Street businesses including Acclamation, Mex-I-Can, Nabil's, Jack and Lois and the newest addition – the Green Smoothie Bar.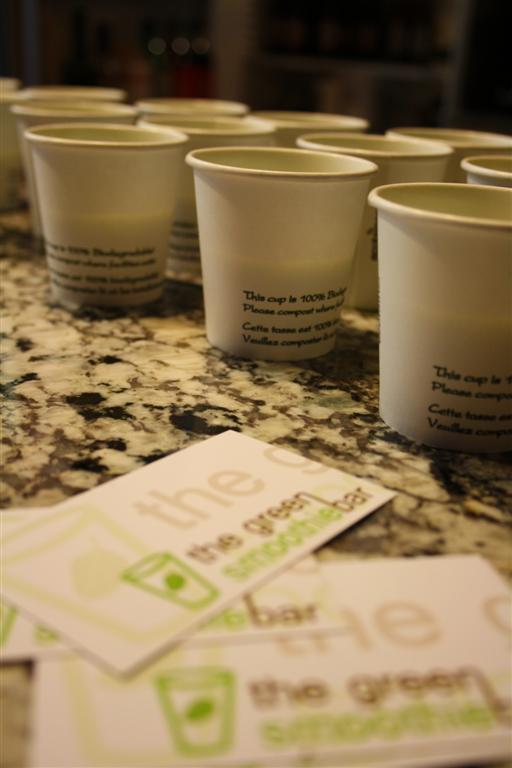 Oh, we also had Mill Street at the bar-bar.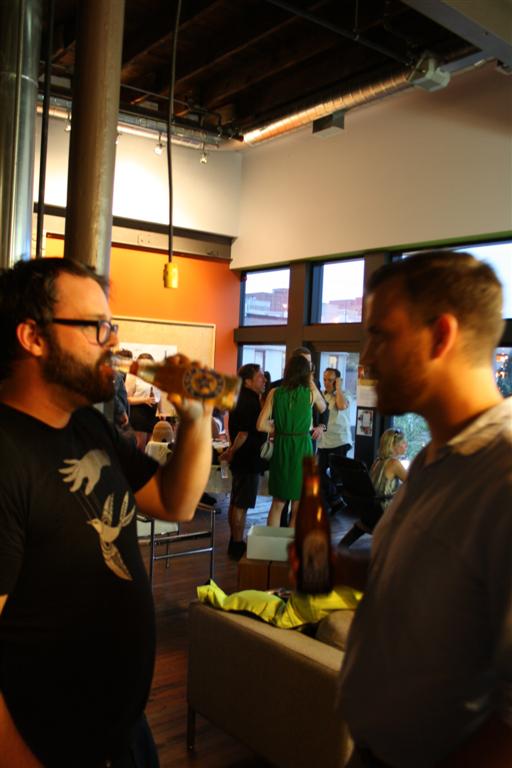 Like I said, not enough pictures of the incredible artists we're going to feature at Supercrawl 2012, but Matt Walker, John Haney, Carey Jernigan, Svava Thordis Juliusson and the Beehive Craft Collective were all there with previews of the pieces they're making just for Supercrawl. That's right. Premier showings at Supercrawl = exciting!
I did get shots of Meg and Hollie because they were right under a light.
Teaching people how to paper-piece the fabric hexagons that are going to make up their quilted installation this September.
You can help out with this community project by picking up templates and fabric at any one of a number of downtown Hamilton and Toronto businesses that are keeping boxes of supplies in-shop/on-hand. Comprehensive list here. A little over two months to get piecing!