Some stuff I was working on before July slammed me in the face with summer and writing demands kept me out of the studio.
I made a pair of custom straps and rack protectors for a DBH customer's basket and rear rack. Actually she's more than a DBH customer. Turns out we went to the same high school in St. Thomas! She was in grade nine when I was graduating but her class photo is right beside my editor's note in the high school yearbook. Wild.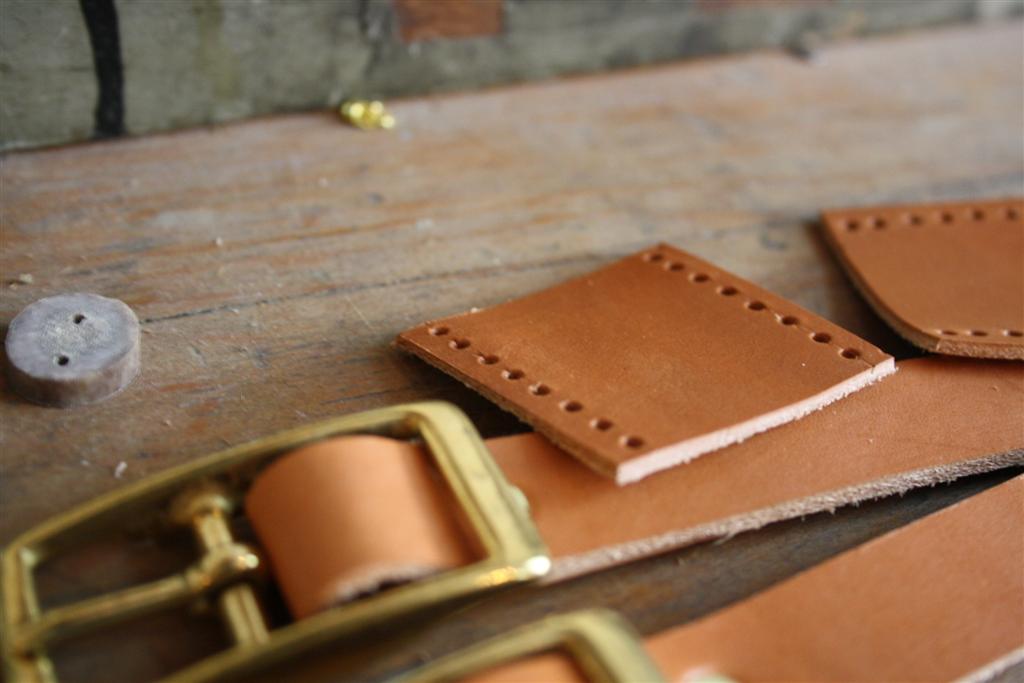 I also started on a lady's slipper necklace. This guy is waiting to be painted.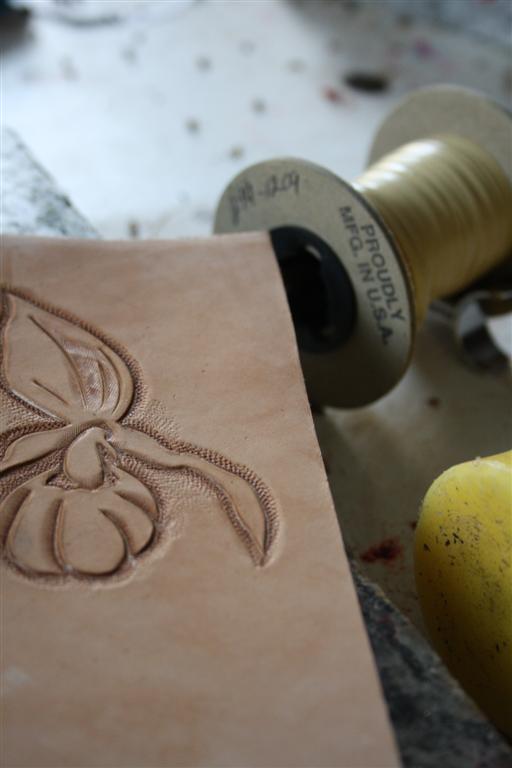 And I was busy stitching up a pair of snakeskin earrings.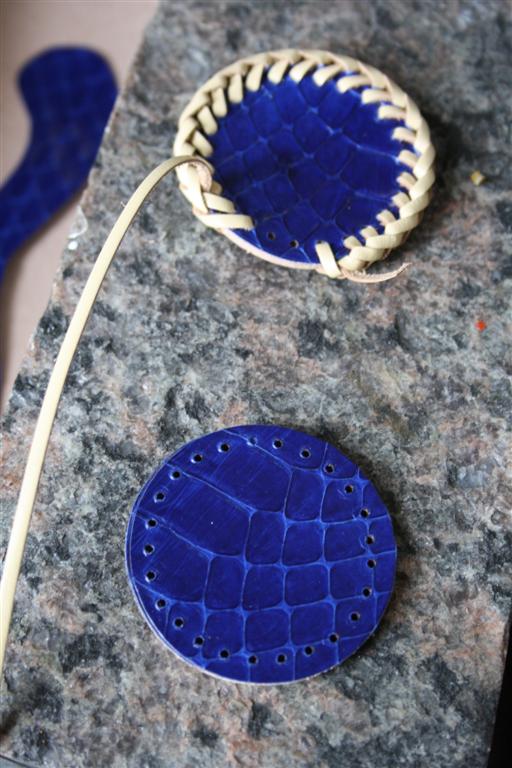 I'm sadly not going to have time to work on any of this stuff for a few weeks, but we'll see. Maybe I can squeeze in a night or two here and there.