What did you do over the long weekend? We went to Quinte Conservation Area for the second time and it was a-amazing. Once again.
By the time we got there on Saturday Jane and Doug had been there for a few days already. Pepper, ever the adventurer in the beginning, was exhausted by then.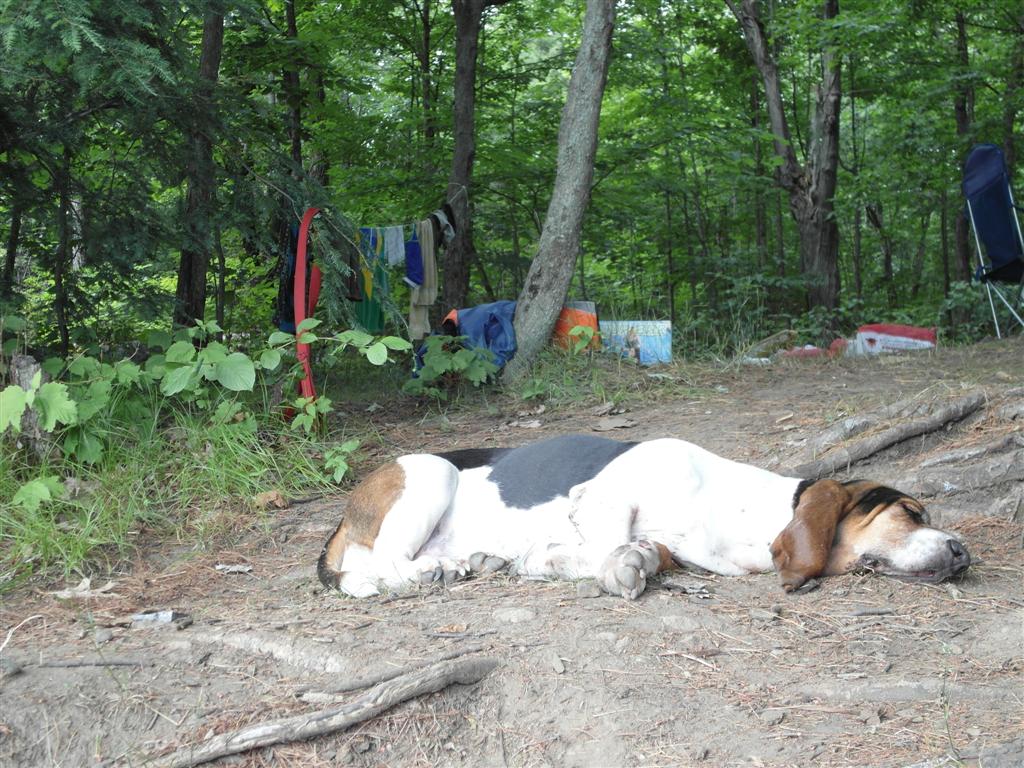 The island wears her out.
Jess and I immediately got down to the business of taking pictures and fishing in the 60′s duck boat Sean bought me for Christmas.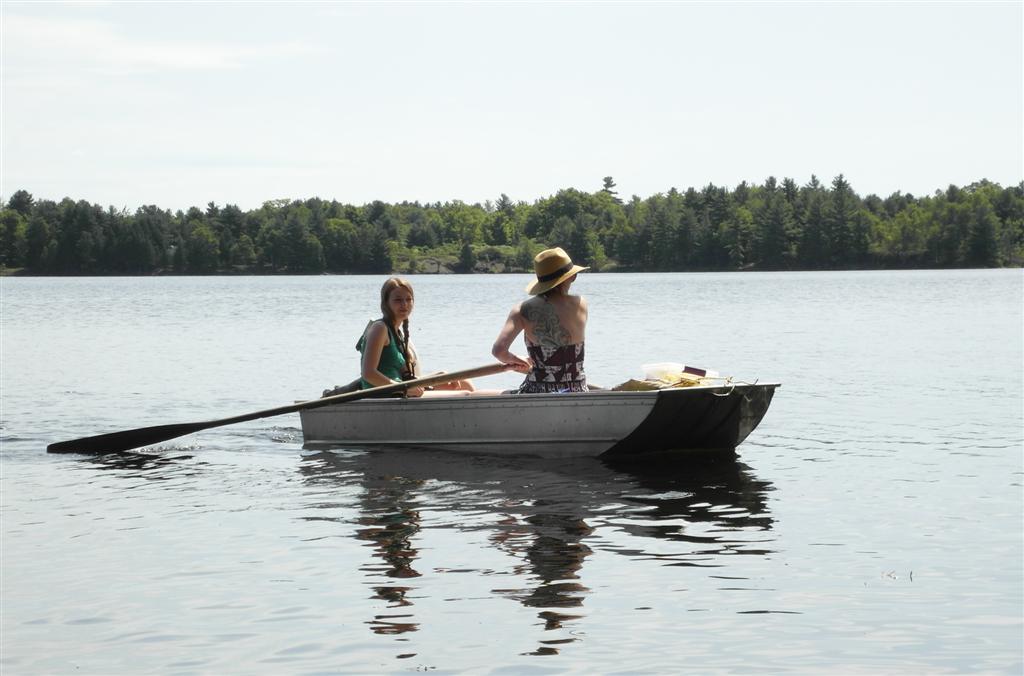 Again this year, no dice in terms of delivering dinner. But I did have many bites and I saw a looooooooaaad of fish. This is the summer of honing my fishing chops. I'm dedicating a chunk of time to learning, thinking, dare I say living like a fish. And then they had better watch out.
Fortunately no one was counting on me reeling in pounds and pounds of fish so we had plenty of gourmet meals including a roast, quesedillas with gouda and chicken, and shish kebab with baked potatoes and corn. Of course, you have to have some budget camp food too, so there were also some weenies and marshmallows…
Oh, and wine.  Budget boxed wine. To drink out of plastic cups. In the sun. And in AhhQua Bar.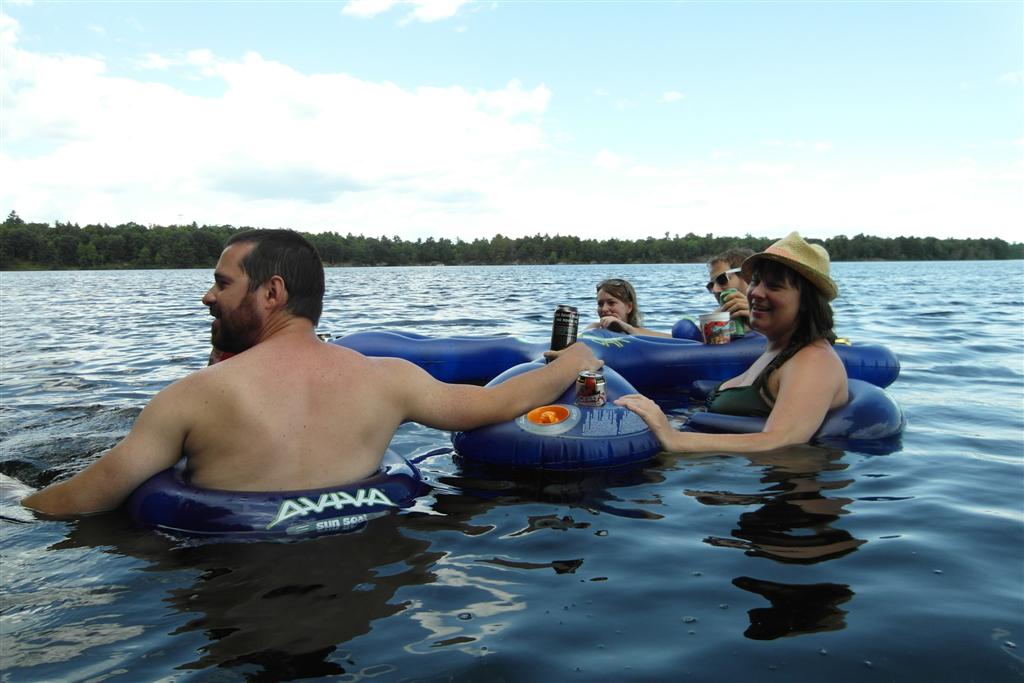 This thing is amazing. I don't think the pictures do it justice, but it's a floating bar with enough drink holders for 12 drinks and a cooling station in the middle so you can carry out some extra cold ones.
Only down side is there are only four chairs (and no expansion packs I know of), but we improvised with water woggles and life jackets.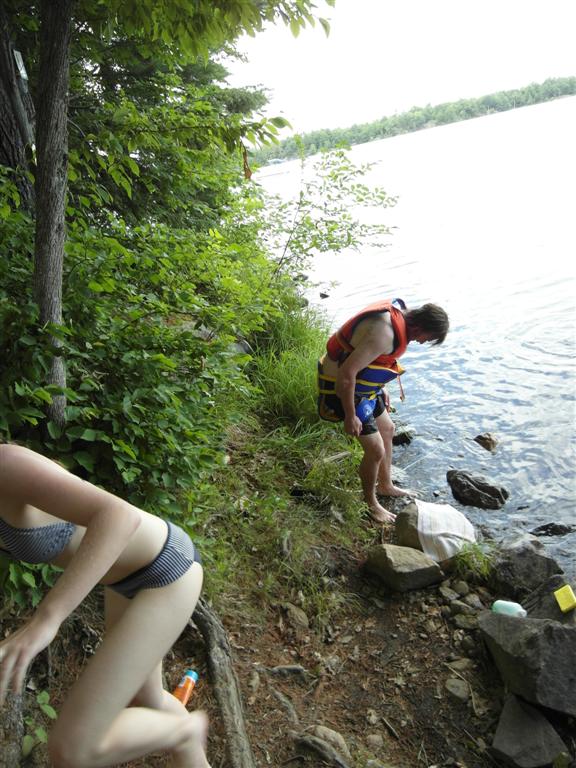 Next up, patriotism! Happy Canada Day! Jane, get that hood off your head while singing the anthem!
Hmmmm…what else? There was cliff jumping (park sanctioned and totally deep enough)…
And there was naked cliff jumping (not necessarily park sanctioned) and napping…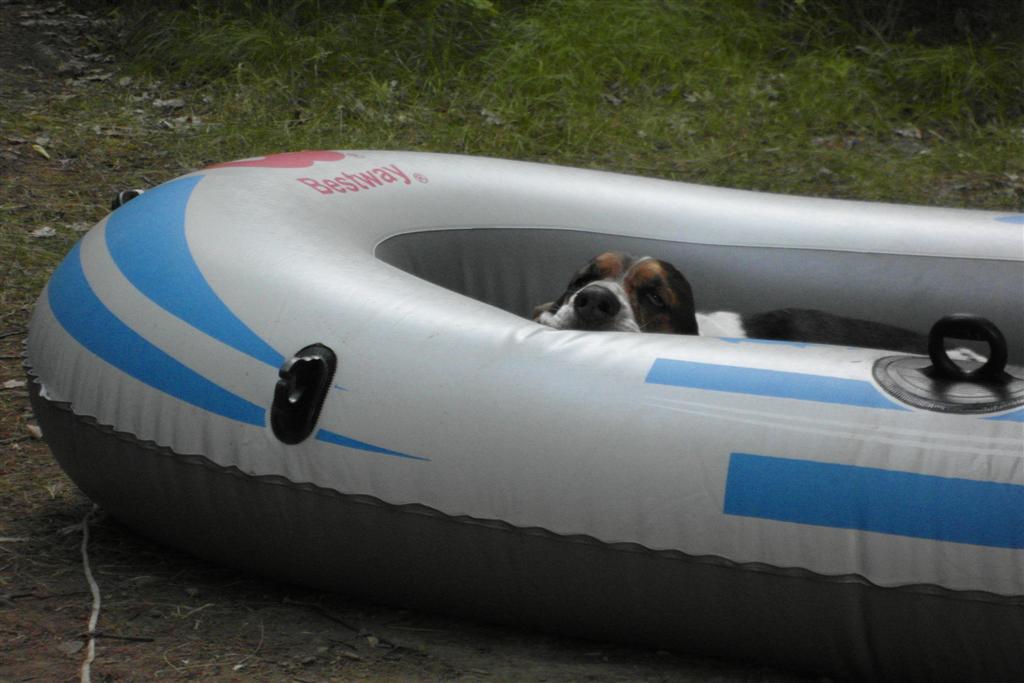 More fishing…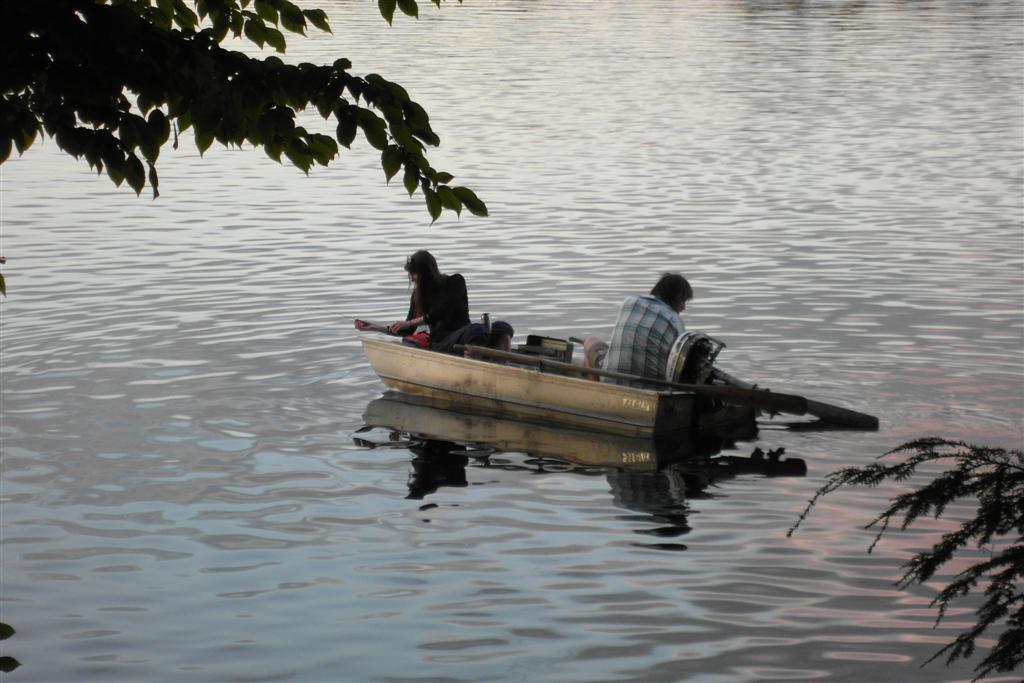 Reading like a bunch of eggheads…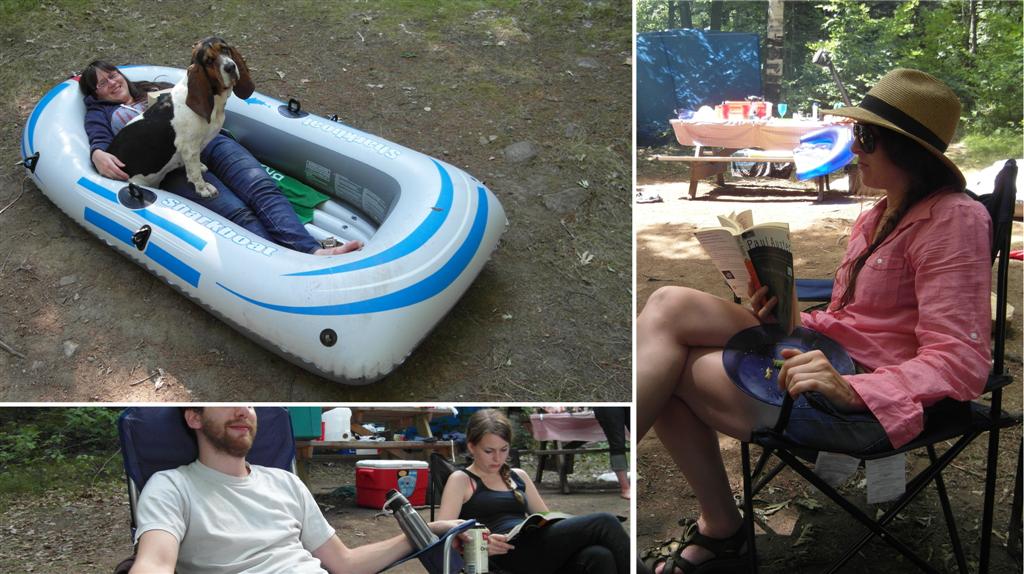 Sparkling like a bunch of kids…
And, sadly, leaving…
Sean and I opted for the long road home, stopping in Picton to look around, grabbing lunch in Wellington at the Tall Poppy, visiting the Farmers Dell in Campbellcroft (where we got to gorge ourselves on strawberries and take home a bundle of freshly harvested veggies thanks to Rocky!), dinner in Toronto, and…what else? Oh yeah! Seeing this incredible bird and his huge-ass nest near Picton…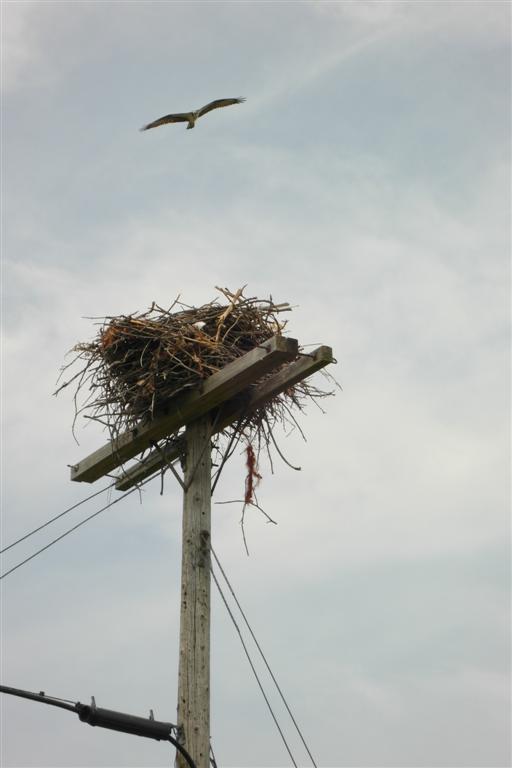 Whaaaaaa?
All in all, a success. Again. And a good camping kickoff in preparation for this summer's bike trip up around Manitoulin Island.