Mini-trip! To Selkirk Provincial Park, which is only about 65 km away, so it's a good intro for people like Robert who love biking but have never toured.
Want my official (not official. There's lots missing and you will get lost if you treat this as comprehensive. You'll have to wait for DBH to put its rental fleet and maps together if you want the actual steps) guide to this trip? Ok, then…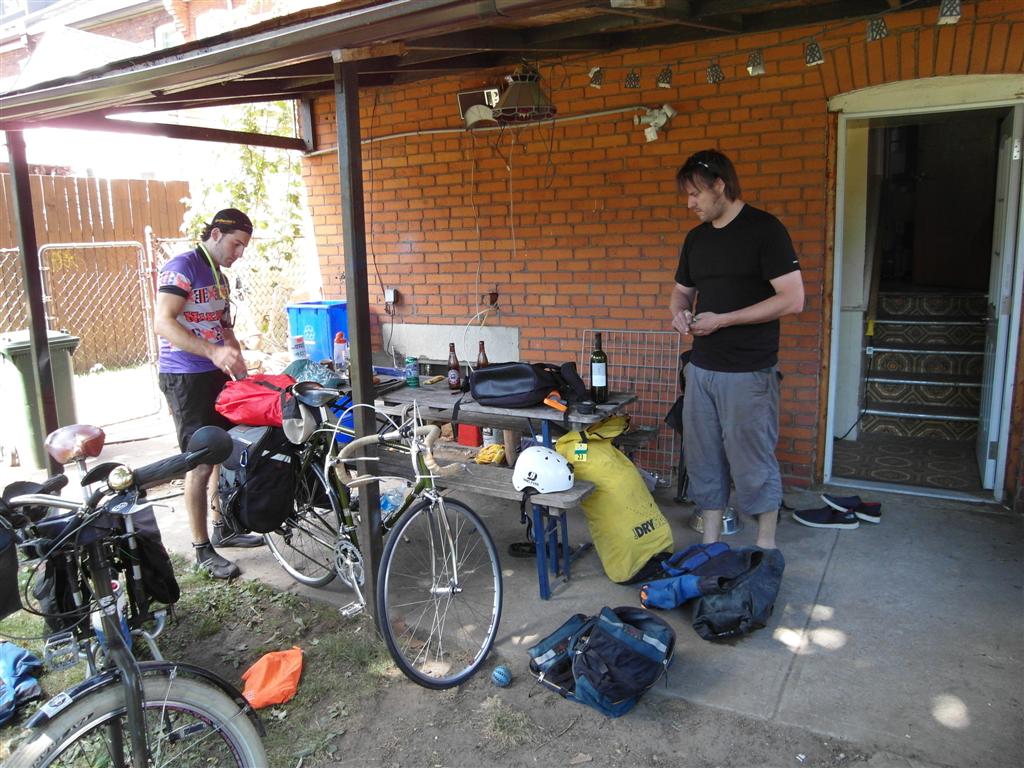 Start by packing up, packing up, packing up, packing up.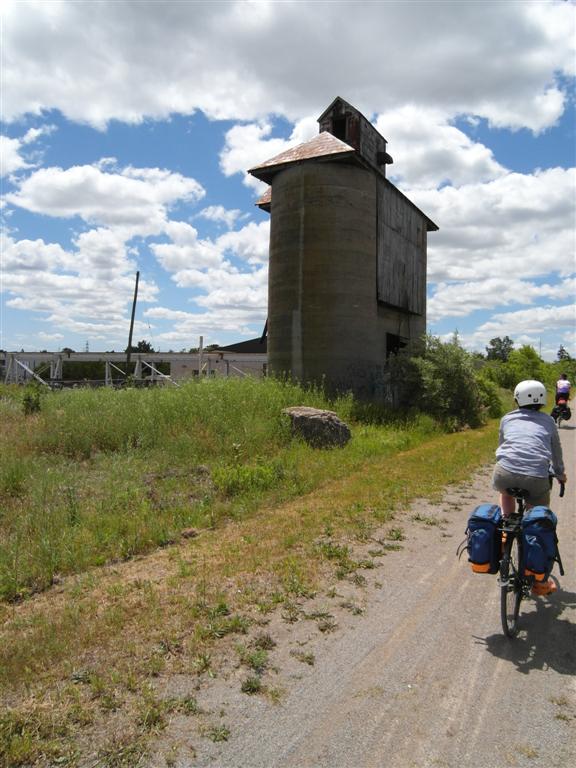 All you do is take Hamilton's east-running rail trail up up up the mountain, down Stonechurch a bit and you can ride a gravel trail (tiny gravel so you won't wipe out), car-free, almost all the way to Caledonia.
Provided, of course, that you put your bike together correctly. Rack malfunction! Good thing Robert brought a mechanic along. Joking. Robert is a mechanic. He was just a mechanic in a hurry when he attached this rack the first time.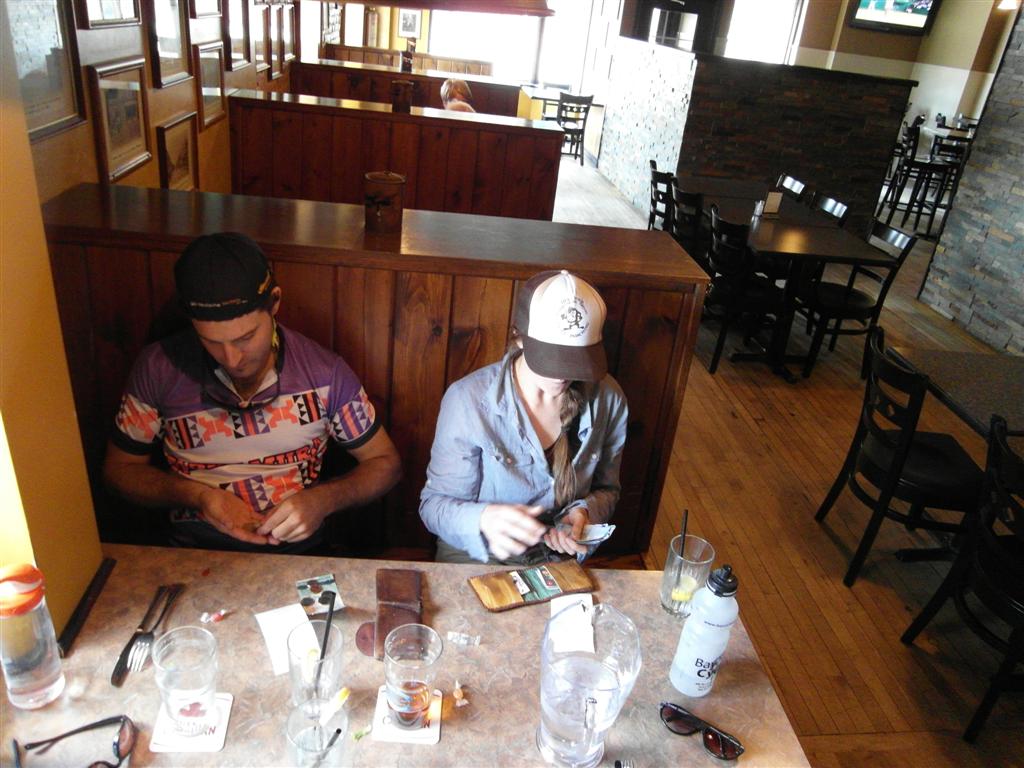 If you want to stop for lunch in Caledonia (you do), Cornerstone is the place to do it. Trust me. We've tried them all and this place wins.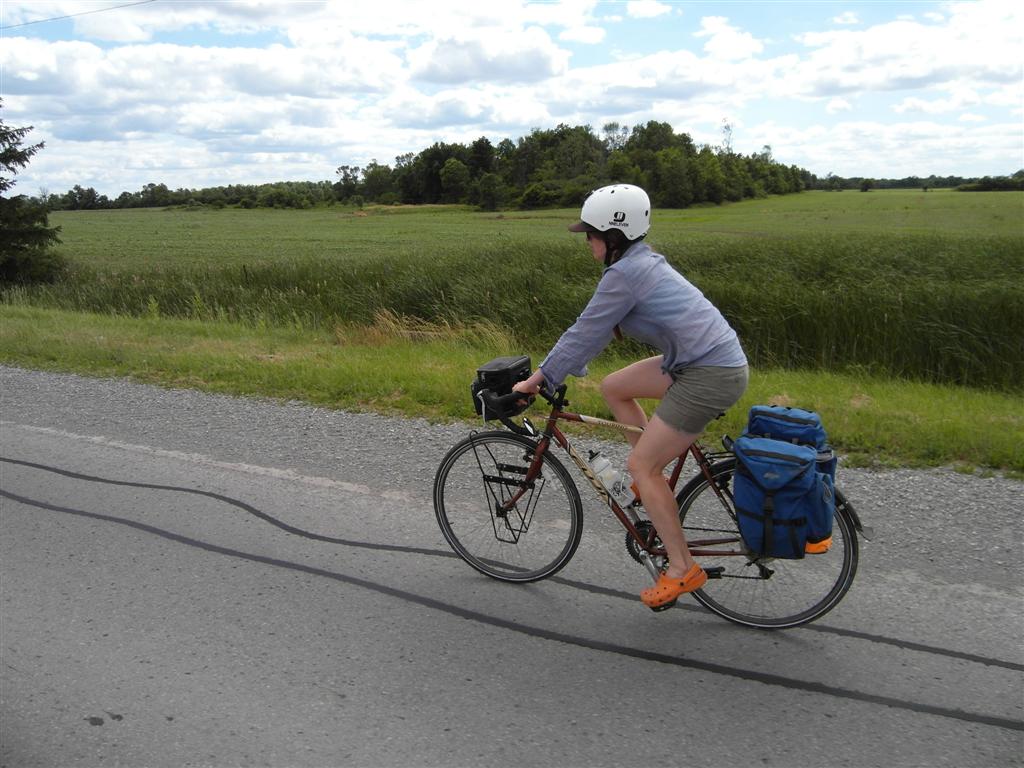 If you're really lucky, you'll get a 30-35km/hour tailwind and you'll fly down the highway from there. Please observe the background grasses bending in our favour.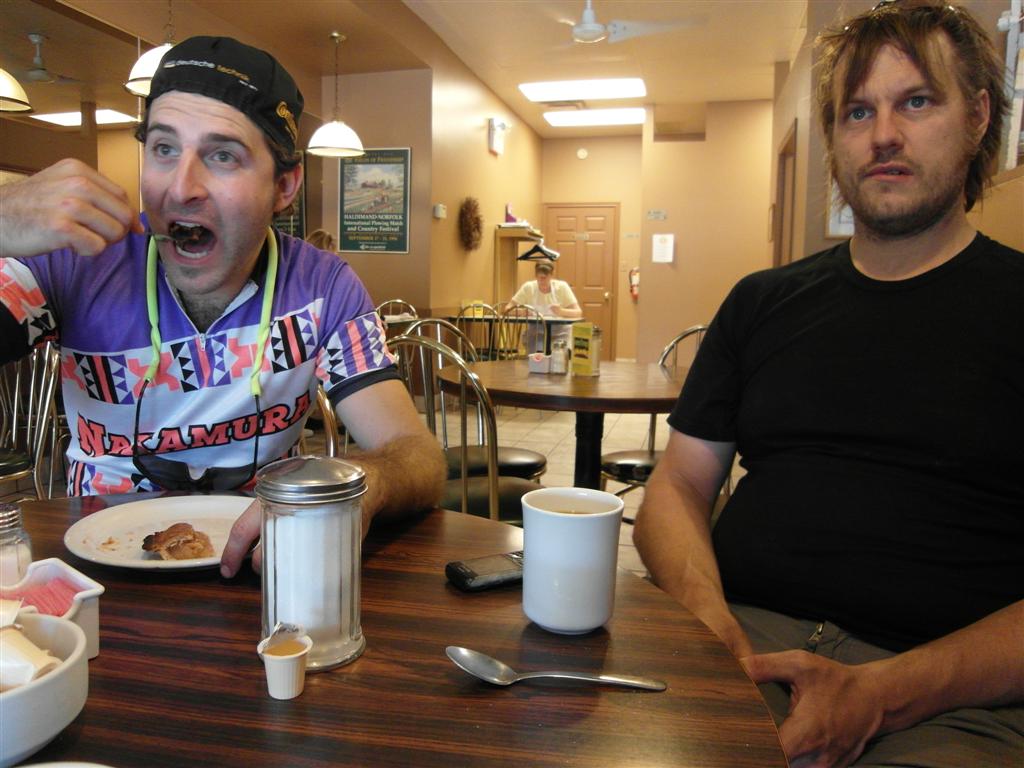 Regardless of the fact that you've barely worked since lunch, you're probably going to need a snack in Selkirk. I'm going to recommend the Sunflower Cafe because it's that or nothing!
If you didn't pick up groceries already, I hate to say you're out of luck, but…you pretty much are. There's enough stuff to make a rudimentary pasta at the convenience store/LCBO (though I think we got the last pack of frozen beef), but not a whole lot else. For instance…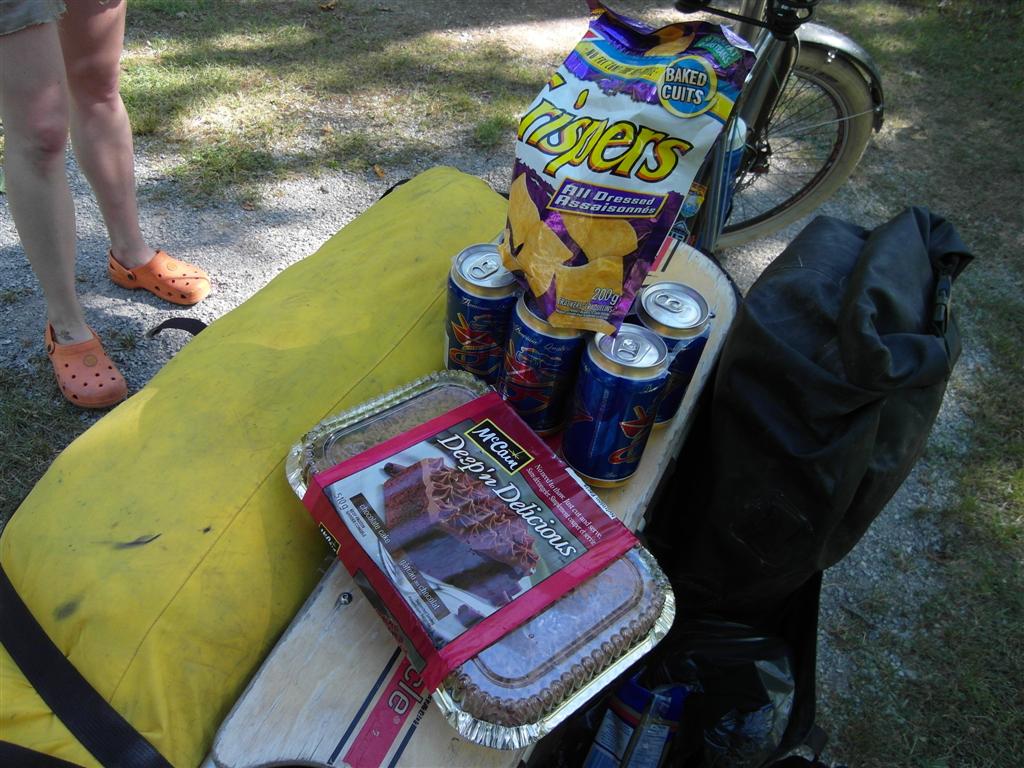 …these are the camping essentials Robert picked up (he doesn't think vacations are as much fun when you eat healthy). One camping essential sadly not available for purchase? Common sense (burn! Sorry Robert), which is why when we got back from a waterfront stroll, the cake looked like this: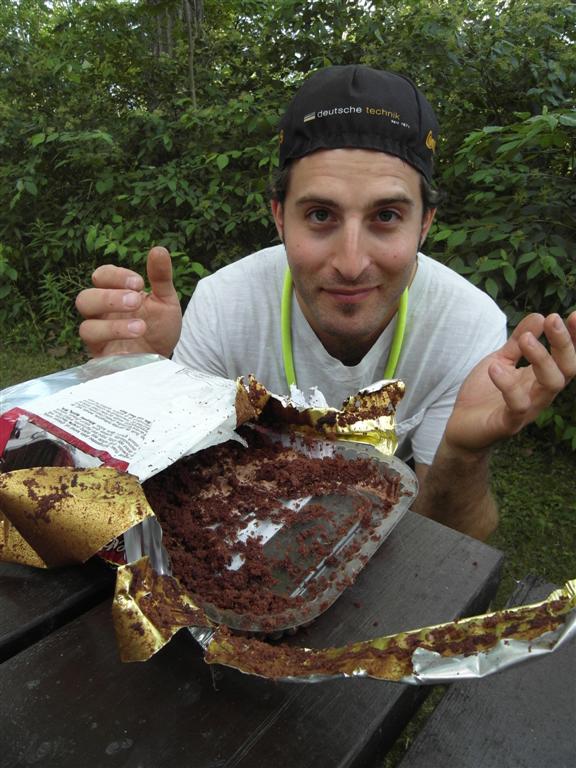 But at least we all got to enjoy the beach.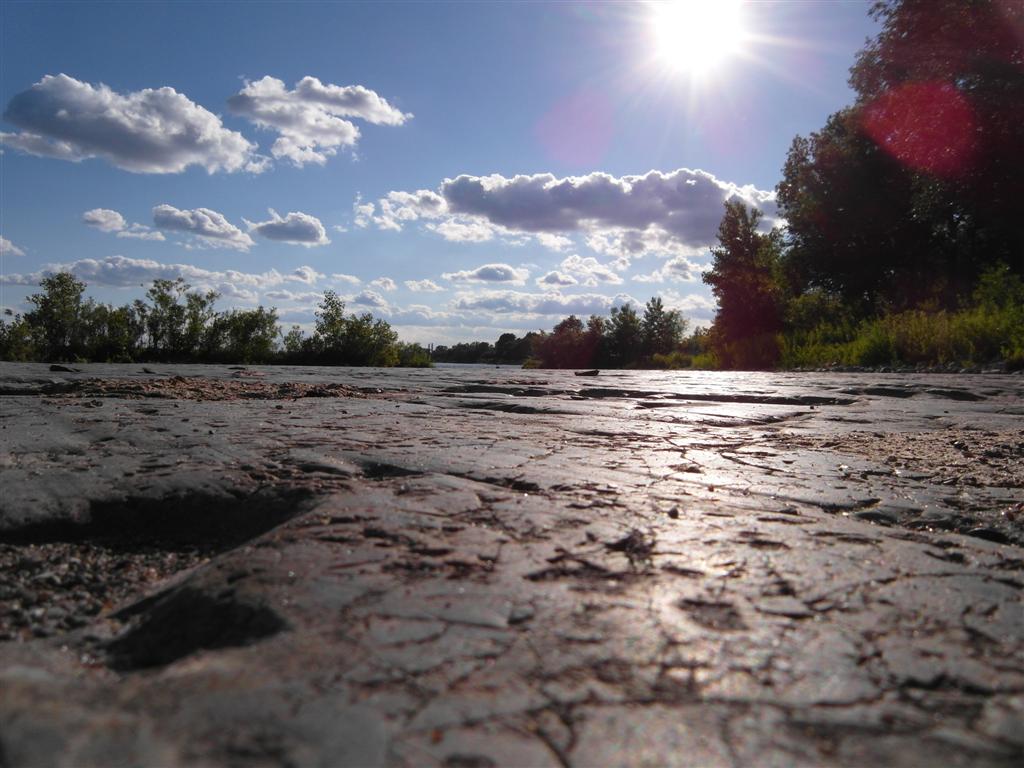 Right? Right. Now let's boil some water and pose for an Icebreaker ad.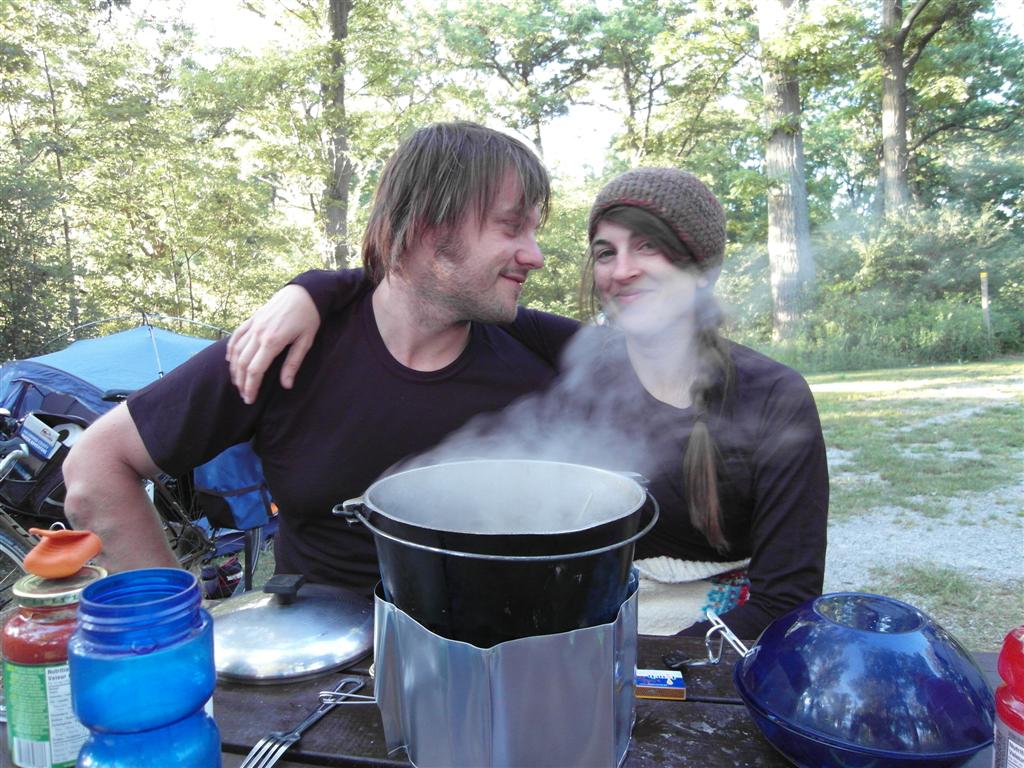 Done already? It's time to eat!
Hey, not you!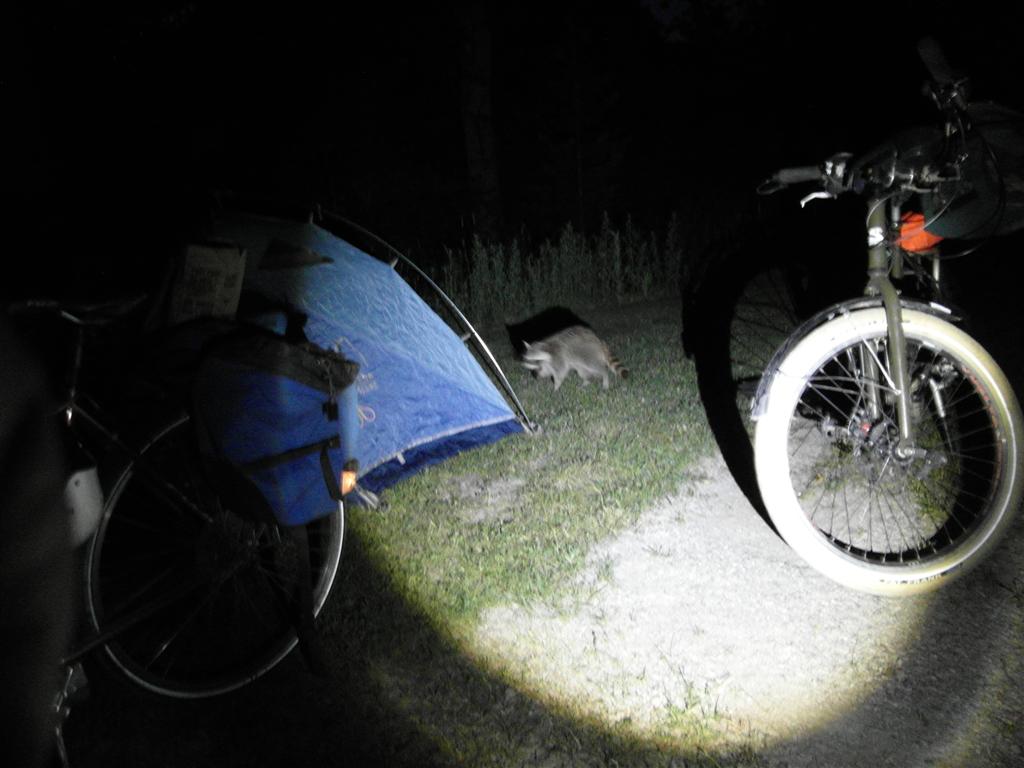 After dark there's tonnes to do too. You can stare at the stars…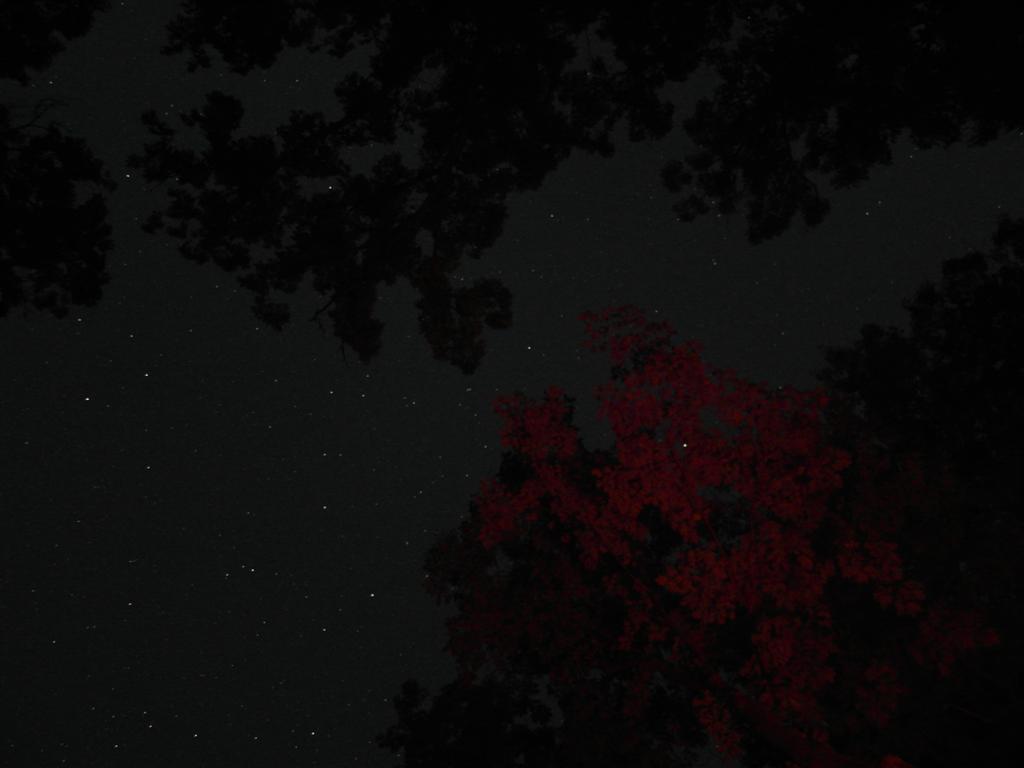 You can stare at the fire…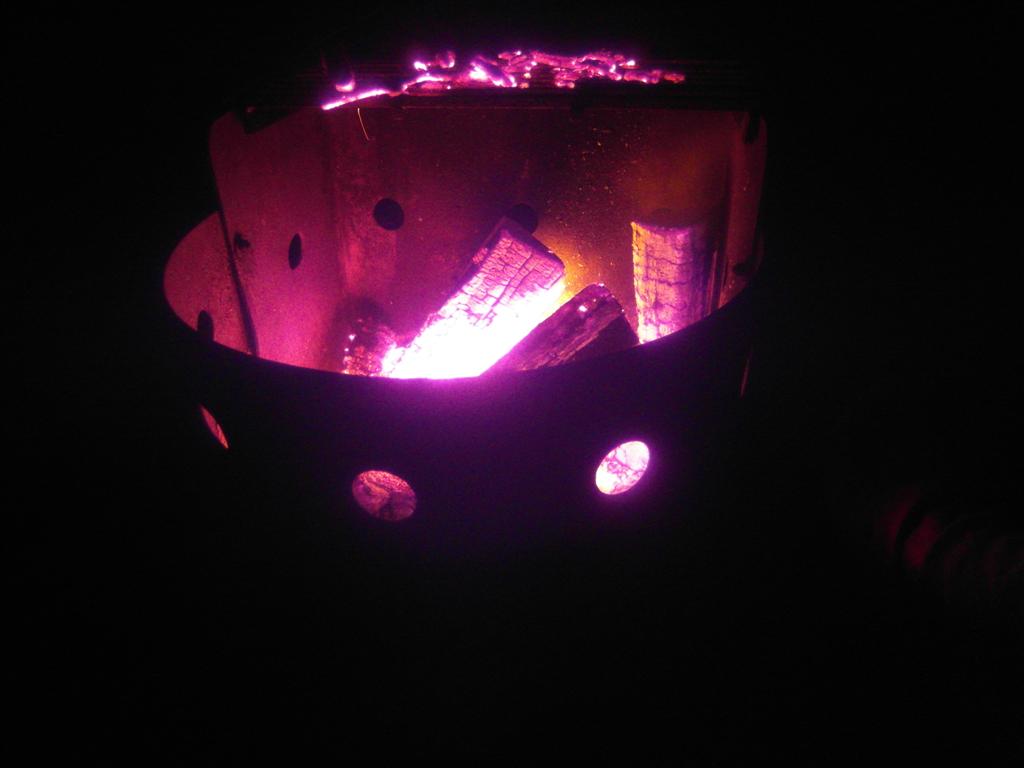 And you can spend all night scaring raccoons away from the beef jerky Robert left in his pannier because the death of the cake wasn't a severe enough lesson.
On the return the next morning, you're going to have a headwind to pay the cycling gods back for the tailwind you had yesterday, so by the time you get to Caledonia, Oasis will be a must.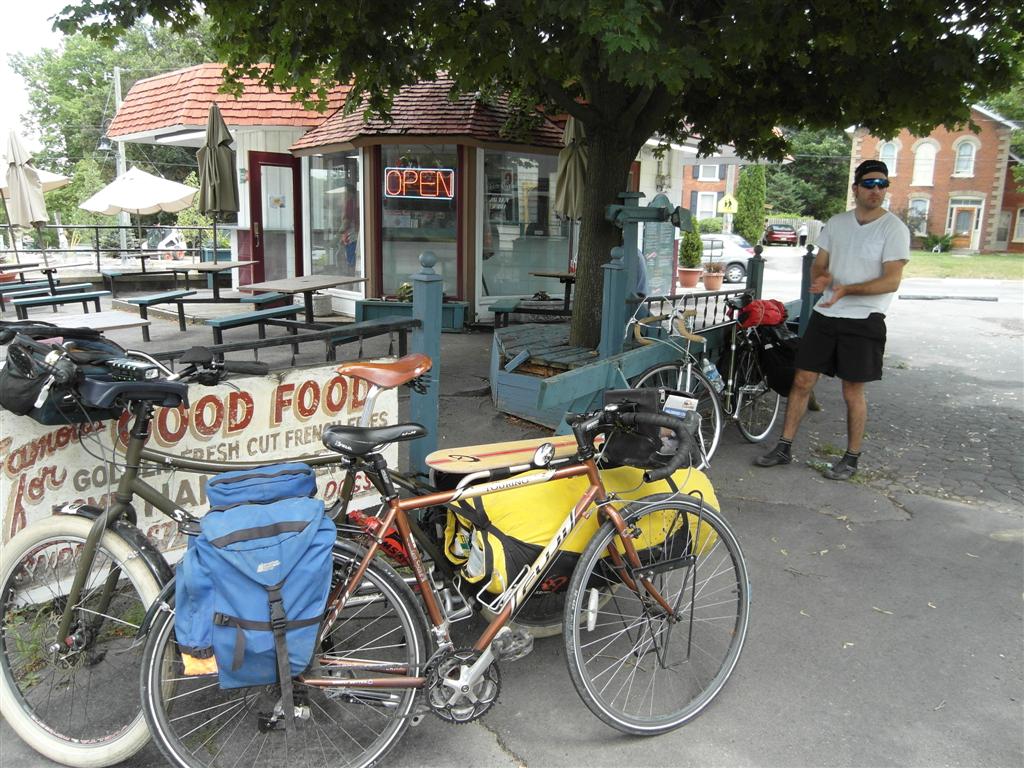 Careful on the bridge or this could happen to you.
Just before you get on the trail that will take you to Stonechurch, you'll pass this guy:
And these guys:
Pet them. They're nice and they'll let you because they'll think you have food. They won't know you don't until your hand is running through their horse-y manes and by then it will be too late!
You'll be home before you know it, with plenty of time to cheers your stamina over a pint at The Ship.