The first and last time I ever stood on a skateboard was in grade ten. No sooner had I set my foot on it than I was flat on my back in the middle of the parking lot.
Despite those least-successful-ever beginnings, I always had this feeling I'd like to skateboard. When I found out about longboards, I thought they might be my ticket because they seemed so much easier (like how I thought that, despite being an awful guitar student, I might be incredible at bass because there were less strings. Haven't tried so I still might be!), but it wasn't until I found out about these girls last year that I knew it was only a matter of time. Surfing nudged me a little more because I needed something to keep up the practice of balancing when waves were down.
However, this is the video that clinched it – that pushed things over the edge from occasional consideration to flat-out obsession – by starting the same kind of scritch-scritch-scratching that kicks off innocently enough and digs maddening holes in the backs of minds. Do you get that? Where you sort of think about something in passing and dismiss it at first and then you eventually realize it's eating your brain and you think, "oh shit…I might as well just get it over with and start learning __________ because this is not going to go away."
ANYWHOOOO, all this to say I bought this on Saturday.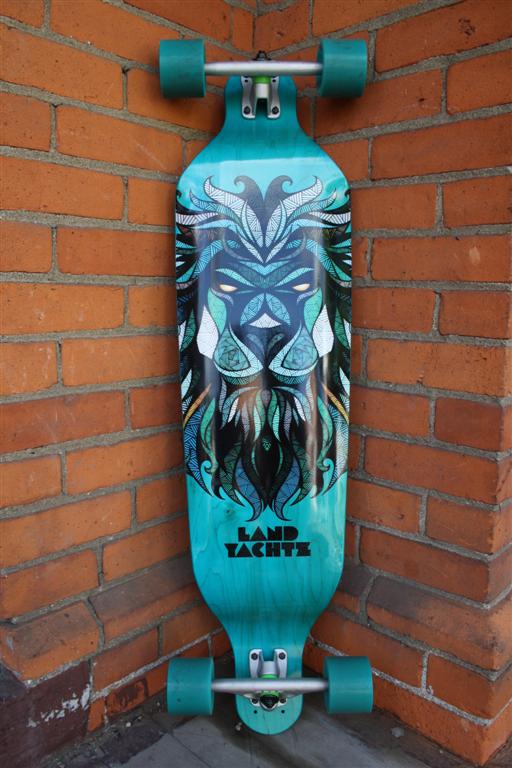 AND GUYS. I don't want to jinx myself right off the bat, but I'm doing it! Not in a bombing down the hills on slide-y gloves kind of way (ummmmm I don't know if I will ever be that), but last night I went out on the path in the park behind my house and rolled successfully, stayed standing and executed turns. It was glorious! Roarious!