My Aunt and Uncle grow a garden centre's worth of flowers in multiple greenhouses each year and each year my parents come down with a load of the crop and help us plant our gardens.
It was a pretty perfect day for it – overcast, warm, breezy. Soooooo breezy and it's only getting better. If you're in Hamilton and you missed the outdoors during the day, get out there now! It's an ideal evening.
As for the planting, there are geraniums…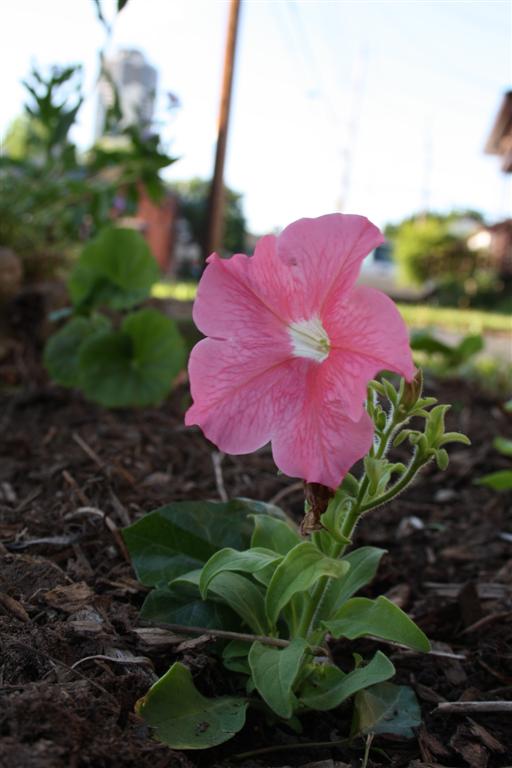 Would you believe this guy has been planted for four years? This is what happens when you surround a hosta with ivy – he chokes. So we dug him out, along with four of his brothers.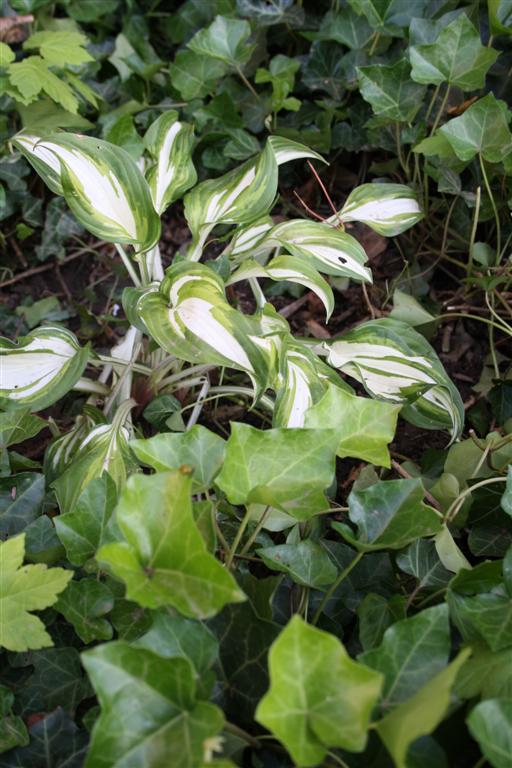 We planted nicotiana…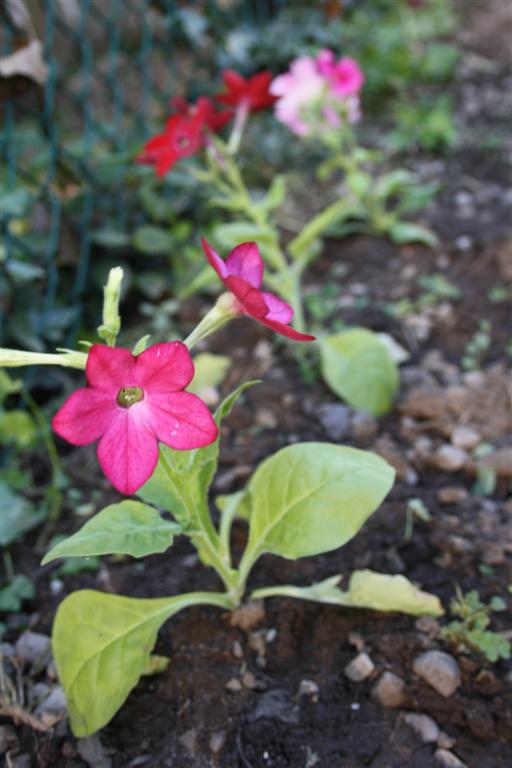 And some marigolds…
In the background? Dusty miller. In the fore? A cat who was smart enough to wait for my Dad to leave before he showed his feline face.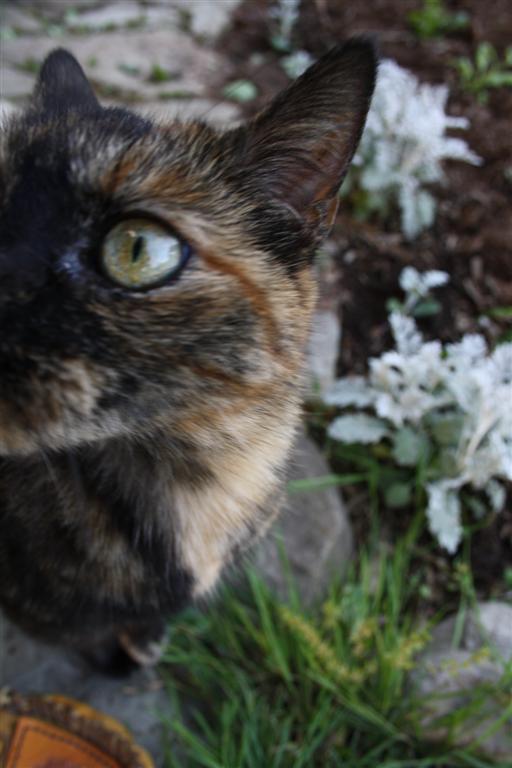 And hey, let's check out the zukes (wherever there's yellow) while we're at it – plenty of little guys coming off the plant. We should be eating like kings in a week or so.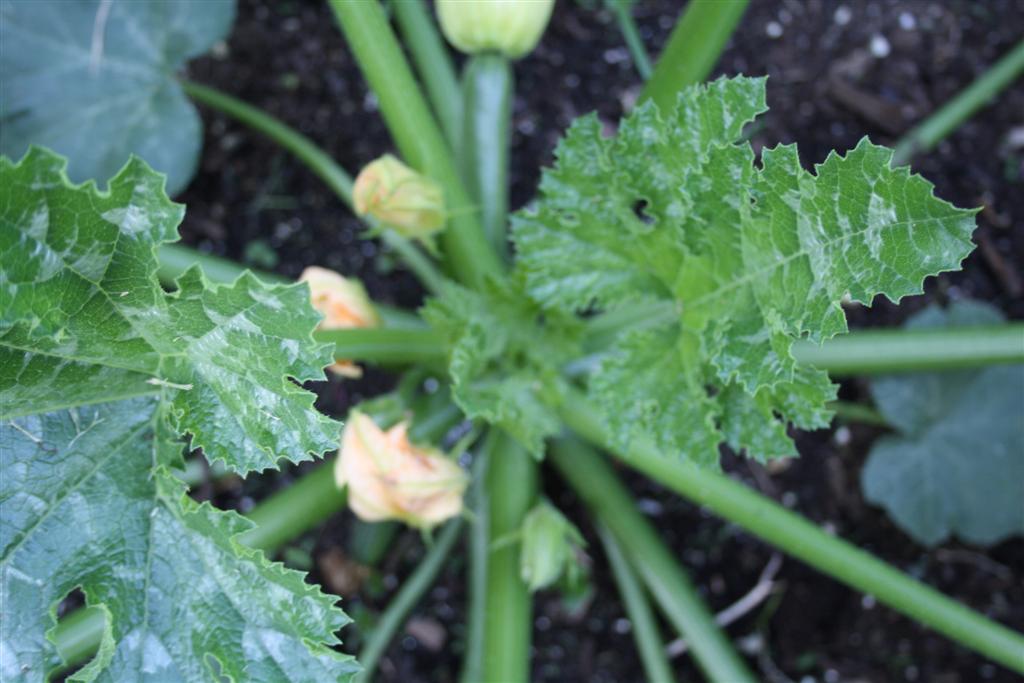 Same goes for the raspberry bush – finally! Time for canning.
But first – time to sit in the backyard with a drink of lemonade, a dog and a book.