This weekend was a pretty wild success and no wonder – Nikki called it on the basis that it was one of the few weekends where the stars aligned for all the astrological signs.
It started with Art Crawl and Dreaming of Dresses, then spilled over in to the Leander Boat Club for a Dinner Belles show. I don't have photos of any of that, but I do have Saturday shots of the best-attended group ride we've ever pedalled.
When we were all standing around, it didn't feel like a super huge crew, but when we were biking, it was a little like a parade.
We started by heading northeast to 270 Sherman for the closing of the TH&B show. Have you been? Even if it had been just an empty room, it would have been worth the ride. That building is incredible. So were all the sculptures and installations.
In spite of how amazing EVERYTHING was, I mostly only got shots of the chickens. I'm still unclear as to who owned them/how/why they were there, sitting under heat lamps in one of the works, but I am not going to question it because oooohhh eemmmmm geeeee, you could pick them up.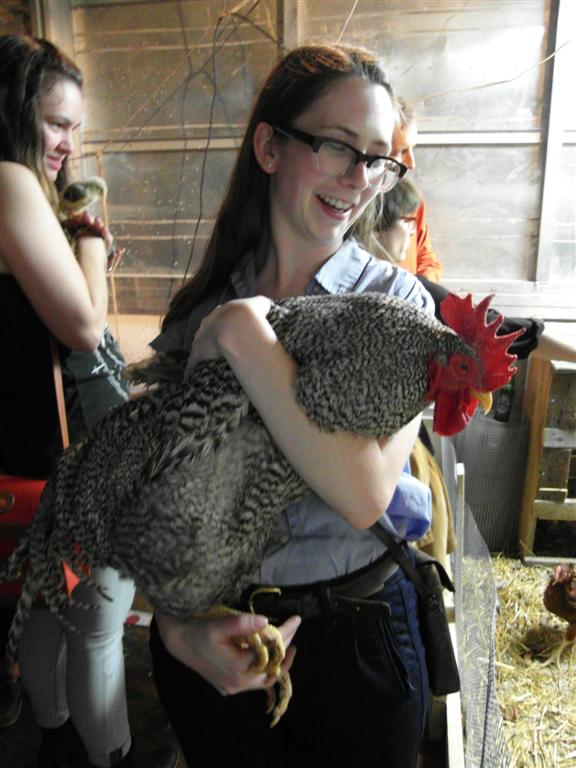 Hollie loves roosters and Regine loves chicks…
Sean loves grouse…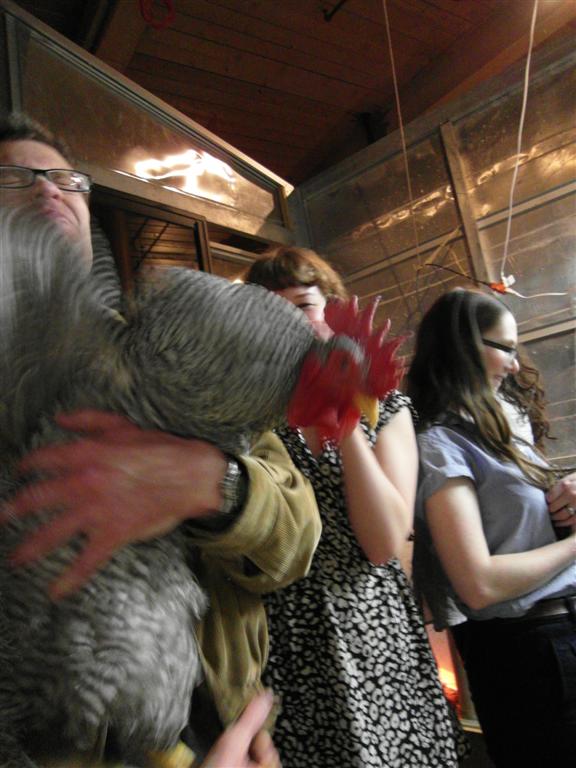 Roosters hate Kieran. But congratulations to him for picking one up!
Once we'd all gotten our fill of fowl, we took Beach Boulevard towards the bayfront…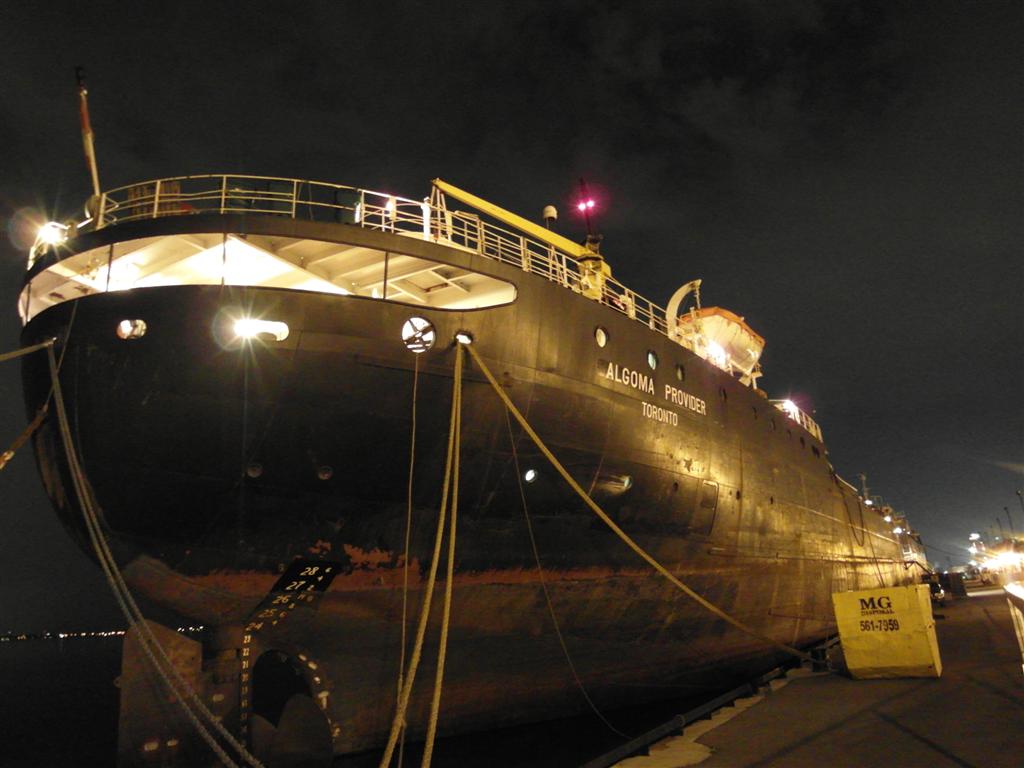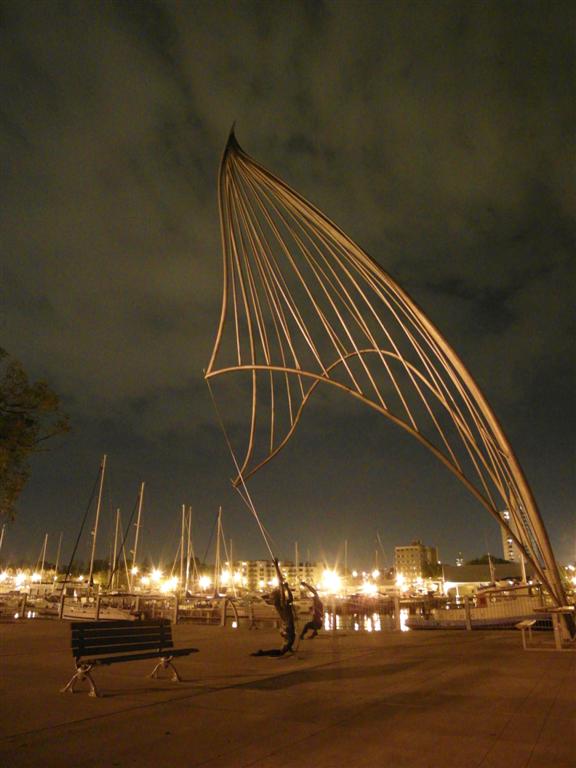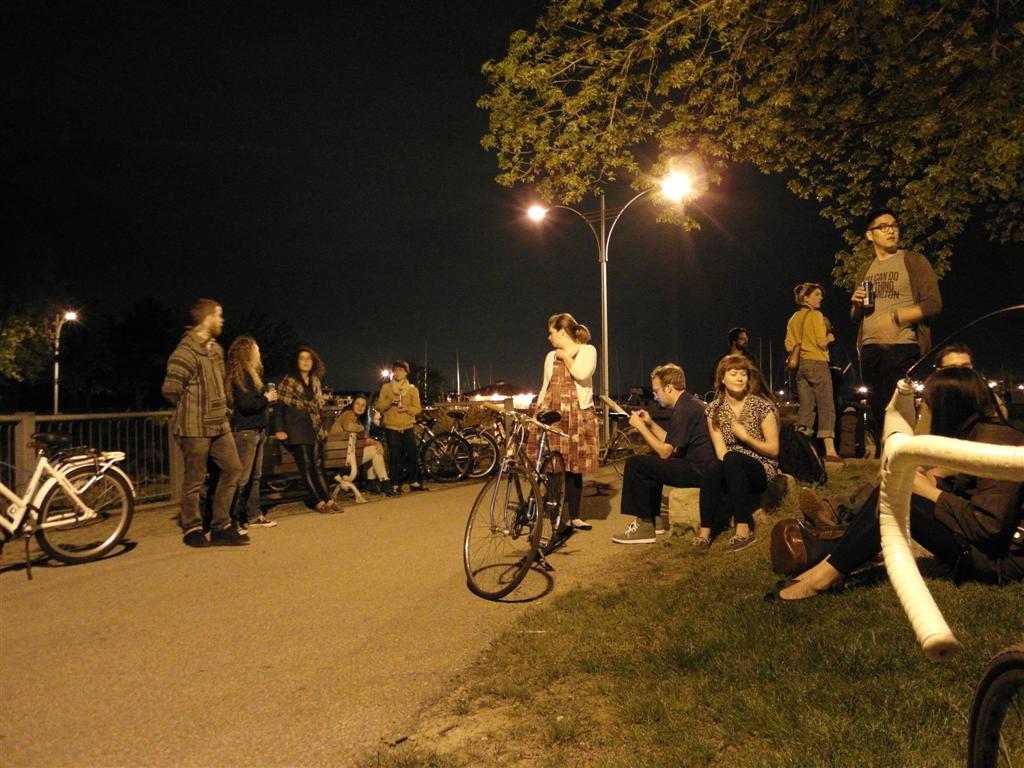 And camped out near the tug boat for a bit.
We tried to end the evening at The Ship, but since Augusta is turning into Hess and we are turning into cane-waving, dagnabbit-screaming intolerables, we went one street over and assumed control of the Undermount's massive and empty patio.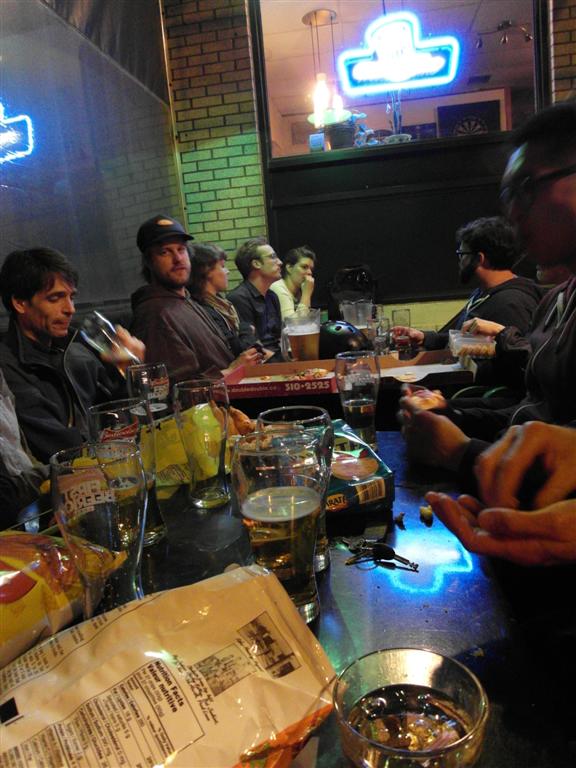 Where, because the kicthen was closed, they allowed us to run to Double Double Pizza Piza Chicken Chicken and Hasty Market to buy pies, chips, samosas, Pirate cookies and all manner of junk foods. Eaten in elementary school party style. Great success. Maybe there IS something to all this zodiac hoo-ha after all.