This is Sean's favourite view of my latest project, but I think that's because he's a nerd and he likes the blueprint-y sort of math-esque aesthetic.
Personally, I prefer the front.
I don't know if I can put into words how excited I am to be able to do this. I've wanted to bead my entire life, but I was sure it was the kind of thing I would never be able to learn from a book/find someone to teach me/maintain the patience to complete.
Turns out it's actually really simple…well the steps are simple. I have a lot of practice ahead of me to get the straight and seamless rows (not to mention speed – this flower took me a little over four hours) of far more skilled beaders. But the steps! Figuring them out is way easier than I thought. I bought a book and watched a bunch of YouTube videos, but the best explanation I found was here. The sketch on page six is all you need.
Uh-oh, obsession alarm. IT"S THE ONLY THING I WANT TO DO NOW.
Fortunately I finished the rigging for yesterday's handlebar bag so maybe I can spend the rest of the day dreaming up bead designs!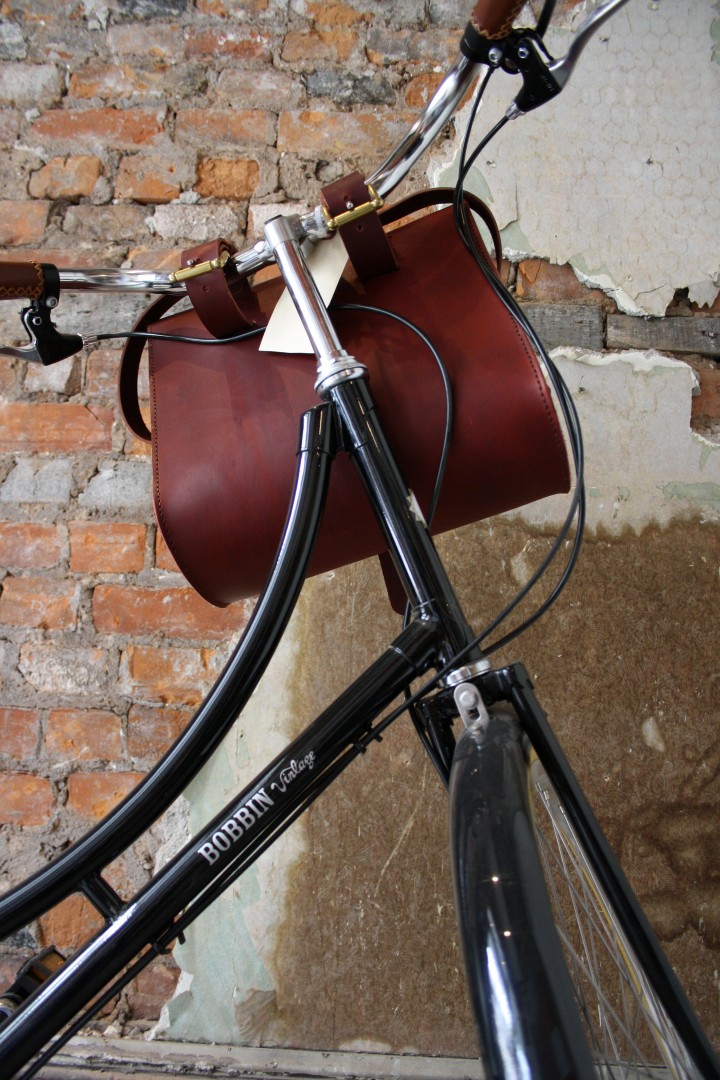 I have t