This has taken much longer than expected, but I finally polished off the padded camera case I started last week.
Padded inside with a layer of dense foam and covered with a thin, soft green hide.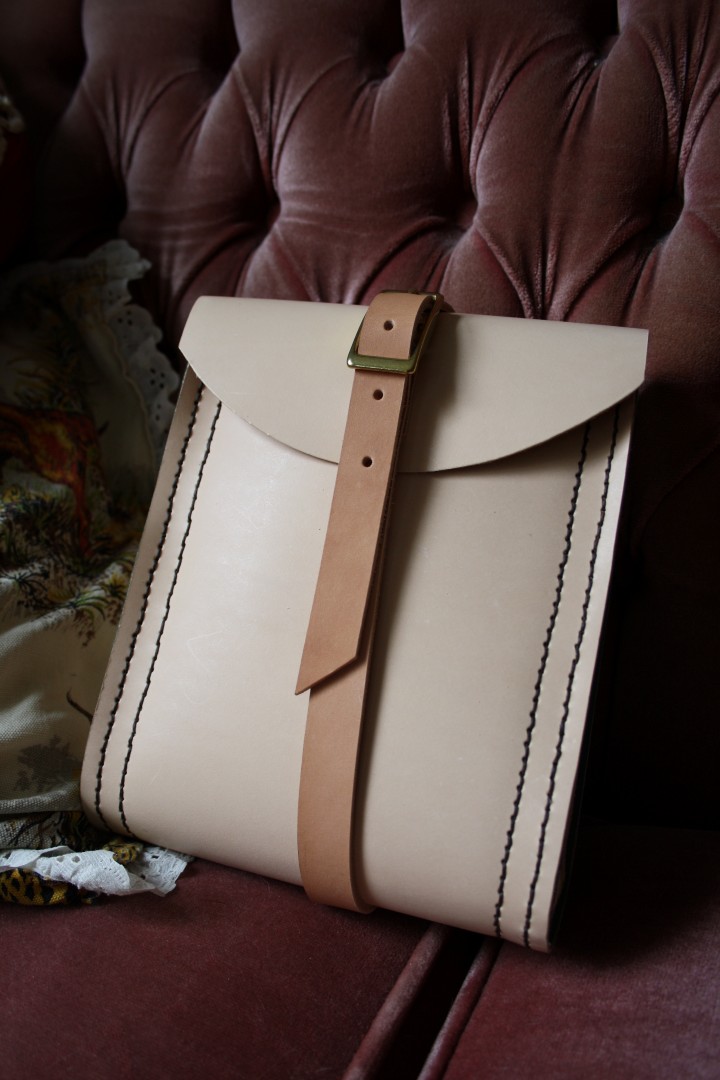 Oh la la la, I really do like the look of the natural leather. I tend to stain this stuff all manner of colours rather than leaving it plain, but maybe this calls for some au naturel pieces?
Right. Now on to the exterior bag. La la la latigo!