Do you feel how much it feels like June? Last night was the perfect weather for a bike trip. And today was full of summer storm wind and sun showers. Who can help but think of camping at a time like this? Especially in light of the most recent addition to the family.
Since she still needs some work, I amassed a bucket of abrasive things…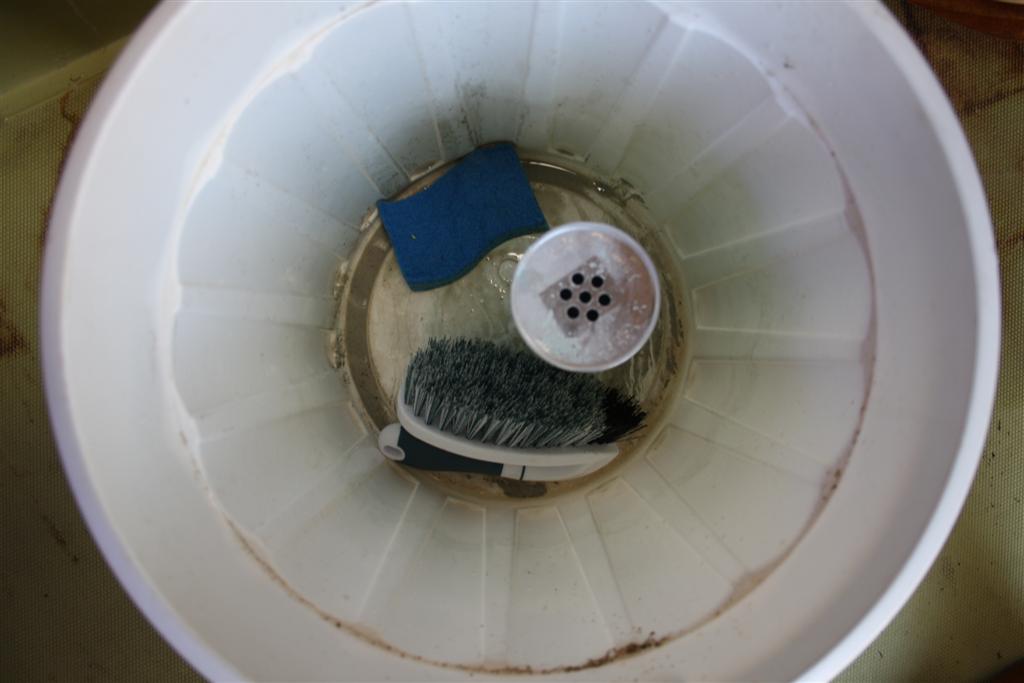 And made with the scrubbing…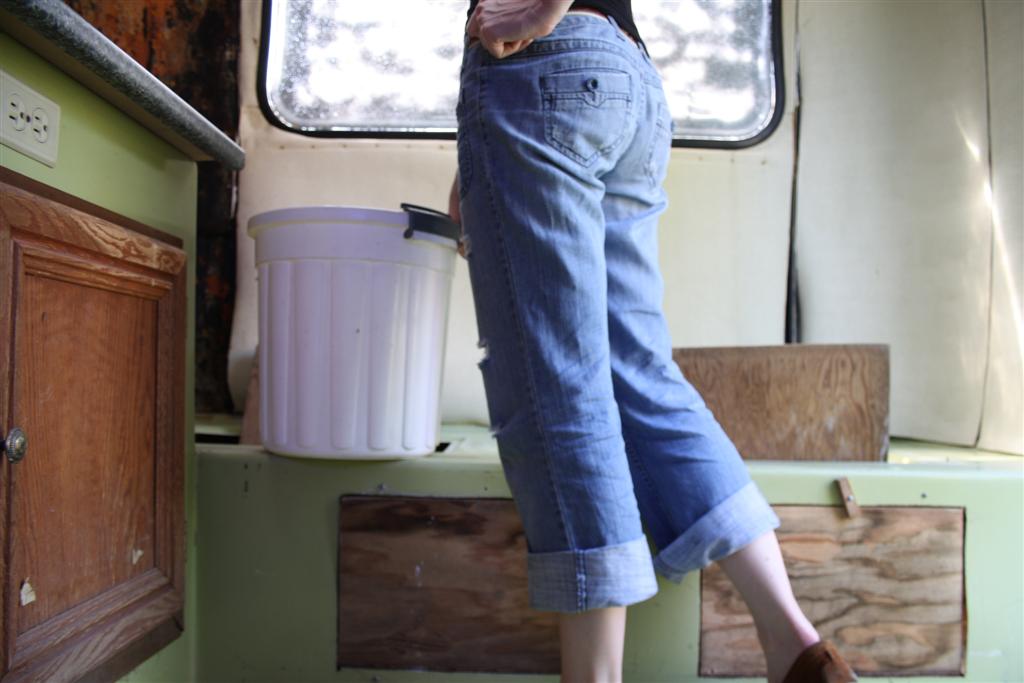 There is still a lot to do but for some reason (delusional tendencies), it doesn't seem like that that much.
We've got to put new doors on the cupboards and slot some shelving in, but there are only three of those…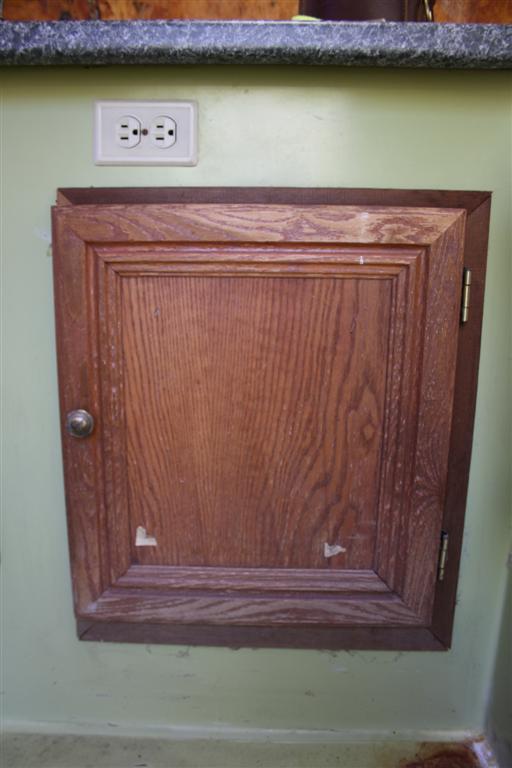 Figure out how to get the black spray paint off the rear window (WHO DOES THIS TO A WINDOW?), pull down that white batting and re-line the interior with carpet or something soft…
Figure out how to remove rust spots from fibreglass…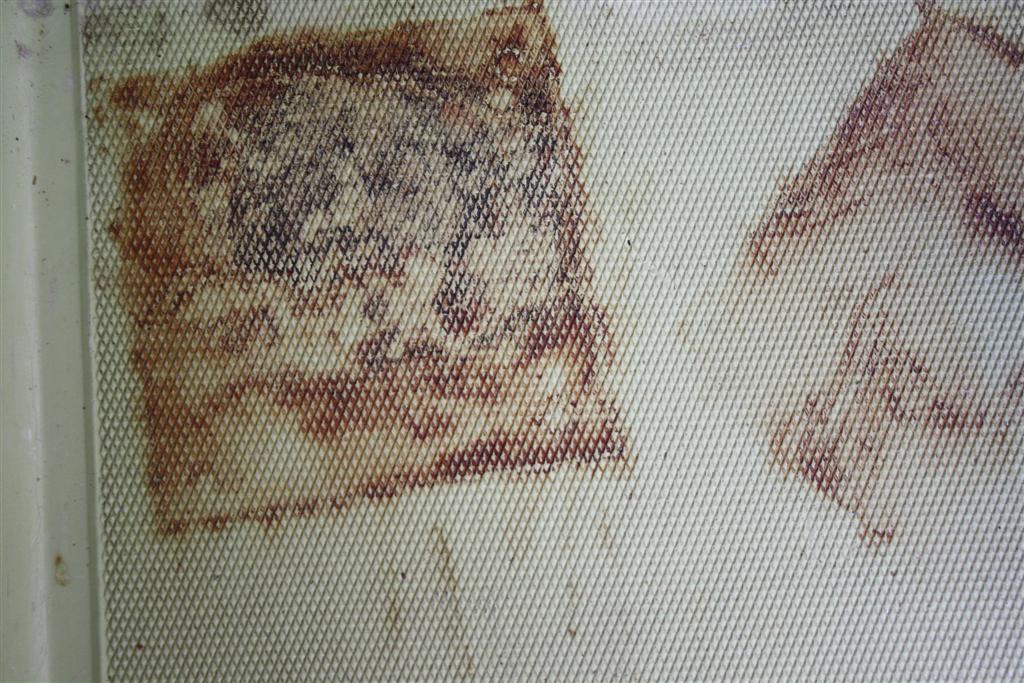 Re-do some old awful patch jobs done by previous owners…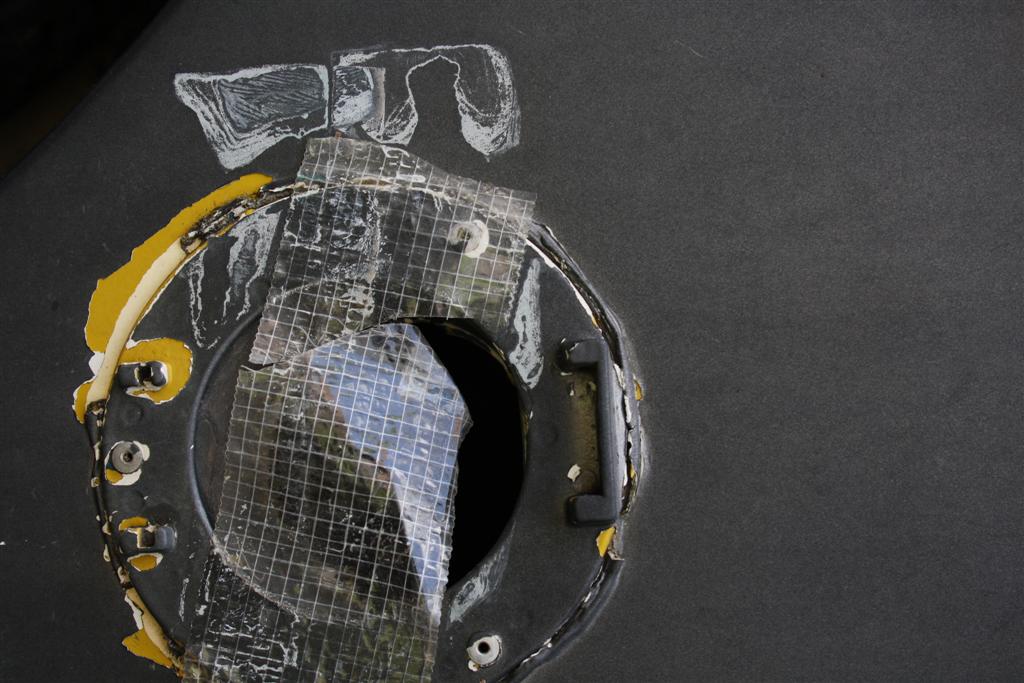 Then find a mini-mattress, sew up some curtains for the windows, paint the exterior red and BAM. We're camping.