Sean got a couple books about cooking with cast-iron for his birthday this year and one of the recipes was for corn tortillas. Combo this with a conversation I had last week (about making your own corn tortillas) and I was pretty psyched to try it out.
DISCLAIMER: the lighting in these shots is awful. That's what you get when you add yellow kitchen + night time + beginner photography skills – knowledge of any lighting technique.
This isn't actually the book the recipe came from. I couldn't find the right one for this little promo shot. Fortunately, I remembered the recipe only had two ingredients – 2 C masa and 1 1/3 C warm water.
Taking a step back – you mixmaster these ingredients by hand, then roll them into the above balls…
To flatten them, I don't have a tortilla press so I used a rolling pin and wax paper. It leaves you with some wonky edges, but they taste the same going down anyway so whoooooo cares? Once you've flattened a ball, fry it in a smoking hot cast-iron pan for 30 seconds a side. No butter, no oil, no water – it's all up to the pan.
I was pretty into this stage of the preparation because it smelled amazing, so I made 26.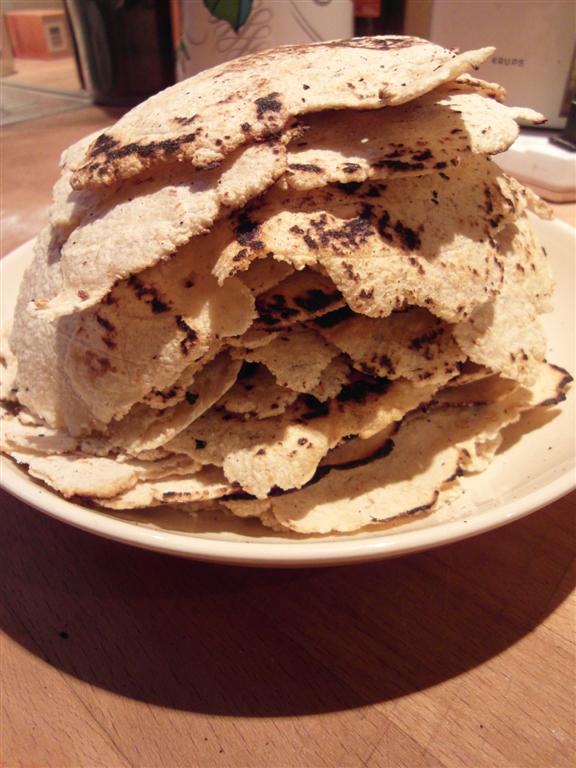 I looked to Alton Brown's hot tamale recipe for the filling and threw some cheese in for good measure.
Oh yum.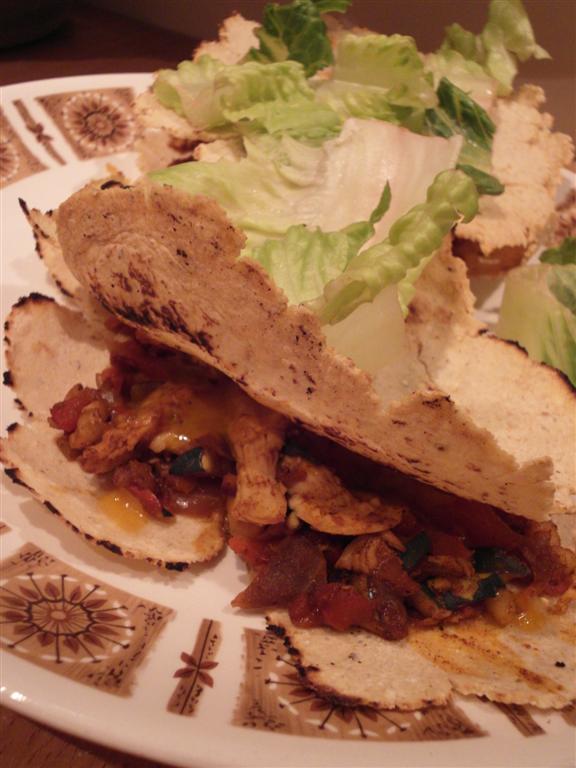 I did put the whole works into the oven for about 10 minutes which was probably a mistake because the tortillas crisped up a bit too much which made for messy eating, but it's pretty amazing how easy these are. I was doubtful they would cook with just a minute of frying, but they did. And now I have meals for daaaaaays!