I've been going through ads in old theatre programs and magazines the last few days, trying to find out what kinds of products and services were on the scene in the early 1900s.
Some of them are flat-out awesome, like the rock and roll version of Lady Liberty here…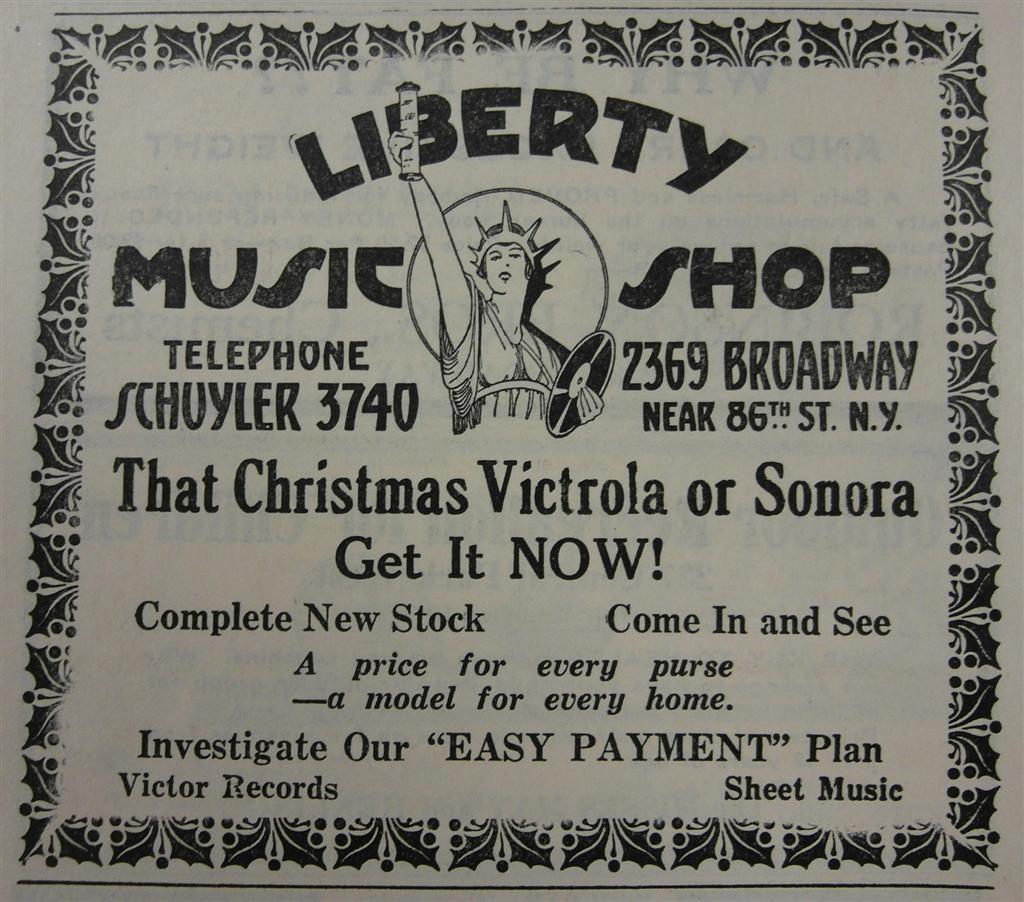 Some of them are eye-opening. For instance, did you know PBR was the choice of opera-going , silk gown-wearing socialites? Did people lack tongues in the 20s? Wasn't this beer a hipster invention?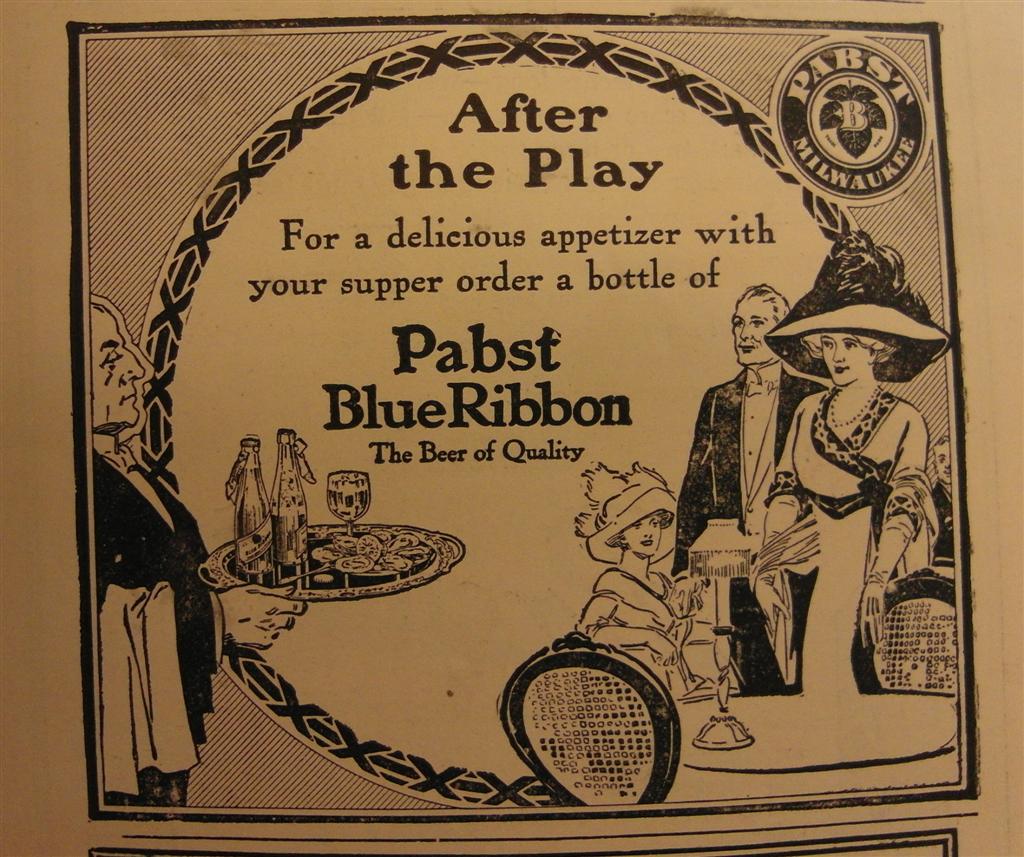 And some of them are hilariously non-PC, like this one for Marmola Diet Pills.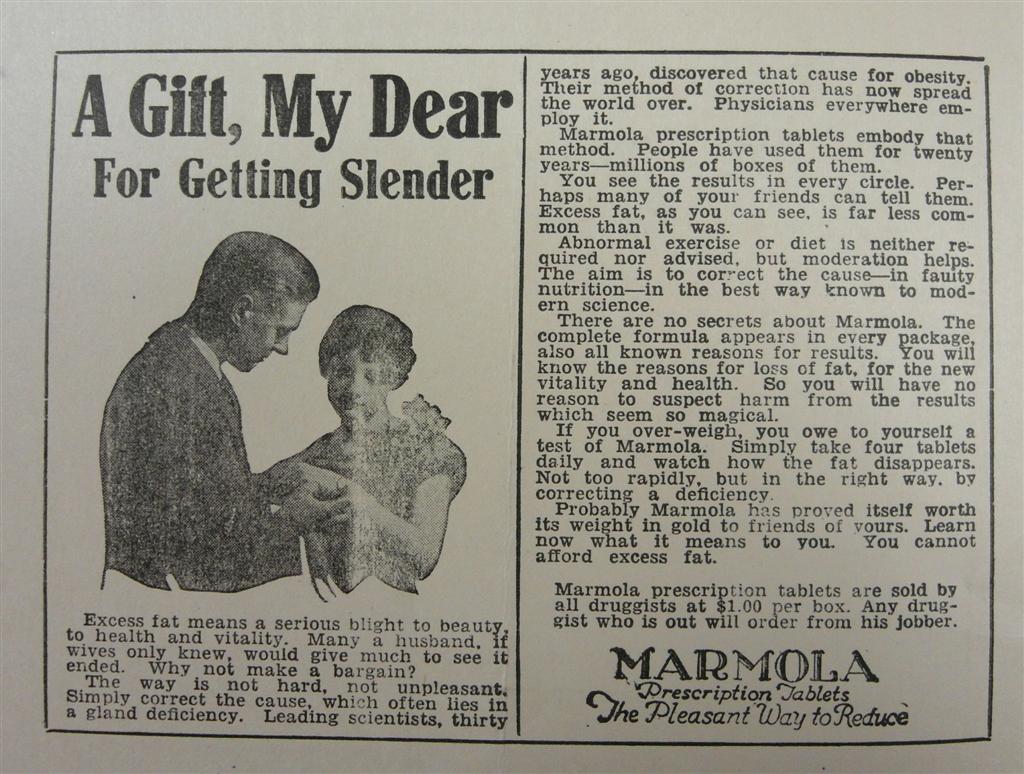 Geeeeeez ladies – haven't your husbands suffered enough?
My favourite things about all these old ads include:
1) How wordy they are. There is no effort to grab you from the get-go and most read like essays.
2) How satisfied people must have been with generalities – ads are full of claims that include words like probably, maybe and most likely. Perhaps consumers were more willing to buy into simple suggestions and act as guinea pigs?
3) On the flip side of that, there also appears to have been no such things as repercussions for false advertising because many also decided to go the opposite route and claim 100% product infallibility. Lots of Our product is the greatest thing in the world! and it will fix whatever is wrong with you, no matter what! 
Oh, century-ago society! You cads, rogues and characters!