I was working on these for the CSCL Annual and then to sell in the shop, but I was using a new pattern that turned out to be missing a bunch of instructions so there were some fairly large mistakes in the making.
Of course, the default in this situation is that I keep them for myself – good thing I made them in my size!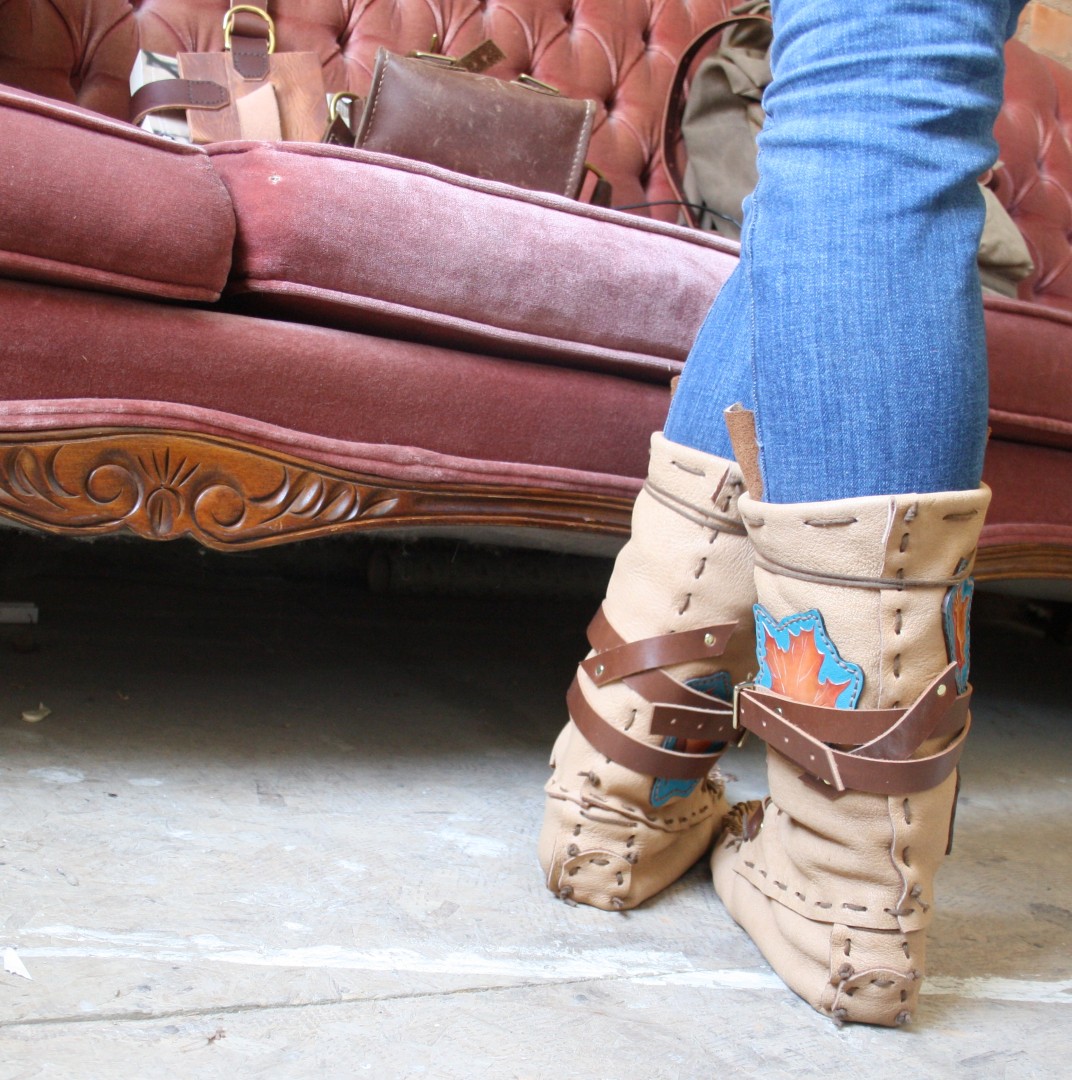 I threw in some modifications even before all the mistakes started requiring them to disguise the disaster. These include the painted and appliqued leaves and the ankle strap.
The necessary additions include the tabs for lacing and even though they kick these boots up to a higher plane of LOTR nerdism than I'd planned, I think I like them.
I don't really like the whip stitch on the toe tabes though, so I may rip that lace out and re-do it in a different style. It just looks too cheap and underdone compared to the overdoneness of everything else these moccs have going for them.
Otherwise, as soon as the hide shortage ends, I plan to put together another pair for sale.