Remember the beautiful side of hide I scored to make this bag over Christmas?
I just picked the rest of it up last week.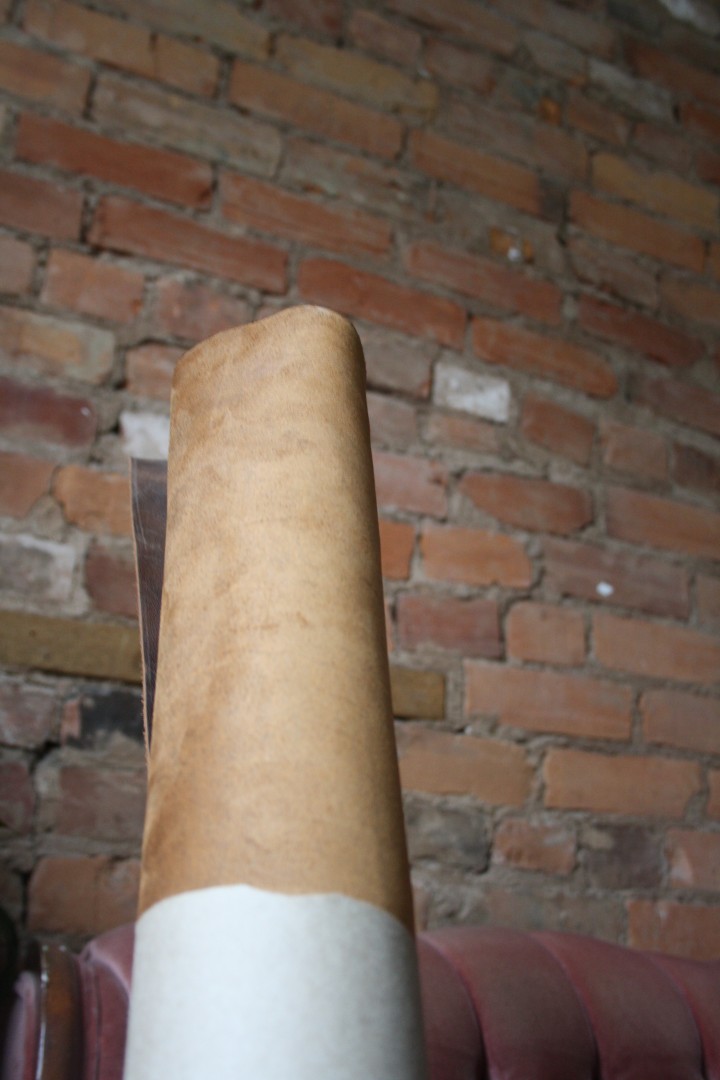 It's waiting to be turned into a laptop bag early next week. In the meantime, many secret things, which is the reason for my short and lazy posts this week.
How many more times can I type the word week in this post? INFINITY.
PS – Am I the only one bored to tears by the Oscar nominations this year? So so so underwhelmed by 2011 cinema in general.  The only movies I really desperately, with a Christmas-Eve-as-a-kid-desire wanted to see this past year were MMMM and Take Shelter and I feel like both of them, jammed with incredible acting, were snubbed.
Poor Michael Shannon. This may not be very popular opinion, but…while I'm glad Heath Ledger won that Oscar in 2008 (mostly for the number of times they shafted him on even more legit amazing performances in years previous), I feel like Shannon would have been a serious lock for that win had it been any other year.
Oh Oscars! I hate you but I can't turn away!