Yesterday I went to One of A kind – the late night edition – with Jane.
When I lived in Toronto, I hit this with my Mom and sister every year, but I probably haven't been since 2005.
I'm amazed by how many of the same vendors are still there ten years after I started going – the wickedly tasty hot sauce people, those guys with all the crazy rhinestone jewellery, the cyber-woman with her around-the-ear silver headpiece.
A newbie (to me) I loved this year was Avril Loreti. She has plenty of great totes, clutches, napkins and tea towels, but my faves are her Toronto and Montreal hockey player BBQ towels.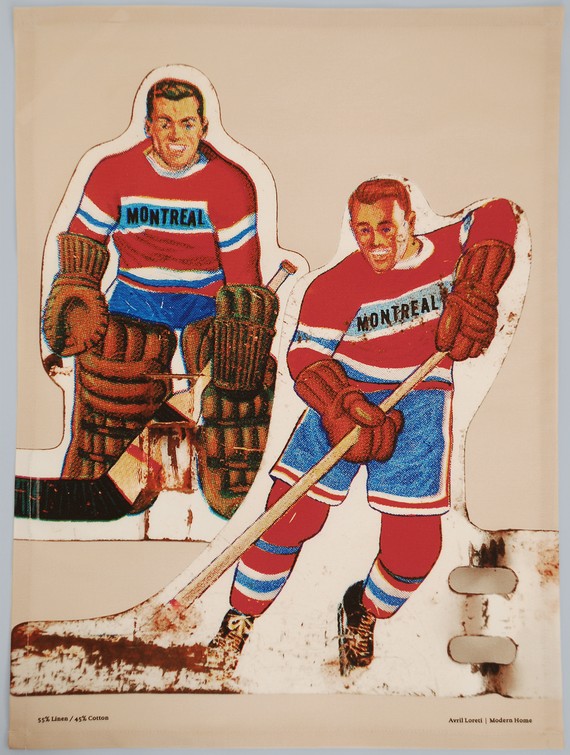 Also very into the snowshoe apron from Freshly Printed.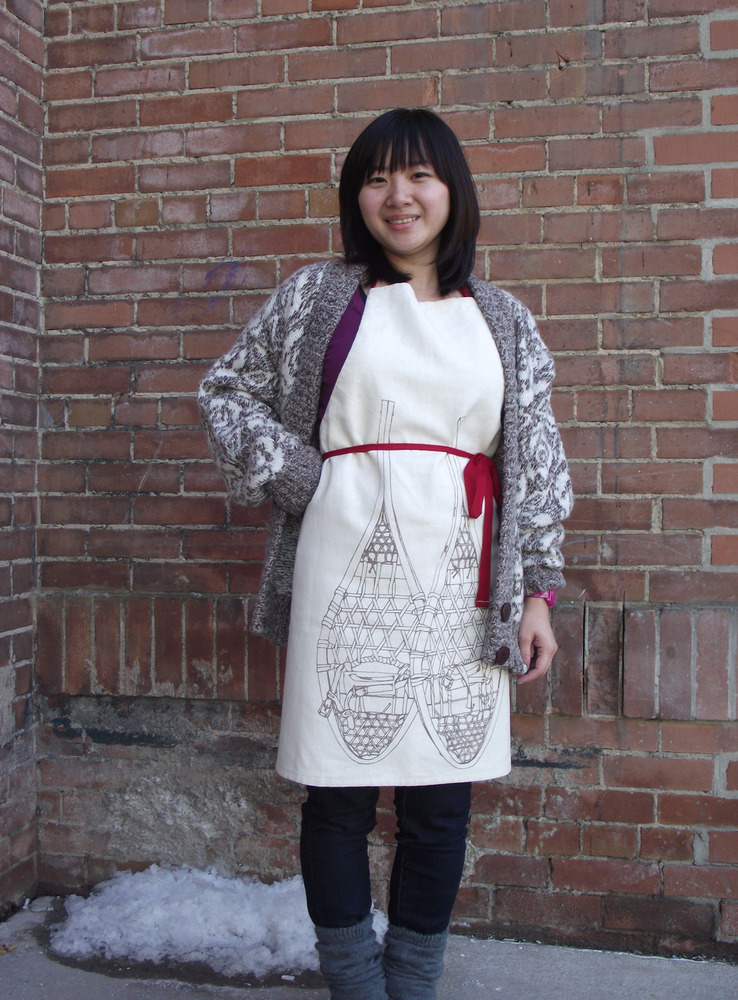 I've largely stopped doing craft shows, but I think I'm going to look into a space in the Rising Star section for next winter. We'll see…not totally certain I can handle 11 days of sitting in a chair and sell, sell, selling, but maybe!
On an unrelated note, do you have your advent calender yet? If not, hustle your bustle. I think I waited until the 4th last year and there were none to be found, so I missed out for the first time in 29 years…2010 ended a pretty dark year.
I usually go for the dollar store variety because I'm poor, but decided to treat myself to some quality chocolate in 2011 (the dollar store stuff tastes like what I imagine Monica's mockolate would have tasted like) and visited Laura Secord.
So worth it. The chocolate pieces are thumb-sized and wrapped in foil and tasty as hell. The lady at the Jackson Square location told me they were late getting theirs in, so they're the only Secord shop in the city that still has calenders in stock.
Add it to your weekend to-dos!