I finished a raven's feather cuff yesterday, but not quite enough to photograph so you'll have to take my word for it until Monday (unless I happen to make it to the studio this afternoon, though…today's slate of writing commitments does not bode well for that happening).
Can I  introduce you to some of my recent Etsy faves instead?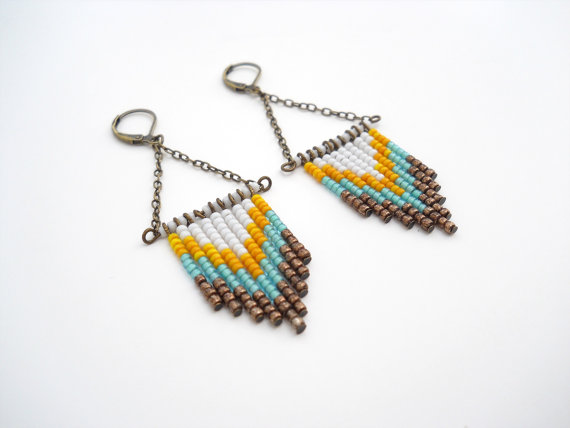 These chevron earrings from Dirdy Birdy. I'm a sucker for beads – can you tell yet? PUT A BEAD ON IT!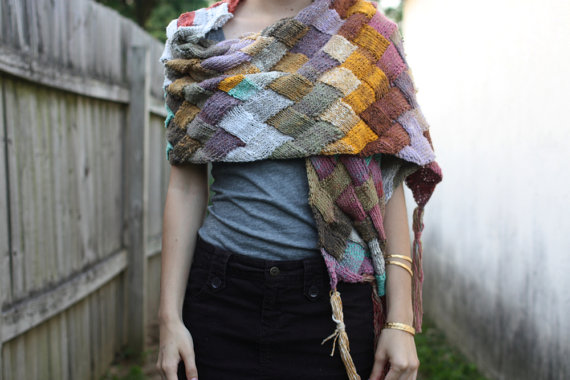 This Painted Desert Wrap from Hey Freddie.  Winter is coming – who needs to stay warm?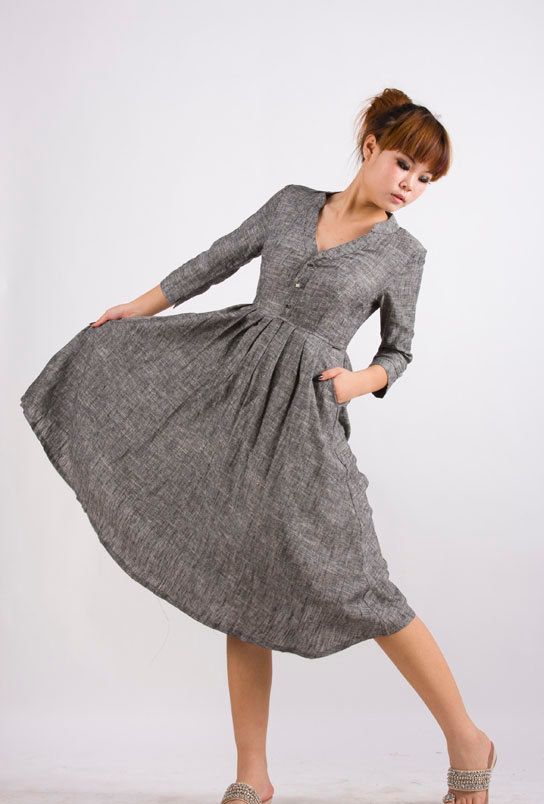 Far Away – Grey Linen Dress from Xiaolizi.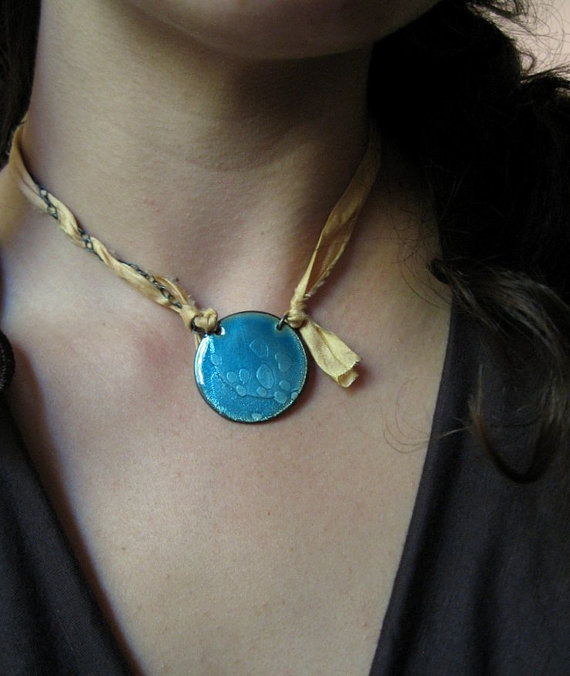 Topography Necklace from Verre Encore. Will it always stay as perfectly twisted as pictured? I will accept quality control testing responsibilities.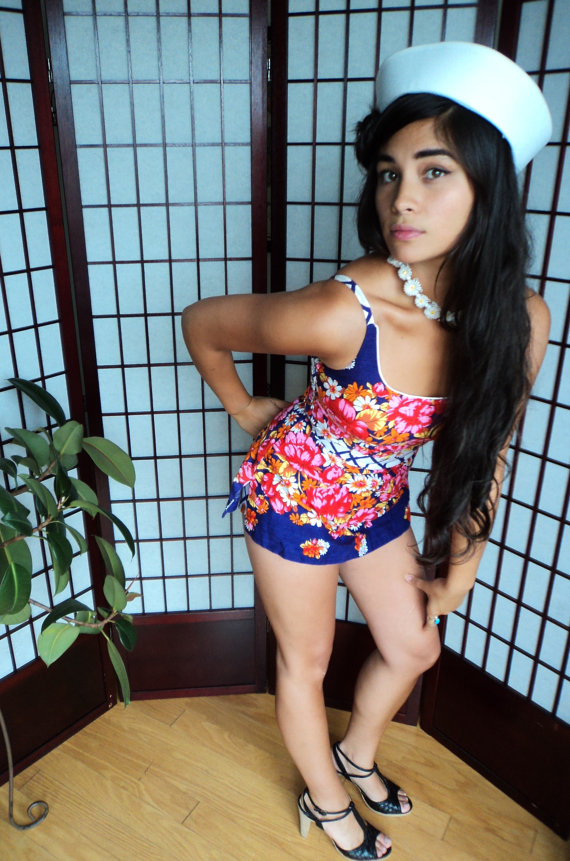 What? Mid-October isn't when you shop for bathing suits? I desperately want this guy but suits are such a difficult thing to fit even when you can try them on in-person.
So instead, I simply stare and long for this 60s Suit from Hispaniola.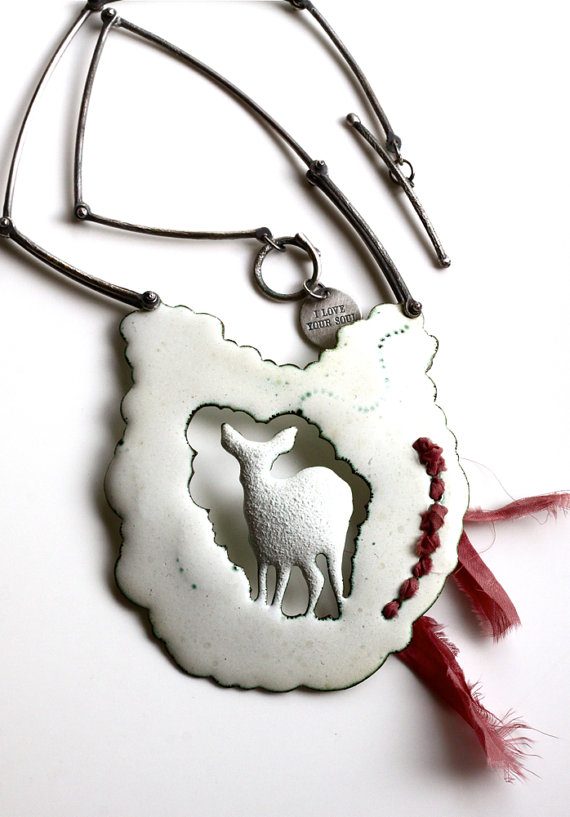 If this didn't cost more than my monthly living expenses, or if I had double the cash I do right now, this would be winging (wait…trip-tropping? That's more a deer's speed) its way to me right now.
The Quiet Ones Neckpiece from The Noisy Plume. Looking at it feels like being in the forest.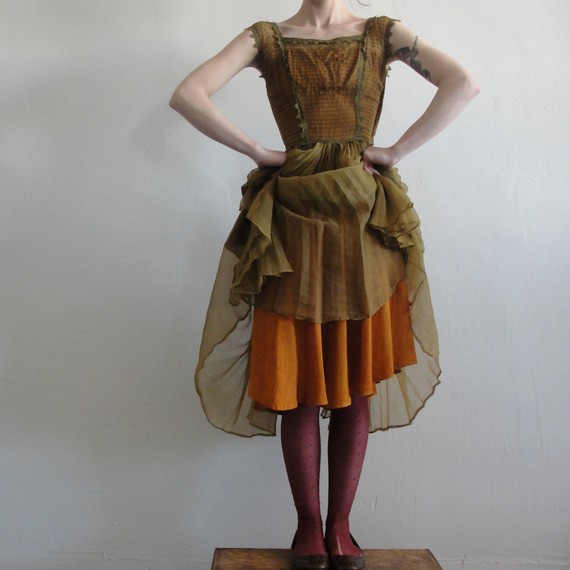 This Antique Woodland Gown will never fit me, but if it did, I'd wear it everywhere – bars, restaurants, work, bed, running, surfing so I look like a sea thing. From Vera Vague, a shop that has so many incredible early 1900s pieces it'll blow yer mind. Dress up forever!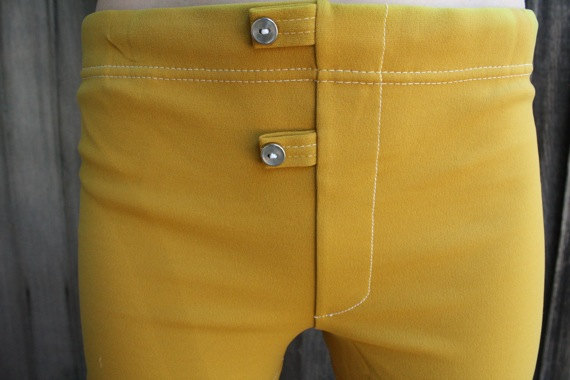 Yellow Shorts from As Good as Gold Vintage. A replacement for all the ridic tiny trunks swimsuit manufacturers would like you to believe you can actually swim in. Some of us need shorts that will stay on even if (see: when. Also, always) we're spazzing around in the water.
Acme Cowboy Boots in my size and preferred colour scheme. This never happens. Only at Paramount Vintage.