A custom belt done saddlery style – with a tab of leather behind the buckle. Just a touch larger all the way around so it frames the brass.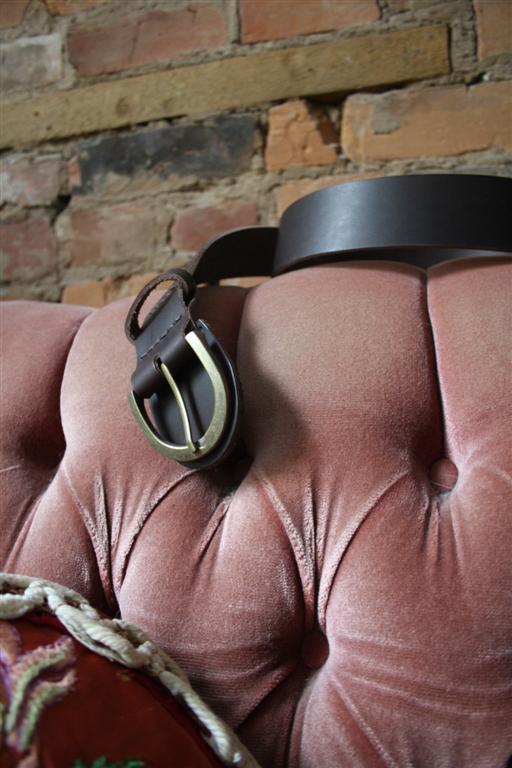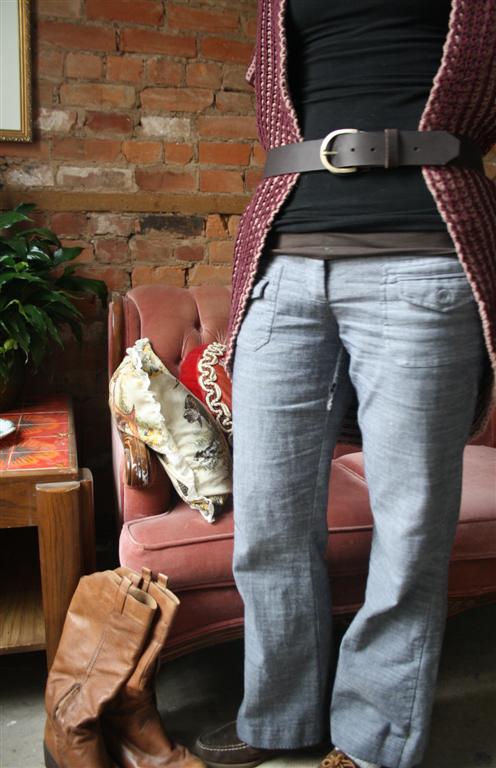 You can't see it so well from this angle, but the extra leather is visible head-on.
Made of a dark chocolate brown leather.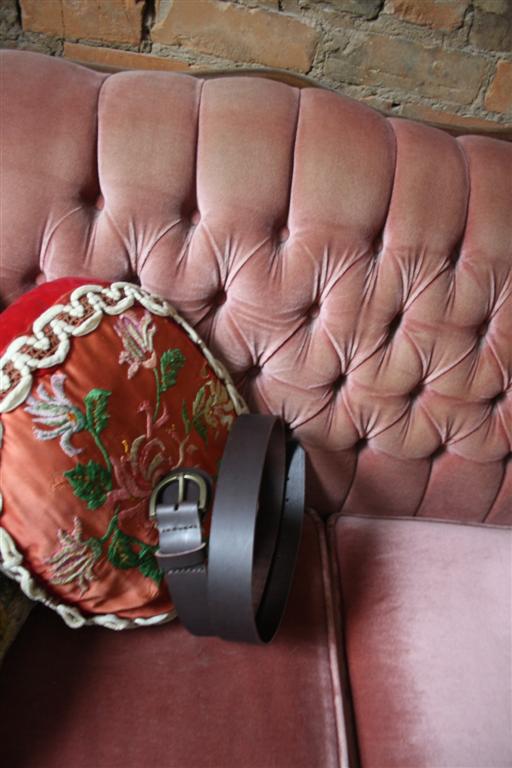 Tomorrow I'll show you a pair of earrings I worked on today – they're going in the shop first thing in the morning.