Some minor repairs on the Boy Scout bag I picked up at the Courtland Antique Emporium.
The leather straps on the top flap were so old and brittle that when I bent them, they cracked right in half.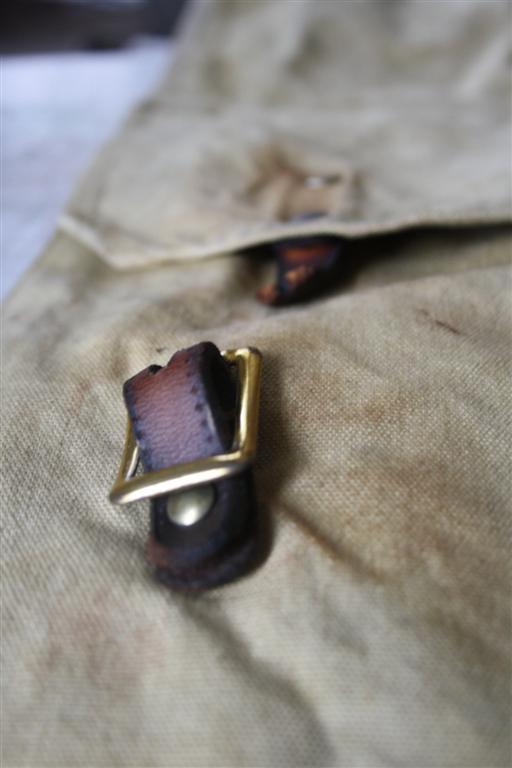 I struggled with the rivets (which were nowhere near ready to give up the ghost) for about a half hour, then fashioned a new set of straps from a cut of caramel-coloured bridle leather.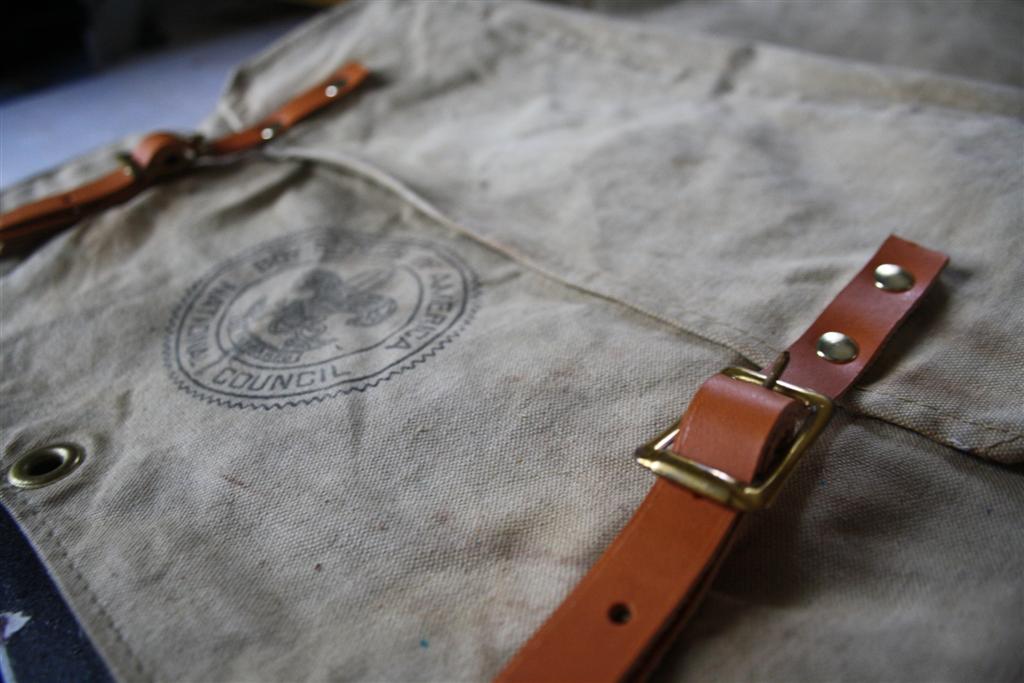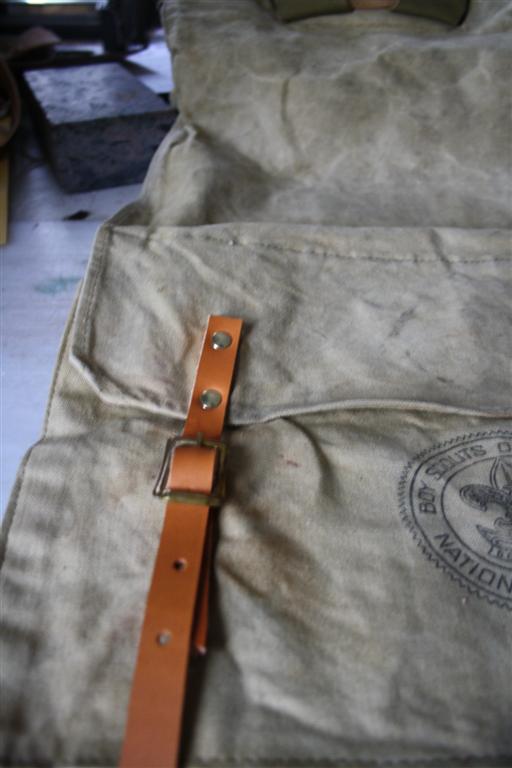 Ta-da! Now to sew all my favourite camping patches along the side panels!
Tonight – Art Crawl is happening along James North and there are some sweet tunes at the Leander Boat Club (see yesterday's post for links). See you there?