I've been knitting this since last winter, but not non-stop – with a huuuuuuuge summer break in the middle. Who wants to think of wool in July? NO ONE.
However, now that it's been getting cooler, I got back into it and finished it just in time for the last day of summer yesterday.
As a departure from yet another cowl, I broke the mold a bit by making a slightly larger cowl.
I forget the name of this yarn, but it came from Michael's and it says something about "fisherman's wool" on the package. It was knitted on massive needles. Again, forget the size, but they too came from Michael's and they are made of purple plastic.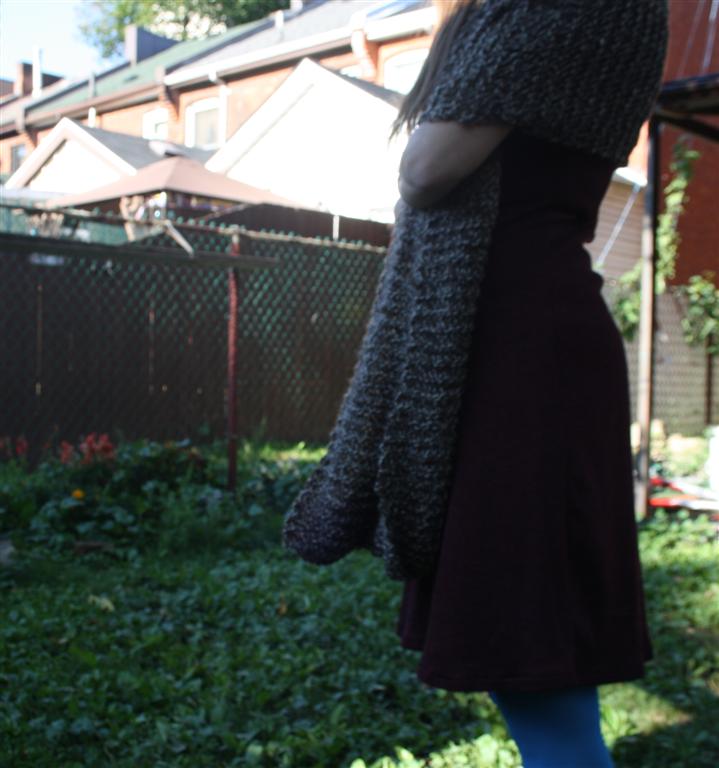 I have to say – I like it even better than I thought I would. It's super cozy and oh-so-long.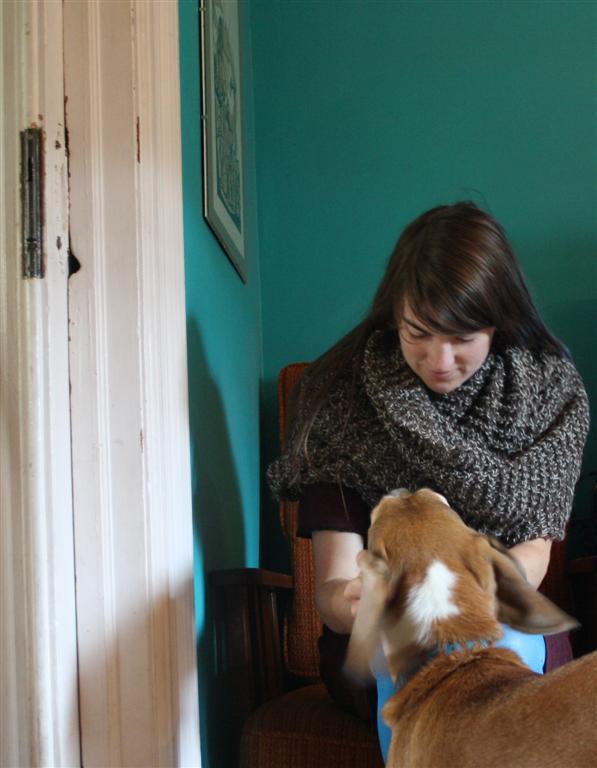 The perfect length to wrap around your shoulders twice.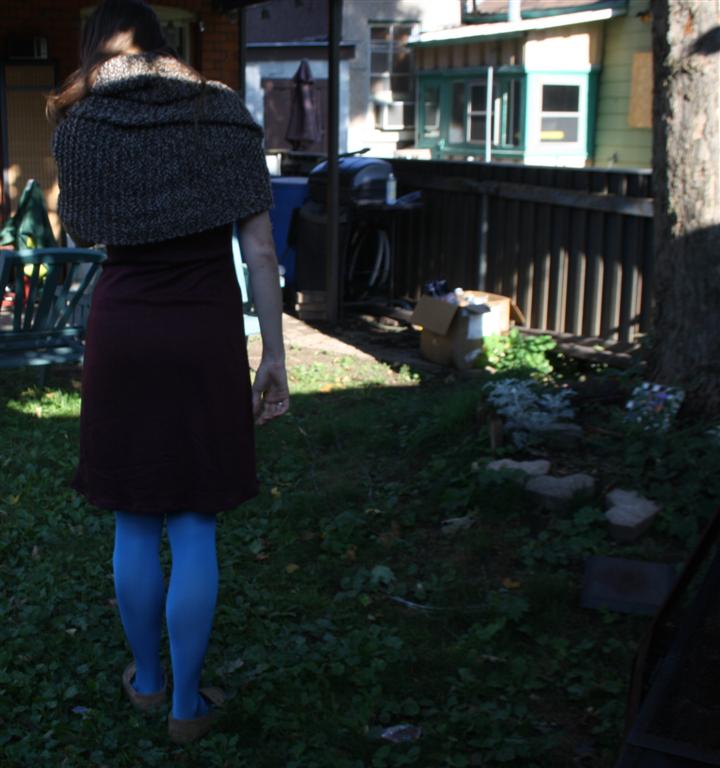 It can also function as a hood!
Finally, I picked up a couple new pieces for Lake and Larch recently so keep your eye on the site for a couple new fall items including one that (if you like plaid wool skirts) you'll lose your mind over.