Due to family events, I'm cramming a full work week into the next three days.
Fortunately for my feelings of accomplishment in the leather realm, I finally put to practice a simple design I've been meaning to make for ages. This means I can bang off a couple dozen of these guys in a matter of hours and feel like I've been super-productive.
Behold! The Warrior Princess Earrings…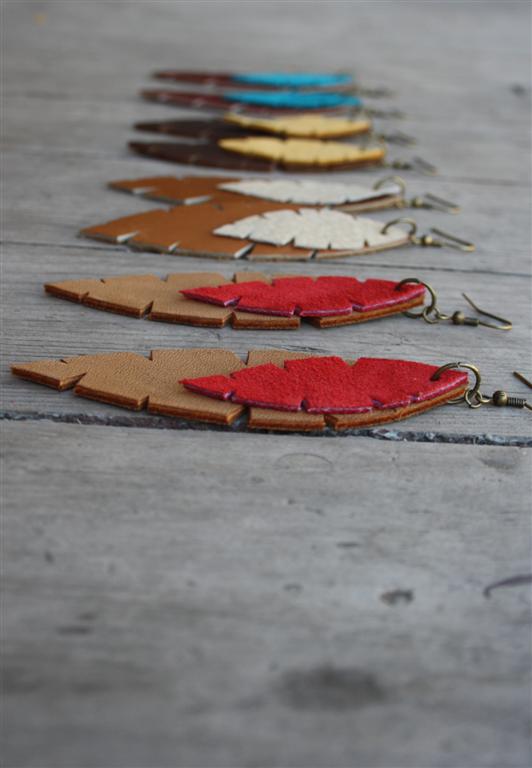 Not for the shy of spangle. These shoulder-sweeping earrings measure 3.5 x 1 inch.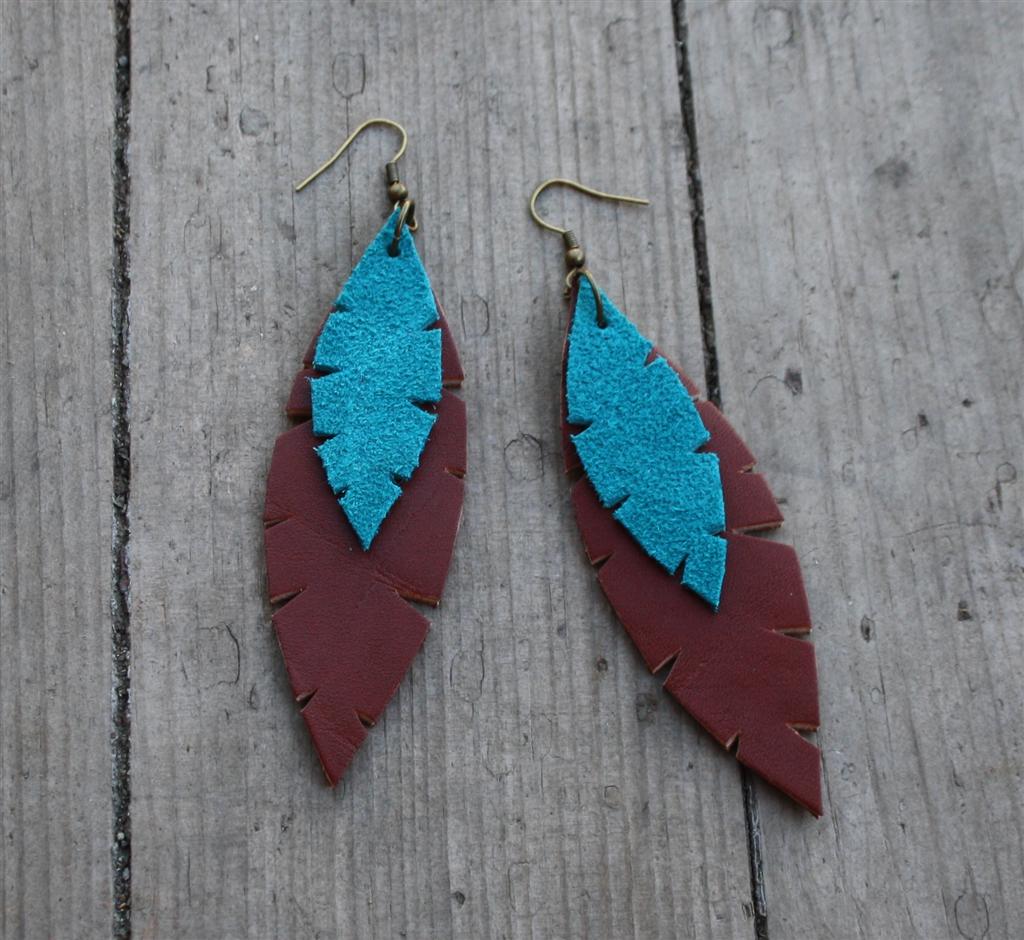 Thick leathers for the longer feathers and soft suedes for the smaller.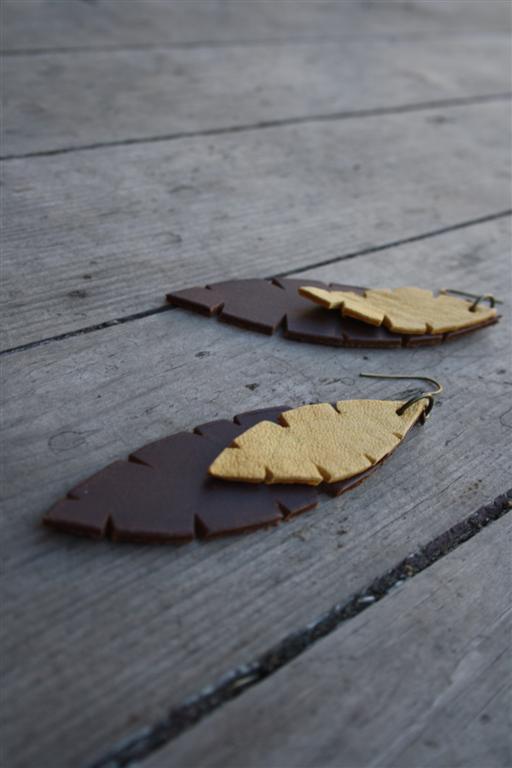 Don't you want to wear only these and run through the woods? Or is that just me…?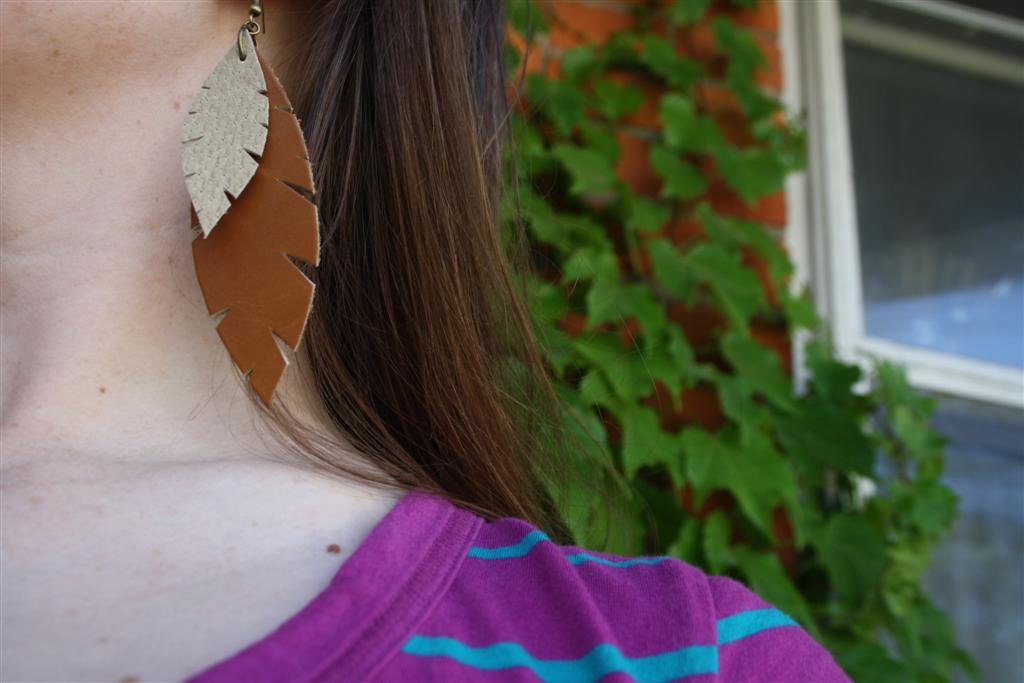 I'm in love. I want to make these all day long. They're perfect for using up smaller swatches and scraps of leather and the process is relatively quick and easy.
Also, they play directly to my very favourite sartorial aesthetic – the male/female dichotomy. Leathers and feathers, I call it in my head (and now, here, on the Interwebs). Ladylike in their delicacy; burly in their strength. Feminine in their colour; masculine in their structure.
Some are heading into the shop over the next couple days. Many more will head over to White Elephant along with the rest of the re-stock I keep promising them. Still more will be at Hillside this summer – look for the Peep Design booth to pick yours up.