So simple, but soooooo awesome-looking. A hand-stitched leather guard. This keeps your paint job from getting scratched up when you lean/lock your ride.
Also makes things a little more grippy if you need to lift.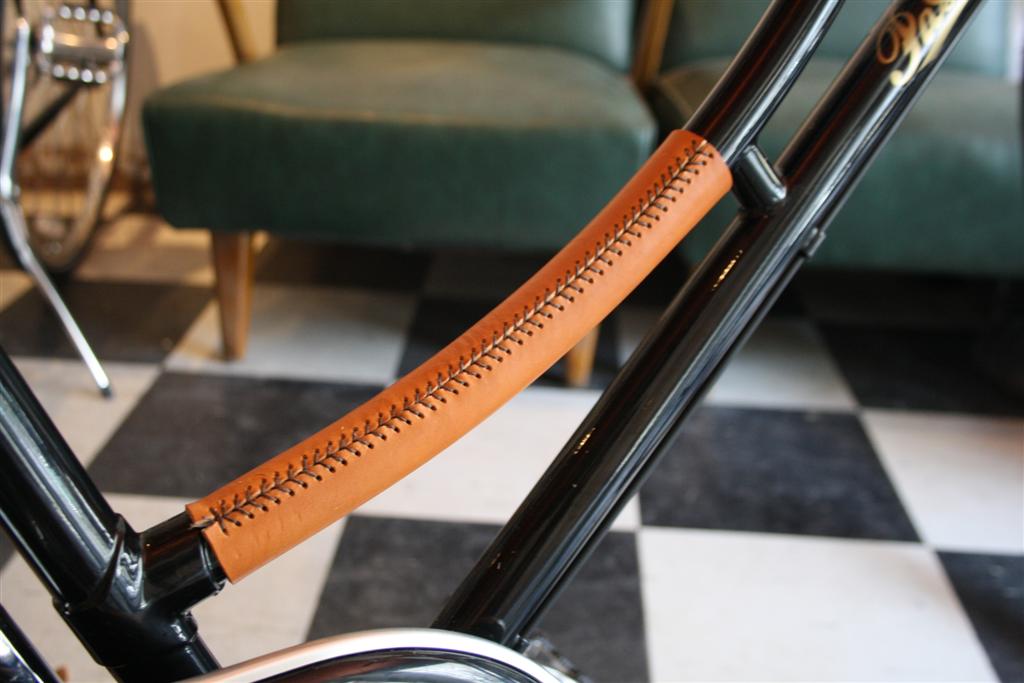 That's tight! Now let's hide the stitching…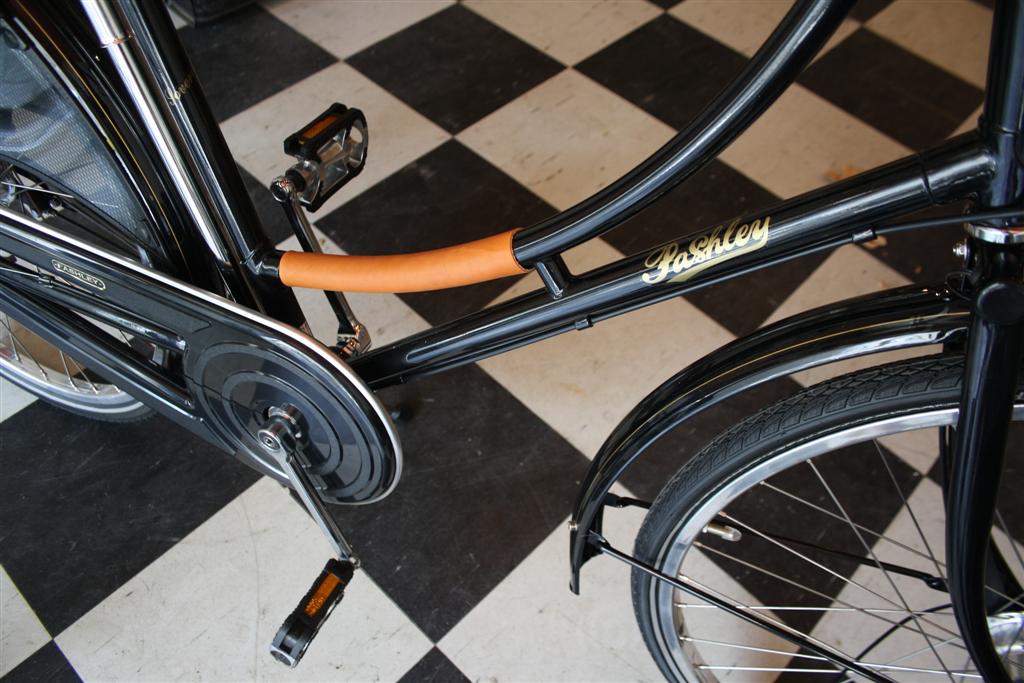 Ahhhh, that's more like it.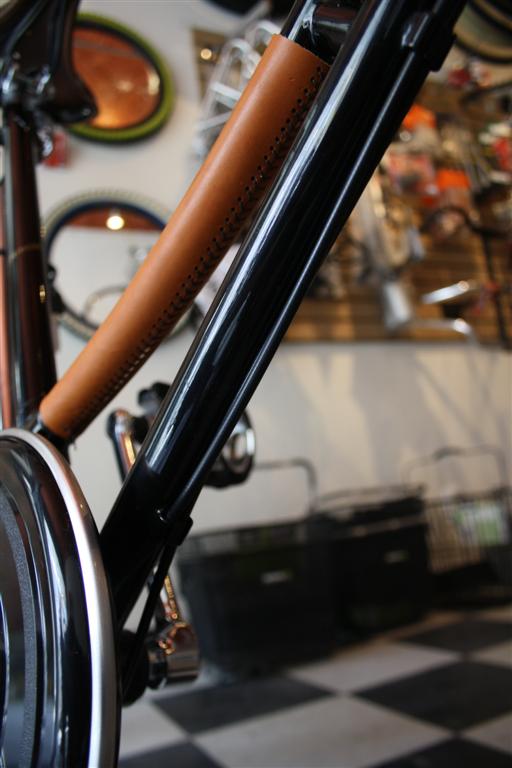 Is it just me, or does this look amazing? I don't usually ring my own bell this way, but I am in love with the look.
This can be done as a custom order through Bike Hounds or by getting in touch with me directly.