It's no secret that I'm Canada-obsessed in the way that's probably best summed up by the quote at the top of the right-hand sidebar here.
Looking through the books at Value Village yields not only great fiction, but Canadiana-tastic non-fiction as well. We've had a load of pretty lucky scores there the last few months. In addition to this guy, meet the following…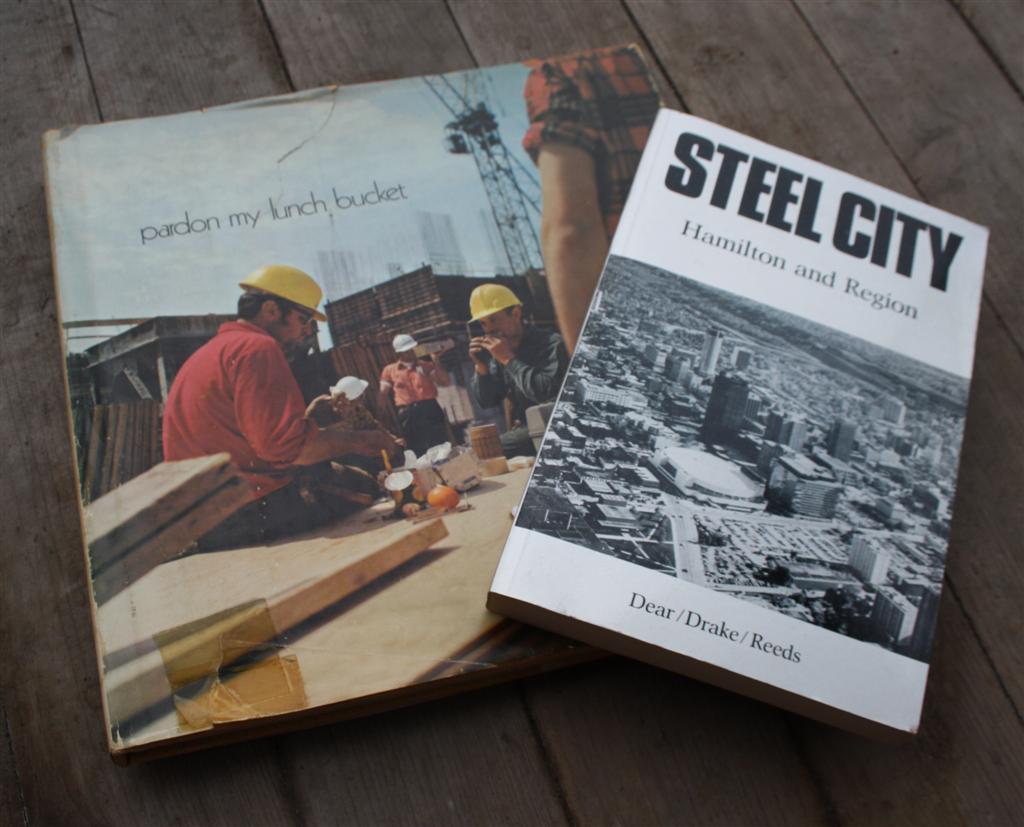 First up – let's keep it local. Lunch Bucket was a VV Christmas gift from Sean's Dad's family last year. I've since seen it on more than one shelf, so if you want your own copy, just keep your eyes peeled.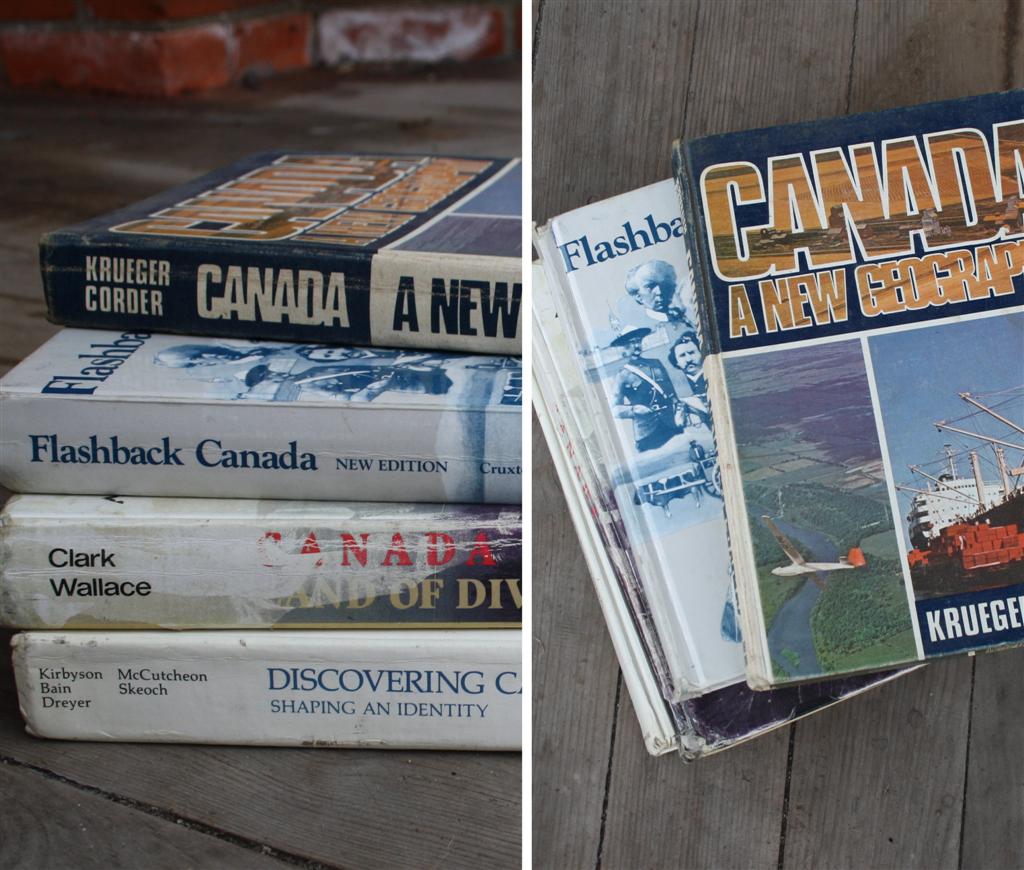 Would you believe these old-school textbooks were free at Burlington's Reuse Centre?
They may be a little out-of-date, but history never changes and the geography texts will come in handy if I'm writing a short story that requires, say, knowledge of "current agricultural trends" circa 1968.
LMM's words accompanied by pictures of PEI? Check mark.
Pierre Berton? Check, check and check again. Another book I picked up (Mondo Canuck is not pictured because A) the cover is awful and B) they capped a photo of The Band, "Robbie Robertson with his Band mates" and I feel a little boil-y in the blood about that) states in its intro indeed, there may be no greater Canadian pastime than debating the finer points of our identity.
Who better to listen to?
Just in case you need some direction – at the end of basically any pointing finger.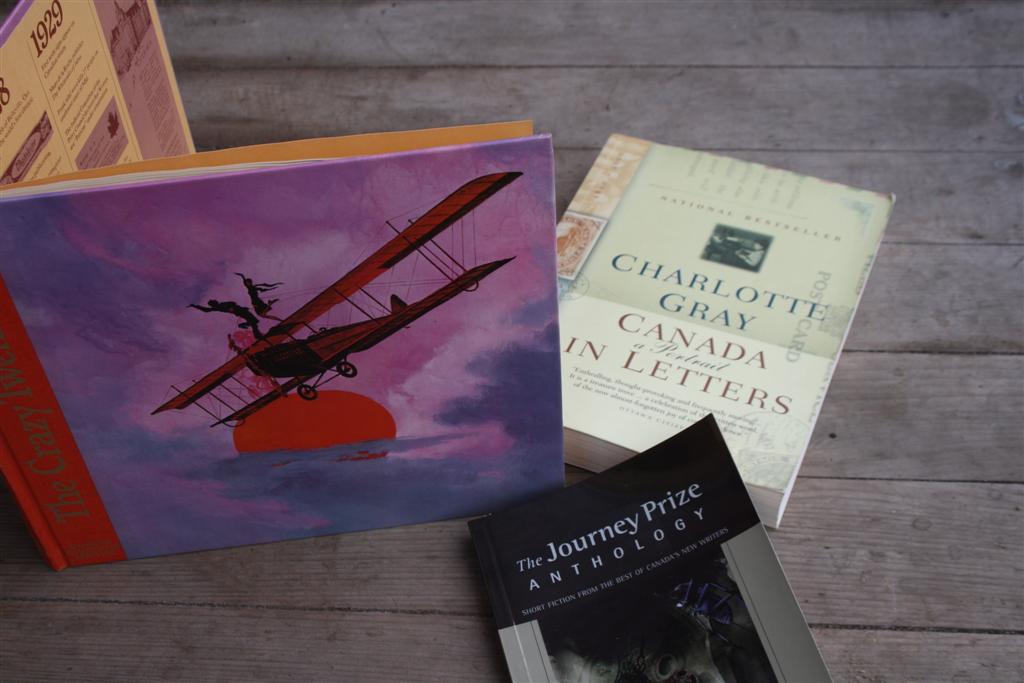 Left – full of photos and Canadian ads/graphic design from the 1920s.
Right – Griffin and Sabine, CanCon-style.
Middle – Timothy Taylor won it in 2000.
Sooooo Alaska isn't technically/literally/figuratively/comparatively/sort of part of Canada but I, for one, have always felt it should be so I'm including it. I love Alaska. This was an Easter present from Sean's Mom. She saved it from a pile of books destined for a yard sale because she knew we needed it.
If you're looking for ways to get your geo-nationalism on, on the cheap, second-hand stores are the way to go – for everything from reading to adorning coffee tables to framing individual pages.