Sean says that song is for the ladies. So is this cuff…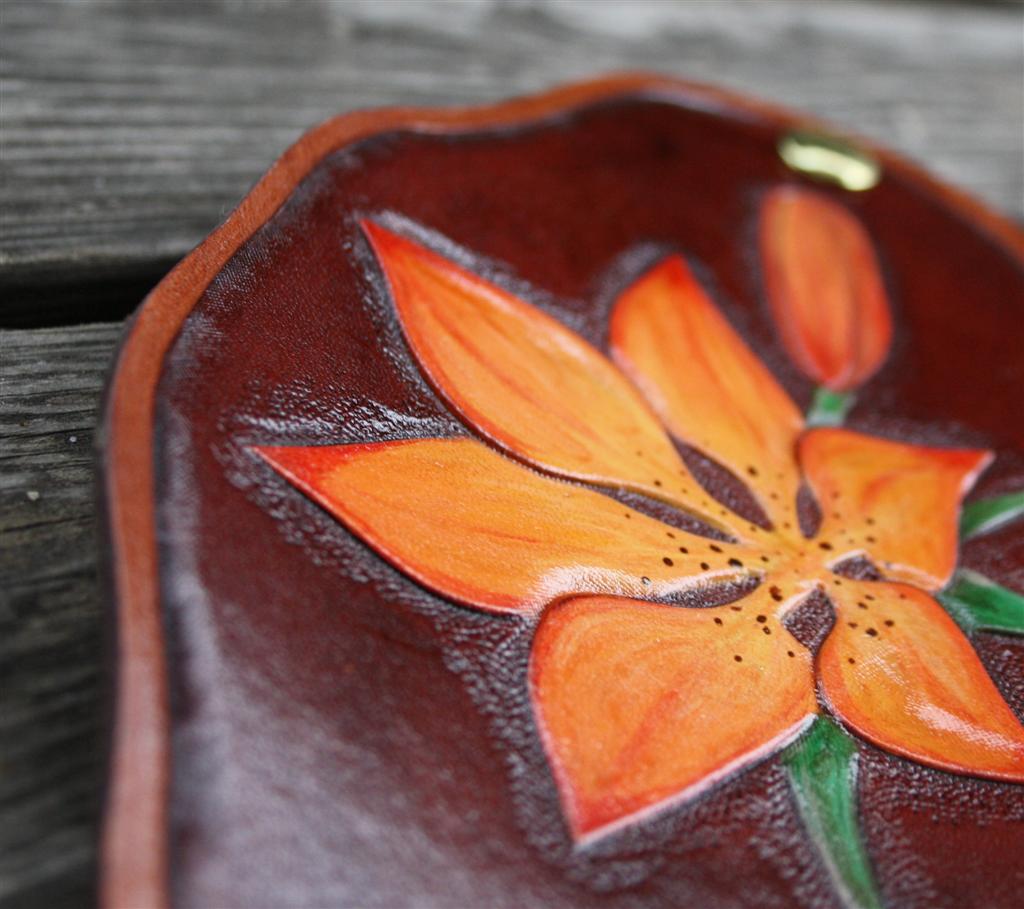 The Saskatchewan Western Red Lily. I sized this one pretty small. Like many of the cuffs in this collection, it measures seven inches from snap to snap. Unlike most, its end-to-end width is such that it hugs snug on a six-inch wrist.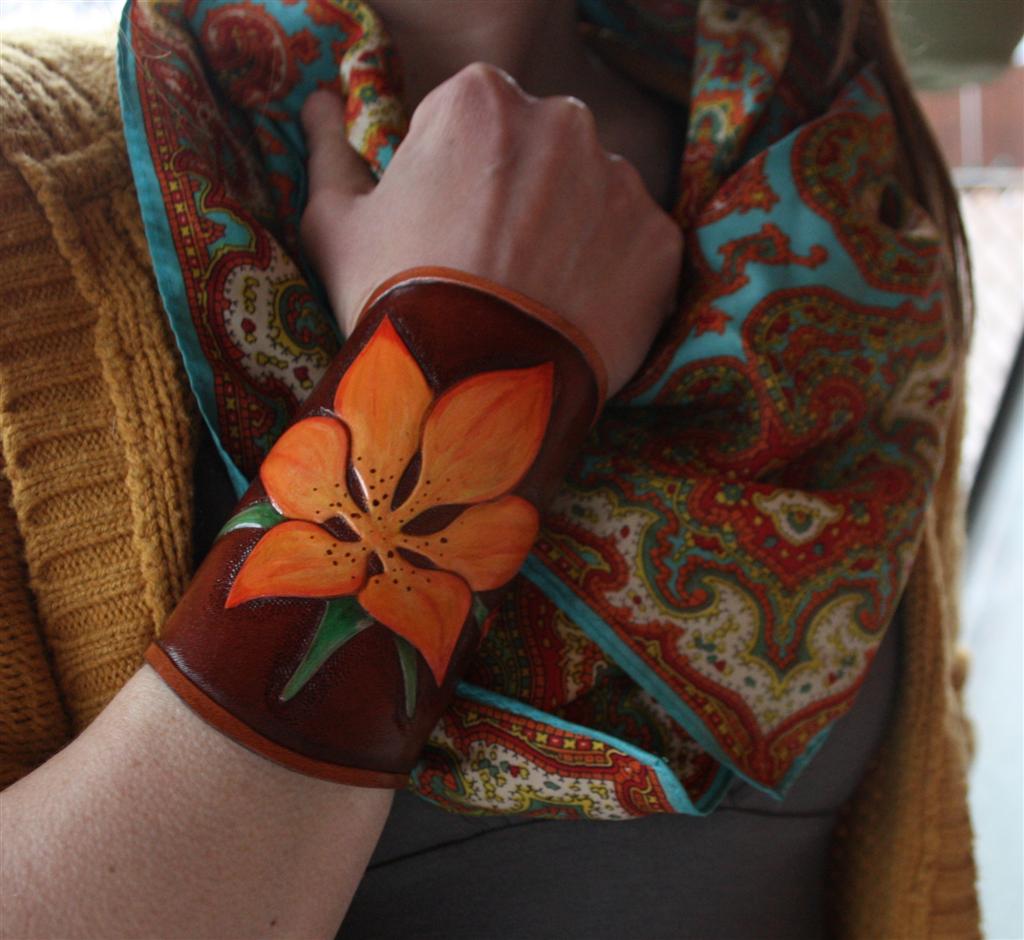 I want to to drive through the prairies tonight. And tomorrow night. Maybe every night. How does one become a gypsy? I feel like I have the requisite restlessness, sufficient jangly jewellery and appropriate skirts. Where might I find a caravan?