Coming up – a kit made of gorgeous red latigo. This baby comes with all the tools you need to tend to a vintage cruiser.
Wrapped in a roll-up that closes conveniently around your crossbar in case you want to take it on the road. Also looks mighty fine just sitting on your workbench waiting for at-home repairs.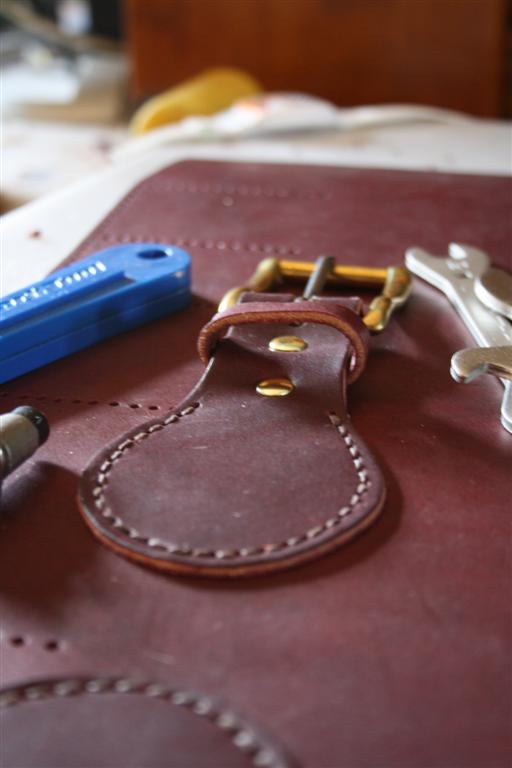 Hope to have completed shots up by the end of the day.