If you're a runner, might I suggest you jog over to the Runner's Den in Westdale? They have some sweet deals on this week, such as this pair of $170 Saucony's I just picked up for $90.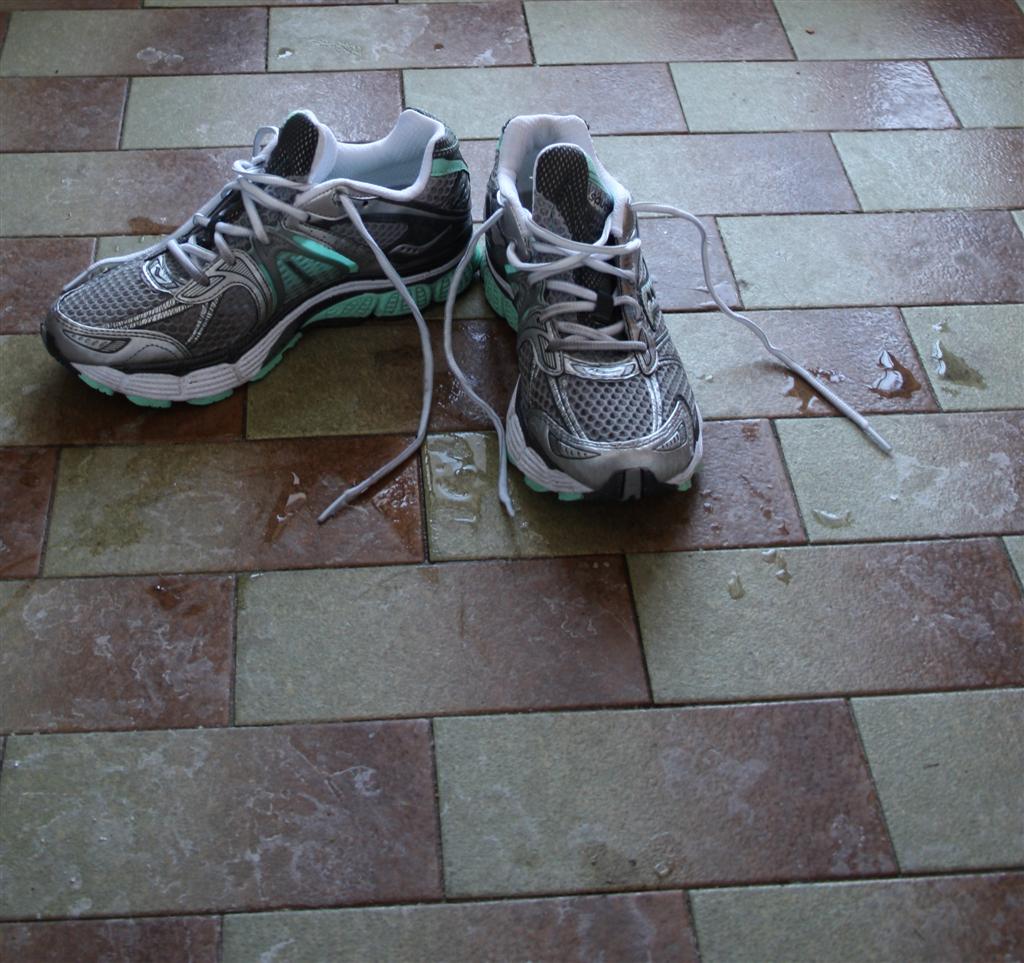 Bonus? I was able to leave my old running shoes with them because they donate old shoes (with too little support for regular recreational running, but enough structure to function as everyday walking shoes) to people in Haiti. Amazing.
I should also mention Peacock Chic – the next-door vintage store I went into for the first time today. I didn't stay long because I was sweaty and disgusting and self-conscious about being around anyone with a nose for more than a few minutes, but they have some stellar duds. Word to the wise, if you're a size 7 and looking for tall cowboy/motorcycle boots, they have an amazing camel-coloured pair with turquoise stitching. Your name is on them in the same place where mine would be if I didn't have gargantuan sasquatch feet. Check out their new arrivals here.
Finally, I should be getting some bike tools today so I'll be working on designing a roll-up toolkit (complete with tools) this weekend.  Set to be in the shop by Monday.